Sales - Beauty and Style
This bag is truly cosmopolitan!
Friday, November 15th 2013, 1:27 pm CST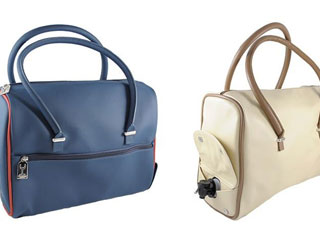 Remember how embarrassing it used to be when you would go to the movies with your mom, and she would stuff her big bag with candies and sodas? It turns out mom was a genius. She knew nobody would ever check her bag and she could creatively avoid the high prices at the concessions stand. Fast-forward to adulthood, don't you wish your mom could still be next to you at a party with her big bag of treats (minus your mom)? If you're man-enough to carry such a bag, then a company called DrinksBag has created a purse that you can use to hold whatever beverage you have a thirst for.