Auto
Rolls-Royce project Cullinan previews upcoming SUV drivetrain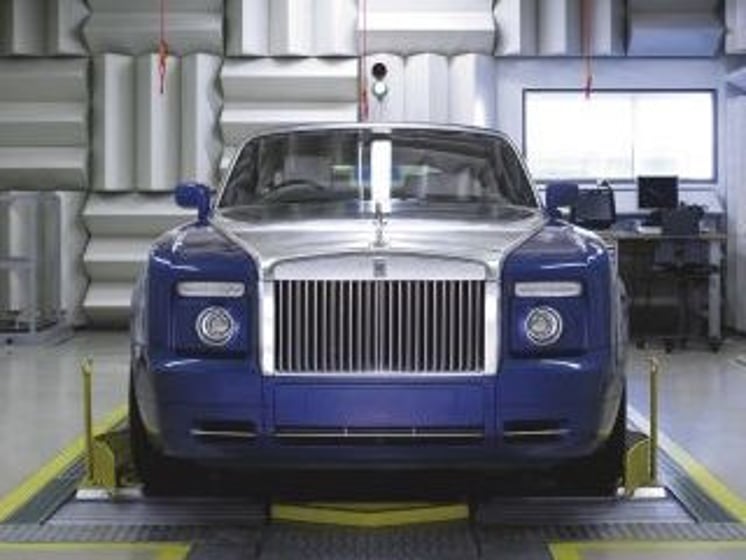 Project Cullinan is an engineering mule, riding on a shortened Phantom Series II platform, that will be used to develop the all-wheel-drive suspension system to underpin the company's SUV.
Rolls-Royce says that the mule "may hint at the size of the new car
, but it features no design aspects of the eventual high-sided, all-terrain motor car announced by Rolls-Royce Motor Cars in February this year."
The engineering project is just beginning at this point, with the first iteration of the suspension being tested to deliver both off-road ability, but also the "magic carpet" ride quality the brand is known for—both on-road and off.
Thus far, the mule has been photographed only on-road, at the company's Goodwood facility. In the future, the car will test at a variety of facilities and on many surfaces, including: Belgian Pavé, corrugated concrete, cobblestones, acceleration bumps, a resonance road, and other testing and development surfaces.
Apart from the high-sided, high-bodied nature of the upcoming Rolls-Royce SUV, little is known other than the fact that it will be built on an all-aluminum architecture, possibly sharing
some of the engineering beneath the skin with the upcoming BMW X7 full-size SUV.
This story originally appeared at