Entertainment
The music industry is on the upswing thanks to streaming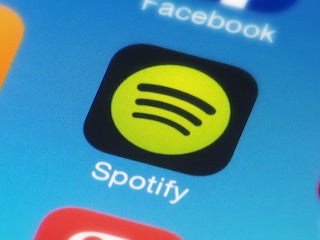 It doesn't matter that Taylor Swift and Katy Perry, Kanye West, and a whole lot of other folks in the music industry always seem to be embroiled in some kind of beef or another — they're all doing just fine for themselves. According to the 2017 midyear report from the Recording Industry Association of America (RIAA), the music industry in the U.S. is very much on the upswing, thanks largely to streaming services. So it's probably a good thing that Taylor finally allowed Spotify to start playing her songs again.
Compared to the first half of 2016, the industry has grown 17 percent to an impressive $4 billion. This represents more than double the growth during the same period between 2015 and 2016, when the industry was only up 8.1 percent. Much of this growth can be attributed to digital revenue, which represents $3.2 billion, or 84 percent, of the industry's success. Sixty-two percent of that can be attributed to streaming, which is up 48 percent over last year, and 19 percent comes from digital downloads. The remaining revenue came from physical sales and sync revenue.
No growth, however, has been quite as impressive as that of paid streaming subscriptions. Today, there are some 30.4 million Americans who subscribe to services like Pandora, Apple Music, and Spotify. That's an increase of 50 percent over the same period in 2016, and is also a record high for the U.S. Needless to say, streaming services are celebrating this recent uptick, after having historically struggled to convert the many listeners who are content with the free versions of the platforms and have chosen not to pay the monthly fee in order to skip ads. However, concerted efforts to turn free listeners into paid subscribers appear to be paying off (the RIAA suggests that 1 million new subscribers have signed up each month since the last report), and that's benefiting not only these individual companies, but the music industry at large.
"The pace of change embraced by record labels is staggering," said departing RIAA chairman/CEO Cary Sherman in a statement.  "Just two years ago, digital downloads was the largest format, and streaming was only beginning to take hold. Fast forward a few short years and the business is already dramatically different."