Entertainment
Where several men have gone before: Quentin Tarantino conceives 'Star Trek' film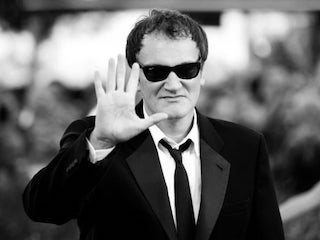 Have you ever watched an episode of Star Trek (or, perhaps, one of the feature-length films) and wondered whether it would be better with the blood, violence, and swearing turned up to 11? Well, it might just be your lucky day.
Famed director Quentin Tarantino — the mind behind acclaimed movies like Pulp Fiction, Inglorious Basterds, and Django Unchained — has reportedly concocted an idea for a film set in the legendary spacefaring universe, and hopes to move forward with Paramount. Apparently, Tarantino brought the idea to J.J. Abrams, who spearheaded the most recent Star Trek film trilogy (directing the first two entries and producing the third behind Fast & Furious veteran Justin Lin), and Abrams plans to assemble a writer's room for evaluation.
Typically, Tarantino has preferred to work with original concepts, but he's also currently working on a project centered on the infamous 1969 Manson murders for Sony. Tarantino has reportedly approached Margot Robbie (I, Tonya) about the role of Sharon Tate, and (to no one's surprise) the director has apparently also shown interest in casting both Leonardo DiCaprio (The Revenant) and Samuel L. Jackson (like, every movie ever), with whom Tarantino has maintained a close working relationship for years. Brad Pitt and Tom Cruise have also been mentioned.
This wouldn't technically be the first time for Tarantino directing an existing intellectual property — he's directed two episodes of CSI and one episode of E.R. Given his propensity for exploring controversial topics in his work, we wouldn't be surprised to see an entirely new tone for Star Trek, if Tarantino indeed ends up in the director's chair. Assuming the Manson movie moves forward smoothly, a Star Trek film would be the 10th feature-length feather in Tarantino's cap, building atop an already-legendary résumé.
If you like the idea of Adult Star Trek but you only have the patience of a child, you might want to check out the upcoming fourth season of Black Mirror, which will have an entire episode — titled U.S.S. Callister — which satirizes the seminal sci-fi series in classic, disturbing Black Mirror style. Meanwhile, the Manson movie has a tentative release date set for August 9, 2019; that's the 50th anniversary of the killings.