Entertainment
Disney's streaming service recruits Jon Favreau for live-action Star Wars series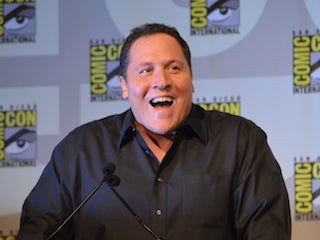 Everyone expected Disney to leverage its most popular movie franchises for its planned streaming video platform, and now we have more details about one project we can expect to see. A live-action series set in the Star Wars universe is in the works for the streaming service, written and produced by The Jungle Book and Iron Man director Jon Favreau.
Lucasfilm announced the project on StarWars.com, making the untitled series one of the first projects to reach this stage of development for Disney's streaming video service, which was first announced back in November 2017.
"If you told me at 11 years old that I would be getting to tell stories in the Star Wars universe, I wouldn't have believed you," said Favreau in a statement accompanying the announcement. "I can't wait to embark upon this exciting adventure."
Favreau is no stranger to the Star Wars universe, having voiced characters in both the Star Wars: The Clone Wars animated series and the upcoming live-action film Solo: A Star Wars Story. He also has a long history with Disney as one of the original architects of Marvel's cinematic universe, serving as the director of the first two Iron Man movies and an executive producer on all of the Iron Man and Avengers movies. Recently, he directed and produced the live-action adaptation of The Jungle Book that won an Oscar for its visual effects in 2017.
"I couldn't be more excited about Jon coming on board to produce and write for the new direct-to-consumer platform," said Lucasfilm president Kathleen Kennedy in the announcement. "Jon brings the perfect mix of producing and writing talent, combined with a fluency in the Star Wars universe. This series will allow Jon the chance to work with a diverse group of writers and directors and give Lucasfilm the opportunity to build a robust talent base."
Disney's streaming video service is expected to launch at some point in 2019. There's been no announcement regarding how much it will cost at this point, but it's expected to come in below the monthly $11 subscription for Netflix. Whether the live-action Star Wars series will be available at launch is unknown at this point, but casting and production will have to begin soon if that's the plan.