Technology
The LG G7 ThinQ smartphone: News, rumors, and everything we know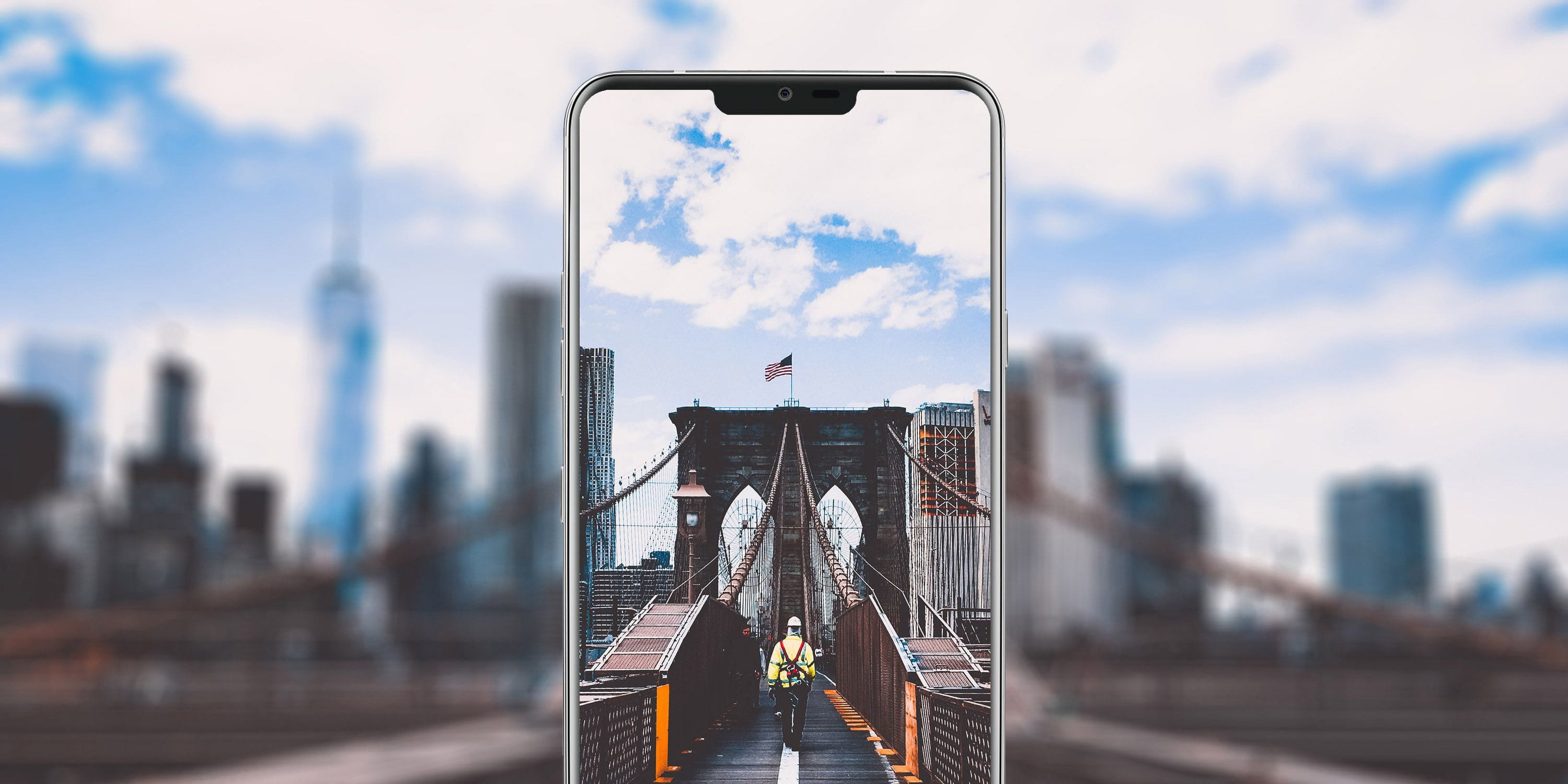 LG pulled out all the stops to deliver the G6. With its breakthrough design, massive display for its size, excellent wide-angle camera, and dependable performance, it was a return to form for the company that had a bit of a misstep with 2016's G5. But the G6 never generated the interest the company wanted.
Will its successor fare better? The LG G7 ThinQ is finally here, and it has a few unique features. You can learn more about our impressions in our G7 ThinQ review, but here's everything you need to know about the phone.
LG hasn't officially released pricing and availability details of the LG G7 ThinQ, but T-Mobile said the phone will cost $750 on its network. That's a little more expensive than the Galaxy S9, and it's a $100 more than the LG G6 that launched last year.
In the U.S. the LG G7 ThinQ will be available on T-Mobile, Project Fi, U.S. Cellular, Sprint, and Verizon. You can also purchase the phone from retailers includingAmazon, Best Buy, and B&H.
First off, what does ThinQ mean? It's LG's artificially-intelligent platform that connects all of its devices together. So when you see an LG product with the name ThinQ attached to it — like a washing machine — it means you can easily pair it and control it with an LG G7 ThinQ or LG V30S ThinQ straight from the notification drawer.
Notch design, bright display
As you would expect from a 2018 flagship device, the LG G7 ThinQ features a nice big 6.1-inch display, with a resolution of 3,120 x 1,440 and a 19.5:9 aspect ratio — which is even taller than the 18:9 aspect ratio a lot of recent flagship devices offer.
Also like some recent phones, the G7 has a notch, a cutout at the top of the phone housing the camera and earpiece. There are software customization options to decorate the notch area, or you can simply add black bars around it to mask it.
The G7 also has a new button called the AI Key — it's solely to accessGoogle Assistant. It's situated on the left edge, right under the volume rocker, and unfortunately it cannot be remapped — though it can be disabled if you so choose. The button can also be double-pressed for Google Lens vision recognition. LG said it will consider adding a remapping option if its customers ask for it.
On the back of the phone, you'll find a vertically-aligned dual-sensor camera, with a fingerprint sensor below. For the first time in a while, the fingerprint sensor does not double as a power button. There's a separate power button on the right edge of the phone. On the bottom, you'll find a USB Type-C port, and thankfully, a headphone jack.
There's also find a single bottom-firing speaker on the bottom, but it's no ordinary speaker. It's called the Boombox Speaker, and it increases the phone's base volume level by 6 decibels, and doubles the amount of bass. How does it do this? The phone's entire body doubles as a resonance chamber, enhancing and boosting the sound from the phone's speakers — resulting in what LG calls a "boombox" level of sound. Even better, if you need some more volume, placing the phone on an hollow box will allow the resonance chamber to act as a woofer, amplifying the bass effect even more.
The 6.1-inch IPS LCD screen also offers some neat new features. For starters, the screen has a peak brightness of a hefty 1,000 nits — which LG said makes it the brightest LCD display to date. You can activate that peak brightness for three minutes through a feature called Super Bright Display, it's a toggle in the notification drawer next to the brightness slider, though after three minutes it's turn off to prevent the phone from overheating.
The G7 is IP68 water resistant, meaning you'll be able to take it underwater up to 1.5 meters for 30 minutes.
It's perhaps what's under the hood that's even more important than how the phone looks, and thankfully the G7 can easily compete with other top-tier 2018 flagships. It boasts Qualcomm's latest and greatest chip, the Qualcomm Snapdragon 845, along with either 4GB of RAM and 64GB of storage, or 6GB of RAM and 128GB of storage. That should translate to some pretty impressive performance.
When it comes to battery, the phone sits in at 3,000mAh, which isn't huge, but it should be able to get the phone through the day. You can wirelessly charge it, but the phone also supports Quick Charge 3.0 out of the box. It also works with Quick Charge 4.0, though you'll need to buy a separate charger that works with that standard.
On the back of the phone is a dual rear-facing camera module with two sensors — a 16-megapixel primary sensor with an aperture of f/1.6, and a 16-megapixel secondary wide-angle sensor with an aperture of f/1.9. The former has optical image stabilization to help with shaky hands.
LG has added the same AI Cam feature into the G7 that it introduced with the V30S. On the G7, it adds 10 new categories of objects it can identify, and it can tweak saturation exposure, and can even suggest using a wider angle for the type of photo. On the front, the phone packs an 8 megapixel camera. Both the front and rear cameras can now utilize Portrait Mode.
There's also a night mode on the G7 ThinQ that lowers the megapixel count of a photo, but it allows for a much brighter and clearer photo — perfect for low-light environments.
Updated on June 1: Added carrier and retail locations.