WN Lifestyle Home - Home and Family
Bissell's new vacuum cleaner shows a genuine love for pets and their owners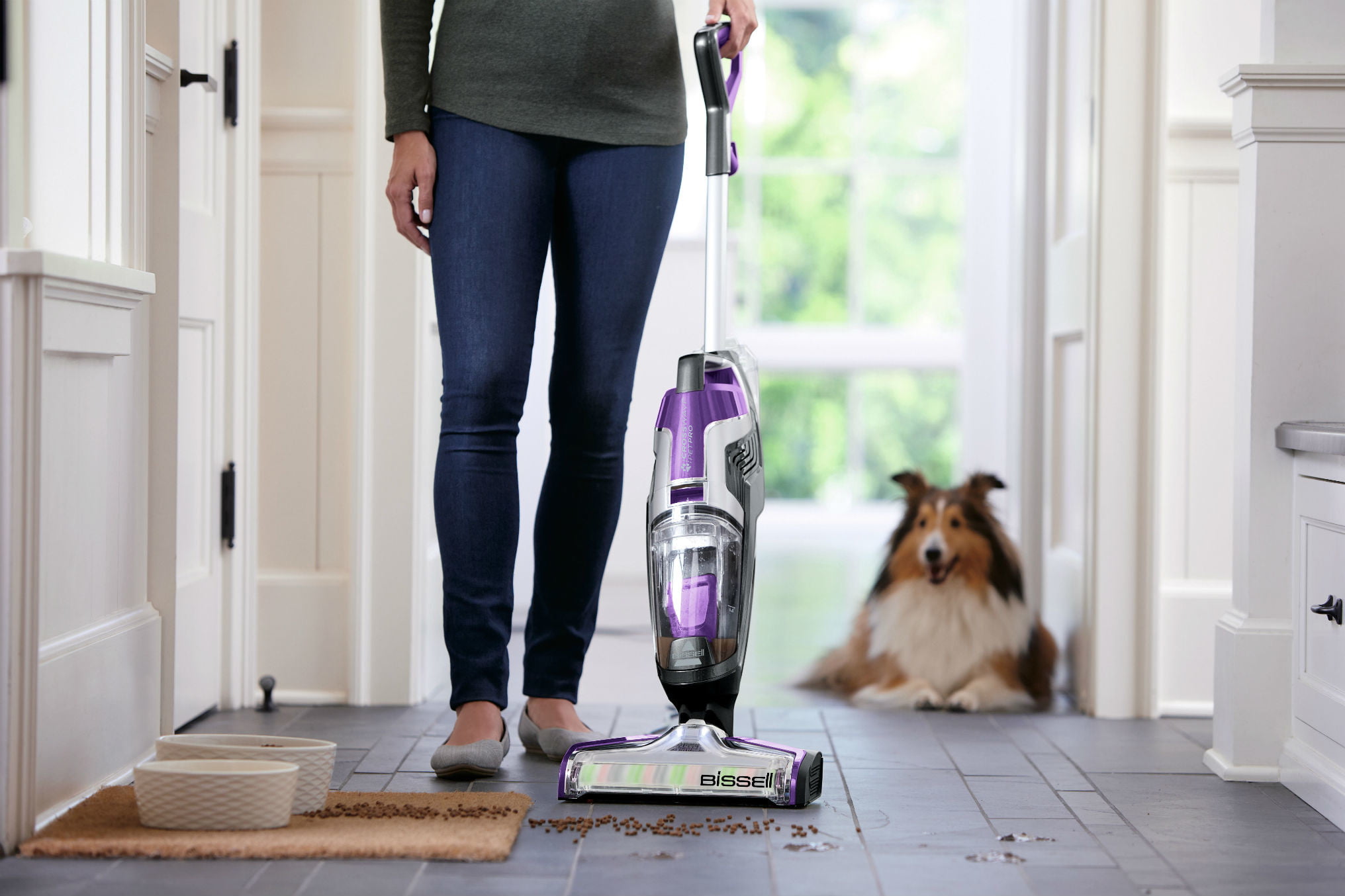 Bissell is a seriously pro-pet company, offering a wealth of products for pet owners including vacuum cleaners, carpet cleaners, steam cleaners, and pet hair tools.For pet owners, its latest, theBissell CrossWave Pet Pro, boasts features designed to clean up after furry friends with gusto.
The company, which has been in business for nearly 150 years, even donates $10 to their nonprofit partner, the Bissell Pet Foundation, with the purchase of each CrossWave Pet Pro.
The vacuum is designed to attack pet hair by employing a tangle-free brush that can corral hair up to eight inches long. It has a complex two-tank system for handling accidents like cat litter or food and water dish spills. The CrossWave Pet Pro simultaneously picks up debris while cleaning solution gently washes the floor. It's a novel approach to traditional cleaning, allowing pet owners to efficiently clean up after their furry little buddies without dragging out a mop and bucket as well as a vacuum.
"Pets are part of the family," said Carolyn Pearson, product manager at Bissell, in a statement. "We also know that pets make messes that can add time to your daily routine and sometimes require multiple tools to clean up after CrossWave Pet Pro eliminates that. It is just one of many Bissell pet-cleaning products we've introduced so you can love your pet without worrying about all the mess."
The CrossWave Pet Pro currently comes in four different models ranging in price from $279 to $329. The company also offers a staggered payment program that allows customers to split the cost into four payments.
The company's efforts to boost pet ownership ramped up in the early 2000s when Bissell teamed up with Petfinder.com to help with adoption efforts and released its first portable deep cleaner designed specifically for pets. In 2011, the Bisell Pet Foundation was founded to advocate for lost, abused, neglected, and abandoned pets. In the interim, the nonprofit has given nearly $6 million to support spay/neuter programs, adoptions, microchipping and foster care programs.
Bissell recently completed a six-city "Wash'n Wag'n Road Show" that took the cleaning company to Chicago, Dallas, and elsewhere. Along the way, Bissell washed nearly 100 pups at dog parks and rescue shelters, sponsored adoption fees for shelter and rescue dogs, and donated 40 of its award-winning BarkBathQTwashing devices to shelters.
"Our goal for this trip was to assist shelter and rescue dogs in finding their forever homes, as well as demonstrate the new BarkBathQT," said Tony Huver, associate brand manager for Bissell Business Ventures. LLC.
The company regularly donates the cost of all adoption fees at local animal shelters to celebrate their "Empty the Shelters" adoption days.