WN Lifestyle Home - Home and Family
Rule your home with custom voice commands for Alexa and Google Assistant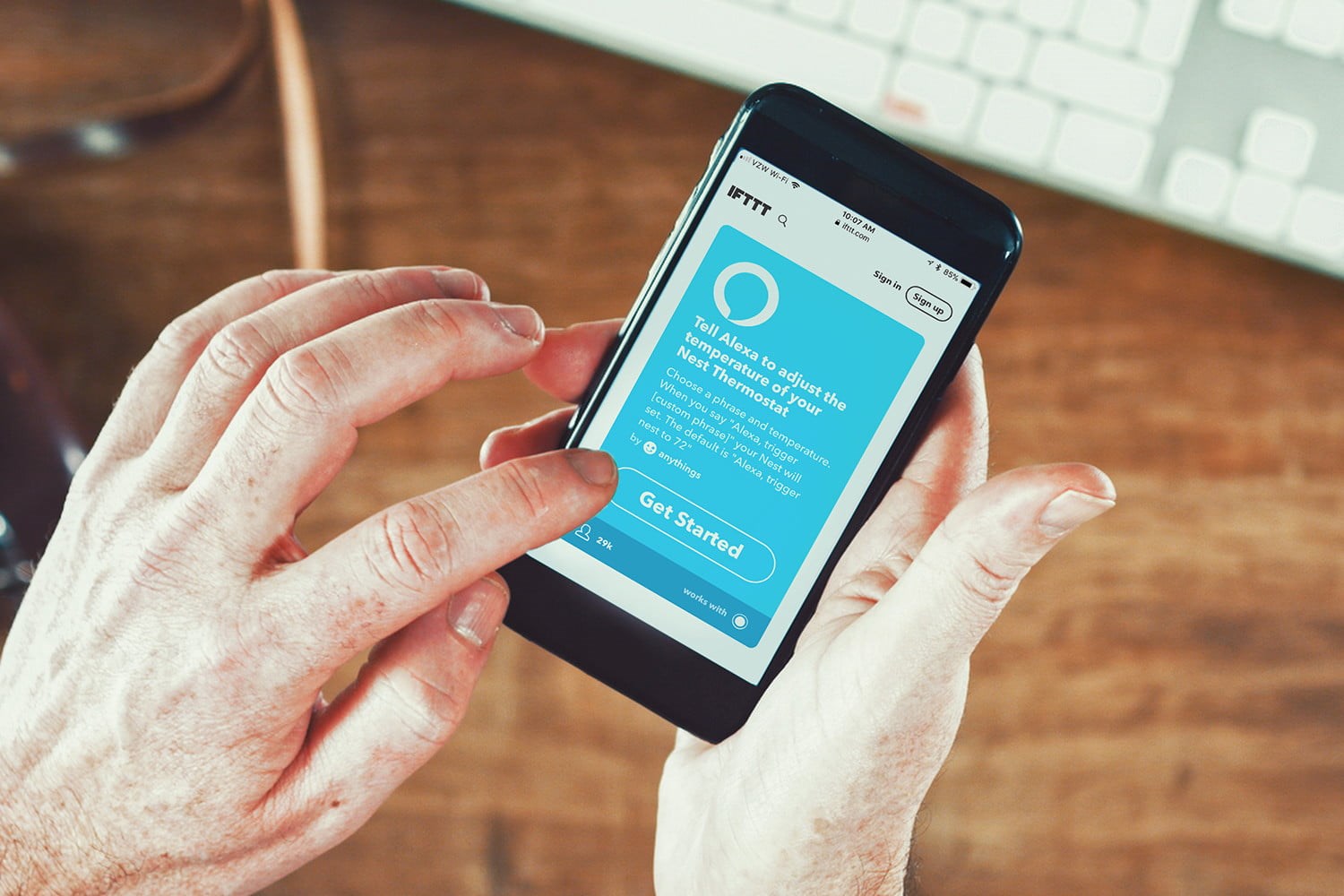 These days, it seems like everyone has a Google Home or Amazon Echo installed in their home. We rely on these devices to do just about everything for us, and, more often than not, they deliver. Alexa can teach you how to be achampagne connoisseur, among other things, and GoogleAssistanthas its own bag of digital tricks, including the ability topreheat your oven. It's even possible to create custom commands with the app IFTTT (If This, Than That).
We've already created a crash course to IFTTT,but for our smart home device owners who are unaware of service, let's just say that this app lets you create custom voice commands for your Home and Echo. Getting started is simple, too, and our how-to guide will have you barking at Alexa or Google Assistant in no time.
After you've downloaded the app, connect either your Google Home or Echo. To do this, click the search icon in the upper-right corner of the screen and type in either "Google Assistant" or "Amazon Alexa." Then, tap either assistant to sync your smart home device with IFTTT.
Once you've connected your device, you will see a host of "Applets,"which essentially function as triggers or packaged actions that are ready for you to use and install. To create your own, tap "My Applets" in the bottom-right corner.
Next, tap the additionsign in the upper-right corner and choose either Google Assistant or Amazon Alexa to create a "trigger," a custom phrase that will prompt an action. It will then direct you to a screen where you can enter your voice command using lowercase letters. Tap the check mark in the upper-right corner when finished.
Now the "this" part is complete, you have to choose the "that," meaning you need to pick which service you want to use this command for. For example, say you want to set up a trigger that will prompt your Philips Hue bulbs to pulse blue when you say the phrase, "party mode." To do so, click Thatonce you've completed the "this" component and search for "Philips Hue" using the entry field at the top. Then, set up your desired action and tap the check mark in the upper-right corner once again.
Note: You'll have to log into each individualaccount for any services you have yet to set up.
The app will then show your active Applet, which you toggle on and off using the enlarged slider in the middle of your screen. You can also edit or delete your Applet from within the My Applet section located in the bottom-right corner of your screen. To set up another custom command, simply repeat the process!
David Cogen — a regular contributor here at Digital Trends — runsTheUnlockr, apopular tech blog that focuses on tech news, tips and tricks, and the latest tech. You can alsofind him on Twitterdiscussing the latest tech trends.