Auto
Hyundai is stepping up its autonomous car game with an Autotalks investment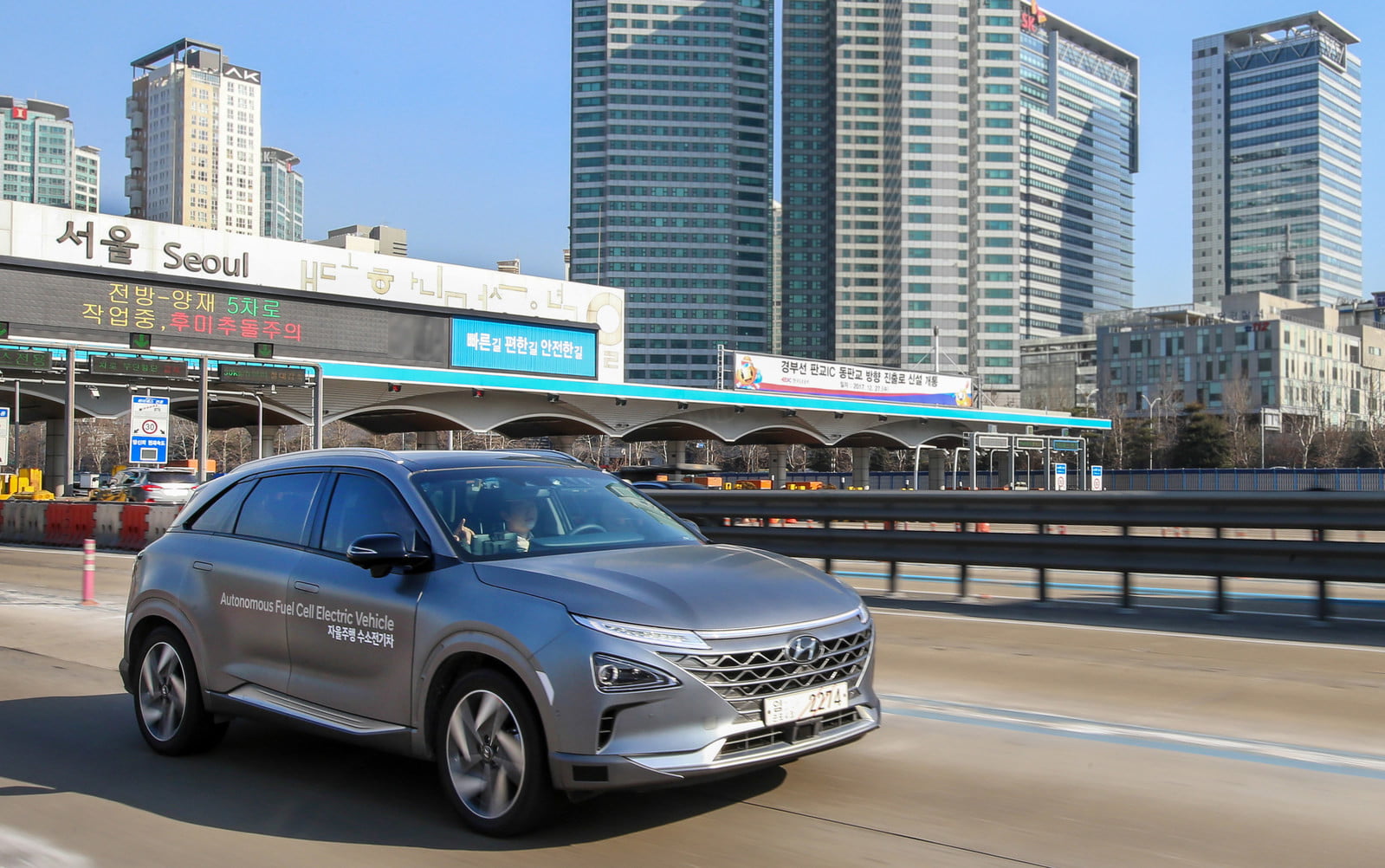 Hyundai wants to make it easier for cars to talk to one another, and now, has put its money where its mouth is. On Tuesday, July 3, the Korean carmaker announced a partnership with Autotalks, an Israeli vehicle-to-everything (V2X) communication technology company dedicated to improving road safety.The partnership, which comes in the form of a rather hefty investment, aims to accelerate the development of chipsets for the next generation of connected cars. While Hyundai did not share the exact size of its investment, an Israeli source told Reuters that it was "several million dollars."
The Seoul-based company has noted that it is looking to expand partnerships in order to focus more on the technology needed for autonomous vehicles. Of course, V2X systems are key to this enterprise. Hyundai noted in a press release, "As a reliable non-line-of-sight sensor working in all environments and weather conditions, [V2X systems] help prevent road collisions and avoid dangerous situations."Technology produced by Autotalks allows cars to convey key data, providing alerts and notificationsto drivers and passengers in traditional cars, and to sensors in self-driving vehicles.
"Connectivity is one of the core technologies that can be applied to smart city business models, as well as autonomous driving and infotainment," Yunseong Hwang, director of open innovation business group at Hyundai Motor Company, said in a statement. "Hyundai will continue to invest in disruptive technologies that are in line with Hyundai's current and future strategic pillars."
Hagai Zyss, CEO of Autotalks, echoed these sentiments, noting, "Having a top global car manufacturer such as Hyundai invest directly in Autotalks is not only a vote of confidence in the company, but a testament to the growing V2X market. Hyundai's pursuit of cutting-edge communication and safety technologies is a perfect match with Autotalks' leading V2X capabilities. The funding from Hyundai will fuel Autotalks' technology roadmap as well as support our customers and partners all over the globe."
Hyundai has recently stepped up its efforts in the autonomous car space, and just a few months ago, debuted a fleet of fuel cell electric cars that had completed a "self-driven 190-kilometer (118-mile) journey from Seoul to Pyeongchang." This, the company says, marks the first time that level 4 autonomous driving has been achieved with fuel cell electric cars, making for an eco-friendly landmark achievement.