Entertainment
What's new on Hulu and what's leaving in July 2018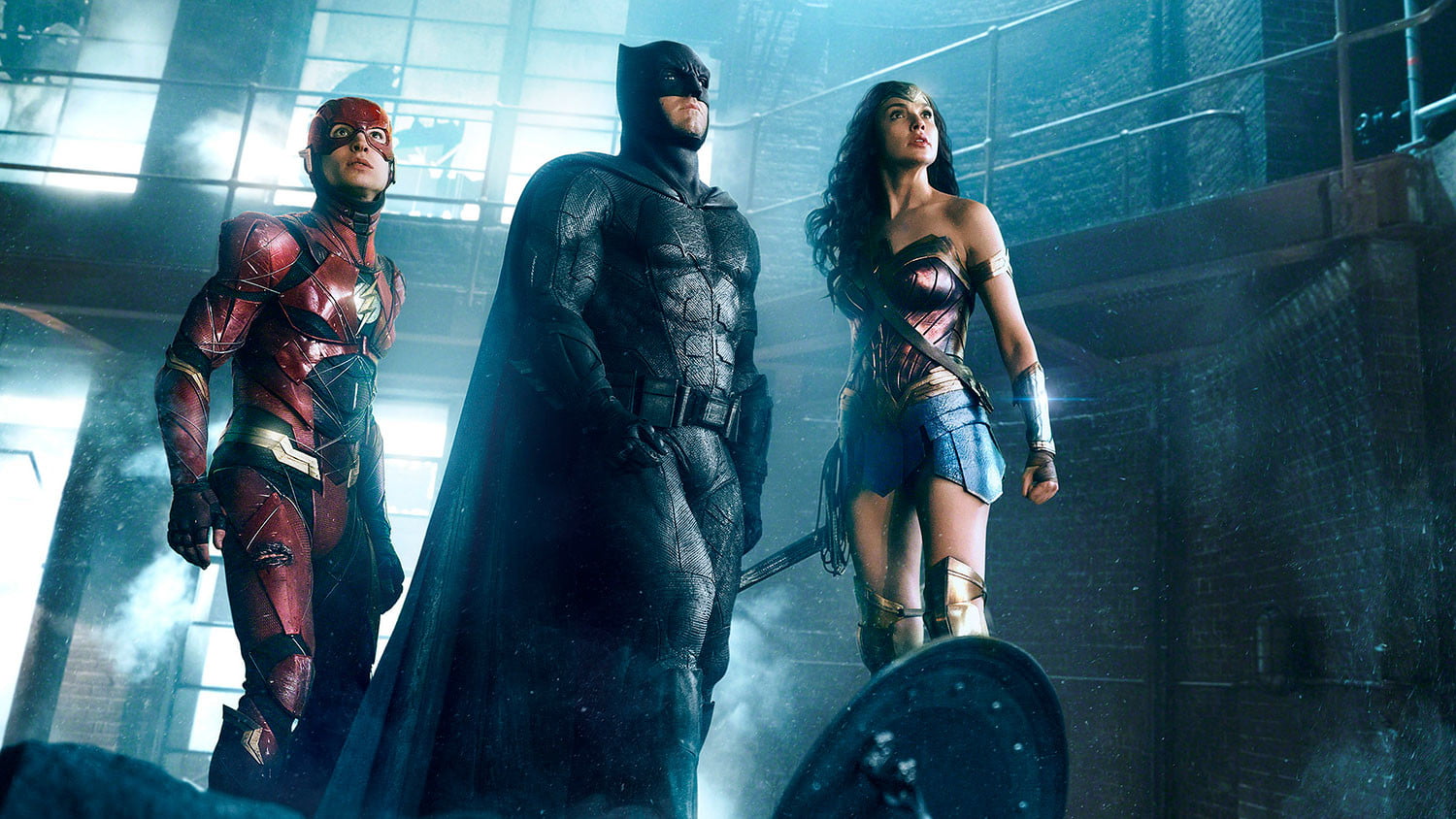 The summer heat is giving viewers plenty of reasons to stay inside — and stay cool — this summer, andHulu is locked and loaded for July. The streaming site has an impressive list of new offerings this month, from award-winning original series to critically acclaimed movies. Here are some of the highlights, as well as a full list of what's new this month.
This July brings the premiere of original series Castle Rock, which weaves a terrifying story filled with people, places, and very likely some monsters from the world of prolific horror author Stephen King, as well as the surreal sci-fi cult classicThe Adventures of Buckaroo Banzai Across the 8th Dimension!, starring Peter Weller,John Lithgow, and Jeff Goldblum in one of their weirdest projects to date (which is saying a lot).
Other highlights coming to Hulu this month include the second season of original seriesHarlots, as well as celebrated heavy metal mockumentaryThis is Spinal Tap, the much-maligned (but mega-budgeted) superhero crossover Justice League,and the film that made Academy Award winners out of hip-hop group Three 6 Mafia,Hustle & Flow.
Follow below for our top picks, or scroll to the bottom for the full list.
'The Adventures of Buckaroo Banzai Across the 8th Dimension!'
A movie so weird, it has to be seen, this 1984 sci-fi adventure casts Peter Weller Buckaroo Banzai,a brilliant physicist, neurosurgeon, test pilot, and gifted rock 'n roll musician. Along with his band, the Hong Kong Cavaliers, he finds himself thrust into the middle of an inter-dimensional invasion by aliens. It's just as bizarre as it sounds, with a cast jam-packed with familiar faces.
The myriad, terrifying worlds of Stephen King's novels merge in this new series set in the show's titular, fictional town in Maine.Selma actorAndr Holland plays a death-row attorney called back to his Castle Rock hometown after he receives a call from a guard at Shawshank State Penitentiary, and he's tasked with unraveling the mystery of an unknown inmate while dealing with some deadly mysteries of his own — something the town has no shortage of.
If you missed Warner Bros. Pictures' superhero team-up event in theaters (and judging by the film's lackluster box office, you're not alone), now is your chance to see what all the fuss was about. Superman, Batman, Wonder Woman, Cyborg, and Flash unite to defeat the alien armada of Steppenwolf in this effects-driven spectacle, but it's the polarizing debate surrounding the film that might be the biggest reason to see it for yourself.
The second season of this British drama continues to follow the competition between two rival brothels in 18th-century England, with one led by a former prostitute trying to build a better life for her family and her business.
Below is the full list of everything new coming to the streamer in the month of July, and everything going away.
Everything new on Hulu in July
20 Weeks
The Adventures of Buckaroo Banzai across the 8th Dimension
A.I. Artificial Intelligence
All Is Lost
Alone (Season 3)
Alpha and Omega
Alpha and Omega: Dino Dogs
Alpha and Omega: The Big Fuhreeze
Alpha and Omega: The Great World Games
American Pickers (Season 17)
American Psycho
American Psycho 2
American Ripper (Season 1)
An Inconvenient Sequel: Truth to Power
Analyze That
Analyze This
Ancient Top 10 (Season 1)
And God Created Woman
Angel Heart
Assassination
At Middleton
Avenging Force
Bad News Bears
Barbie and the Three Musketeers
Barbie in a Mermaid Tale 2
Barfly
Beautiful Boy
Before Midnight
Beyond Borders
Bill & Ted's Excellent Adventure
Billy Madison
Bloodsport
Body Count
Bound
Braveheart
The Brothers Bloom
Cadillac Man
Chasing Amy
Clear and Present Danger
Closing Gambit
Clue
The Curse of Oak Island (Season 4)
Cyborg
Dead Man Walking
Delta Force
Disaster Movie
Doomsday Preppers (Season 2)
Double Jeopardy
Dr. T and the Women
Election
The Eternal
Everybody?s Fine
Evolution
Forged in Fire (Season 4)
The Fourth War
Gangland Undercover (Season 2)
Get Real
Go
Hoarders (Season 8)
The Honeymooners
House Arrest
The Hunt for the Zodiac Killer (Season 1)
Hustle & Flow
Incident at Loch Ness
The Indian in the Cupboard
Intervention (Season 17)
Invaders from Mars
Jay & Silent Bob Strike Back
Jeepers Creepers
John Grisham's The Rainmaker
Just Before I Go
Killer Klowns from Outer Space
The Ladies Man
Ladybugs
Last Castle
The Legend of Bagger Vance
Le Ride
The Librarians (Season 4)
Little Women: Atlanta (Season 3)
Little Women: Dallas (Seasons 1-2)
The Lost Wife of Robert Durst
The Manchurian Candidate
Masters of the Universe
Maximum Overdrive
The Mechanic
Midnight in Paris
Mimic
Monkey Shines: An Experiment in Fear
The Monster Squad
The Murder of Laci Peterson (Season 1)
Murphy's Law
Next
Number One with a Bullet
One Direction: This is Us
Oscar Pistorius: Blade Runner Killer
P.O.W. the Escape
Patriot Games
Pawn
Pawn Stars (Seasons 13-14)
The Phantom
Pretty in Pink
Project Runway (Season 16)
Rabbit Hole
The Rundown
Sahara
Sex Drive
Six Shooter
Sleepers
Snake Eyes
Stephen King's Graveyard Shift
Stephen King's Silver Bullet
Street Smart
Superstar
This is Spinal Tap
Trade
When Sharks Attack (Seasons 1-3)
Who Killed Tupac? (Season 1)
Wicked Tuna (Season 5)
Witness
Wooly Boys
Beat Bobby Flay (Seasons 4-5)
Bobby Flay's Barbecue Addiction (Season 4)
Burgers, Brew & 'Que (Seasons 1-2)
Chopped Junior (Seasons 2-3)
Diners, Drive-ins and Dives (Seasons 24-25)
Food Network Star Kids (Season 10)
Heart of Nuba
Keeping up with the Kardashians (Season 14)
Kids Baking Championship (Season 3)
Kids BBQ Championship (Season 1)
The League of Gentlemen (Seasons 1-4)
Man Finds Food (Season 1)
Man Fire Food (Seasons 4-5)
Teen Titans Go! (Season 4B)
You're the Worst (Season 4)
Alpha and Omega: Journey to Dog Kingdom
Mary Kills People (Season 2)
Sharp Objects (Season 1)
Along with the Gods: The Two Worlds
Cover Versions
Zombie Spring Breakers
Build Small, Live Anywhere (Season 1)
Chopped (Seasons 18, 29)
Cutthroat Kitchen (Season 10)
Flea Market Flip (Season 5)
Ghost Adventures (Season 7)
Home Town (Season 1)
House Hunters (Season 109)
Iron Chef Gauntlet (Season 1)
Letterkenny (Seasons 1-2)
Love It or List It, Too (Seasons 6-7)
Property Brothers: Buying & Selling (Season 5)
Restaurant: Impossible (Seasons 12-13)
Ballet Now
Embrace of the Serpent
The Last Ship (Season 4)
Outkast (Season 2)
This Country (Seasons 1-2)
Trial & Error (Season 2)
The Thundermans (Season 4)
Alone Together (Season 2)
Castle Rock (Season 1)
Real Humans (Season 2)
Black Cop
Friends with Kids
Victoria & Abdul
Before We Vanish
The Wrecking Crew
Casual (Season 4)
Into the Blue
3 Ways to Get a Husband
A Very Brady Sequel
Baby Boom
Barefoot
Body of Evidence
Bride and Prejudice
Bridget Jones: The Edge of Reason
Cheech & Chong?s Next Movie
Dirty Pretty Things
Dirty Rotten Scoundrels
Eight Millimeter
Emperor
Felony
Flashback
Foxfire
Funny about Love
Hackers
Hellbenders 3D
Love is a Gun
Malena
Man of the House
Mansfield Park
Never Back Down
New Guy
Ninja Masters
Planet of the Apes
Race for your Life, Charlie Brown
Rustlers' Rhapsody
School Ties
Starting out in the Evening
Steel Magnolias
Strategic Air Command
Swan Princess: Royally Undercover
Throw Momma from the Train
To Rome with Love
Traffic
Ultimate Avengers 2
Untamed Heart
Wayne's World 2
Windwalker
Xxx
Xxx: State of the Union
Z for Zachariah