Business
Hot dog? There's finally a wearable that protects your pooch from heat stroke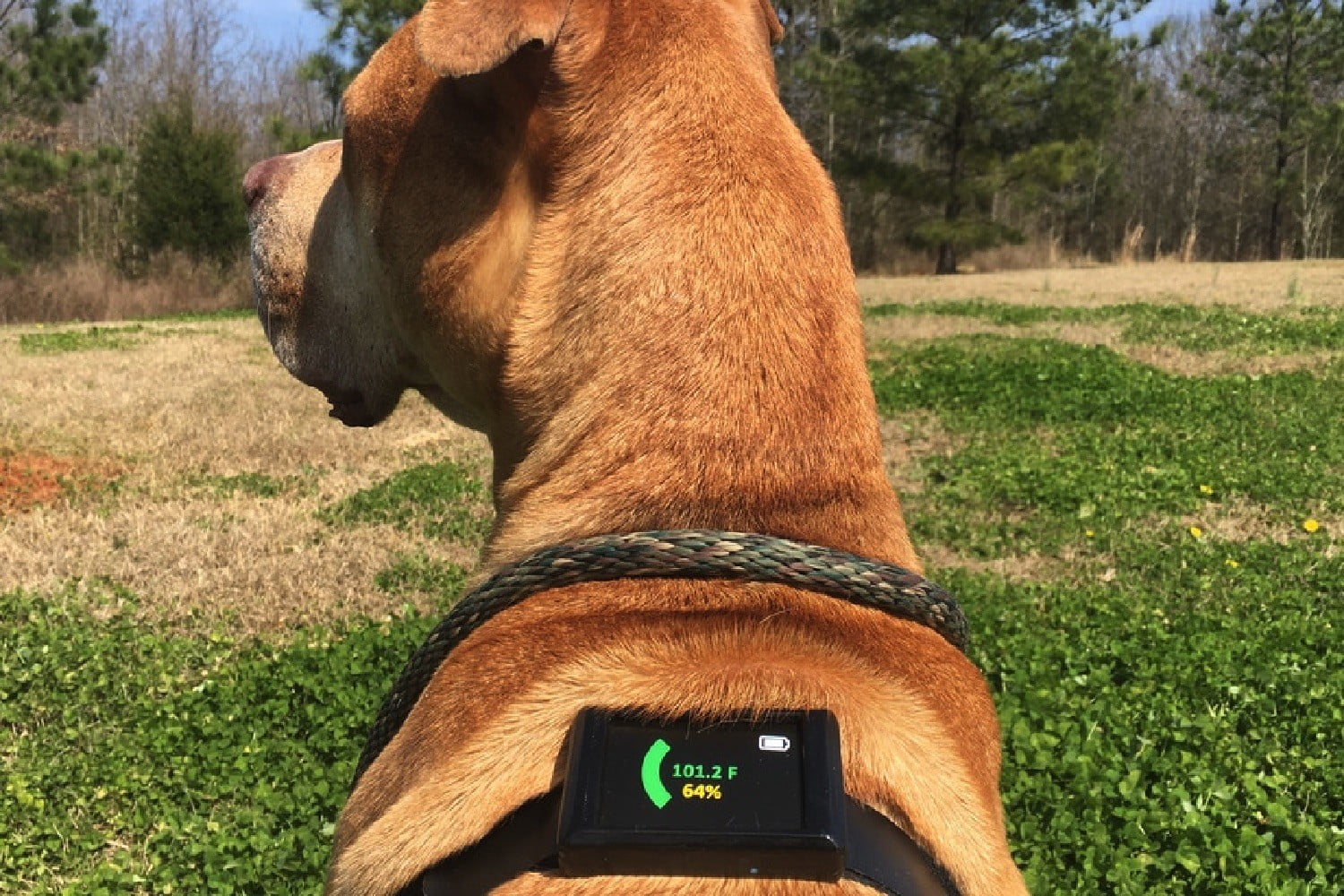 Giving a wearable device to a dog sounds all kinds of excessive, like the story from a few years back about the Chinese rich kid who bought his pet dog two $12,000 Apple Watch Editions because well, money. In the case of the so-called Dawg Tag, however, it's a wearable device that could actually save your trusty canine's life — despite its name making it sound kind of like a 1990s rapper.
The harness is touted as the world's first wearable core temperature sensor for dogs. Its goal is to allow owners to keep track of how hot their dogs are to prevent possible heat stroke. It does this by measuring both dogs' core temperature and air humidity levels through embedded temperature sensors. Unlike wearable devices that simply gather this information and then send it to your phone, the Dawg Tag lets you easily check the numbers via a screen mounted on the dog's back. Temperature readings and humidity readings are both color-coded to offer at-a-glance ingormation detailing how hot your dog is from moment to moment.
"Thousands of dogs get heat stroke every year," creator Matthew Edwards, a mechanical engineer who usually works in robotics technologies, told Digital Trends. "We actually lost a family dog due to heat stroke, which is why we started to develop this in the first place."
According to Edwards, there are current technologies that allow owners to check their dog's temperature, but none of these are ideal. Solutions range from expensive ingestible pills that track internal temperature to rectal thermometers. Dawg Tag, on the other hand, is noninvasive, affordable, and rugged and water resistant enough that you can use it constantly.
"We have created working prototypes which we've tested on all different sizes, breeds, and fur types," Edwards said. "[We have now launched a] Kickstarter campaign to raise money for production."