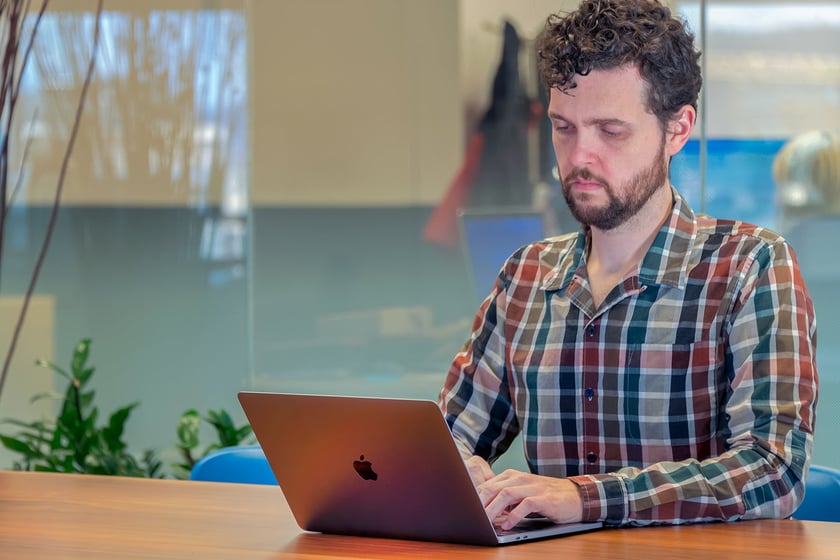 It's never been a more confusing time to buy a MacBook.
If you walk into an Apple Store today hoping to pick up a lower-end MacBook, good luck. With the current line of options, now including the new MacBook Air, it's harder than ever to know which MacBook is right for you. This guide should help you sift through the sea of similar-looking Macs to find the gems.
Here are the six models of MacBook currently available, counting different display sizes as distinct models.
While that may not look like a vast selection compared to prolific brands like Dell or HP, it's fairly swollen for Apple. Let's run them down one by one.
Now available at a cheaper price at $1,000, we never considered the original MacBook Air on our list of eligible systems due to a lackluster display resolution of 1,440 x 900 and outdated processor. Despite the fact that Apple still sells it, this is a very outdated laptop that should have been pulled from the list years ago. The good news is Apple just refreshed the MacBook Air lineup with a new $1,200 13-inch Retina model, which we now consider the leading candidate for a first-time Mac buyer.
At 2.7 pounds and 0.160.61 inches in thickness, the new MacBook Air comes in a familiar thin and light design but outfitted with new gold and silver colors. It also picks up the same butterfly keyboard, USB-C ports, and larger trackpad — all matching the MacBook Pro. Apple even cut out the thick, silver borders from the new MacBook Air for a new screen with an edge-to-edge glass, which modernizes it a bit. It's still not as thin and light as the 12-inch MacBook, but it's a bit more slim than the MacBook Pro.
On the inside, the new 2018 MacBook Air got a significant update too. It comes with the newer 8th generation 1.6GHz dual-core Intel Core i5 processor, Turbo Boost up to 3.6GHz. Though the speeds might look slow, and it is not quad-core, it still packs some decent processing power, especially for an entry-level Mac. But if it looks and performs similarly to other MacBooks, what sets this one apart?
Well, its most defining feature is its battery life. Apple is promising twelve hours of web browsing, which is a pretty significant jump over the other options in the lineup. It's also a hundred bucks cheaper than the 12-inch MacBook and base model MacBook Pro. That's not a huge discount, but it is cheaper.
How about the 12-inch MacBook?
You might expect the MacBook to easily walk over its older siblings. It's slimmer, lighter, and more portable. Fanless and wafer-thin, the MacBook looks like a laptop from the future. But it has some glaring flaws.
The first problem is the processor. Intel's Core M is pretty advanced for a mobile processor, but it's also meant for extremely slim systems that are often passively cooled. That means it can't be as quick as its siblings, or it'll melt itself into a puddle of goo. In our initial review of the MacBook, we found it offers roughly three-quarters the performance of a standard fifth-generation Core, which is now three generations behind the most recent processors from Intel.
Apple attempted to fix the poor performance with a processor update in mid-2017. Moving it up to seventh-generation processors, the MacBook now offers three options: The $1,300 "Core m3," the $1,600 "Core i5," and the $1,750 "Core i7." In our tests, the Core m3 showed itself to be impressive for a mobile processor, competing with the MateBook X's Core i5-7200U in single-core performance, but it still lags behind the previous generation MacBook Pro.
While we haven't tested it yet, it should be noted that the "Core i5 and i7" versions of the MacBook are not the same i5-7200U and i7-7500U processors you'll find in something like the MacBook Pro or standard 2017 Windows laptops. Rather, they're rebranded, seventh-generation i5-7Y54 and i7-7Y75 versions of the old low-powered Core chips — you can blame Intel for the confusion there. And given Intel's latest eighth-generation CPUs that are now quad-core and even faster and more efficient, the MacBook's performance falls even further behind.
The one argument in favor of the MacBook is portability. It's the lightest and smallest laptop Apple has ever produced, weight just above 2 pounds. But even here there's a tradeoff, because the MacBook's battery life isn't exceptional. It's not bad — but, given its price, we expect more. So, unless you're computing needs are very basic and you want the absolute most portable laptop, the 12-inch MacBook is just too expensive for what it is.
What if you're thinking of going Pro?
With the MacBook and Air out of the way, only the more powerful MacBook Pro remains. But how "Pro" are these lower-end models really? Well, there are two primary models to consider. The first is the $1,300 model, which doesn't come with the Touch Bar, has only two Thunderbolt 3 ports, and comes with only a 7th-gen Intel processor. These 7th-gen processors are dual-core, like the MacBook and MacBook Air, meaning you won't notice as big of a difference in performance.
If you bump up to the quad-core, $1,500 version though, it'll come with some noticeable performance gains, along with the extra Thunderbolt 3 ports and the Touch Bar.
Even still, neither of these entry-level MacBook Pros offer a very convincing value for what you get. Despite it's significantly higher price, the MacBook Pro 15 is in a better position. If you want the ultimate MacBook though, the 15-inch Pro with a six-core processor and discrete graphics is the one to get. But even if you don't want to spend a whopping $2,800 for the six-core version, the cheaper $2,400 is a good buy too. Non-Mac options like the Dell XPS 15 or ThinkPad X1 Extreme offer similar specs for less money, but Mac fans
If you're looking on the lower end of the spectrum, we recommend the new 2018 MacBook Air. Though we haven't fully tested it yet, this model comes with decent processing power for the money, a thin chassis, and better battery life when compared to some of the other Mac models.
For a more professional Mac fans, we commend the 15-inch MacBook Pro. It's the only option that has enough power to handle more intense applications and heavier workflows. Unless there's a very specific feature that catches your eye, stay away from the others.