News
Earthquakes Hit Anchorage, Alaska
Friday, November 30th 2018, 1:31 PM CST
ANCHORAGE, Alaska - Earthquakes measuring 7.0 and 5.8 rocked buildings and buckled roads Friday morning in Anchorage.
CBS News reports the quakes sent people running from their offices or to take cover under desks. They also triggered a warning to residents in Kodiak to flee to higher ground for fear of a tsunami.
The U.S. Geological Survey said the first and more powerful quake was centered about 7 miles north of Anchorage, Alaska's largest city.
President Donald Trump has tweeted that the federal government "will spare no expense" helping Alaska following the 7.0-magnitude earthquake that shook Anchorage.
Trump on Friday tweeted "you have been hit hard by a 'big one'" and asked residents to follow officials' directions.
Former vice presidential candidate Sarah Palin tweeted that her family is OK but said her "house is not." She did not elaborate but said the thinks "that's the case for many, many others."
The police chief and the mayor of Anchorage said they were unaware of any reports of deaths of injuries after the quake shook buildings and opened up crevices and cracks in roads.
Anchorage Fire Department Jodie Hettrick says there were reports of buildings collapsing but she did not have further details.
Anchorage Police Chief Justin Doll says he's been told parts of a scenic highway that heads from Anchorage toward mountains and glaciers have sunken and "completely disappeared" following the earthquake.
He says officials are evaluating the damage to the Glenn Highway but some was so significant that it will probably "take a long time to repair."
Doll also said Friday that there has been damage reported to bridges.
The quake registered on the News On 6 seismograph.
Officials eventually canceled a tsunami warning for coastal areas of southern Alaska after the earthquake. Police in Alaska's Kodiak island community had told residents to head to higher ground after the tsunami alert was issued. 
An Associated Press reporter saw cracks in a building. It was unclear whether there were injuries.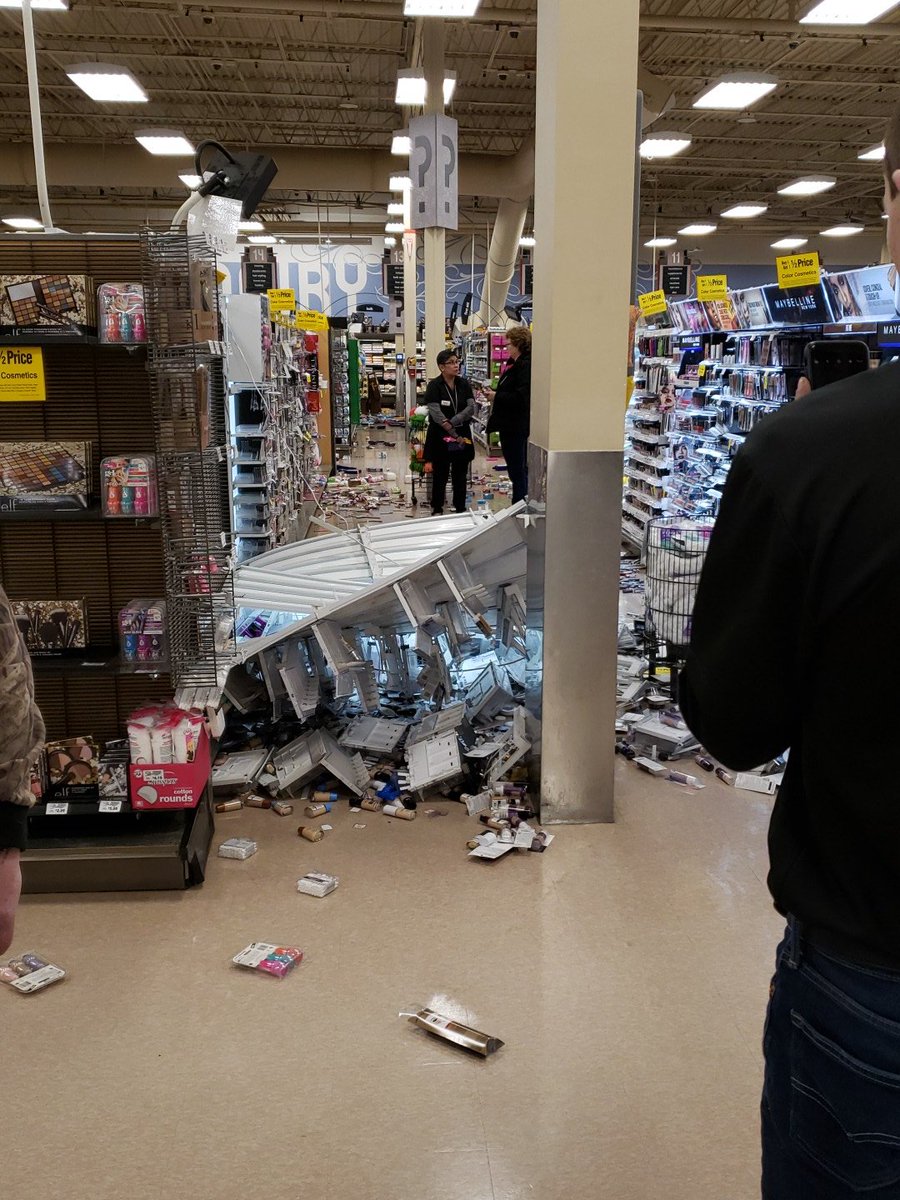 Photographs posted to social media sites showed damage that included collapsed ceiling tiles at an Anchorage high school and buckled roadway pavement in places.