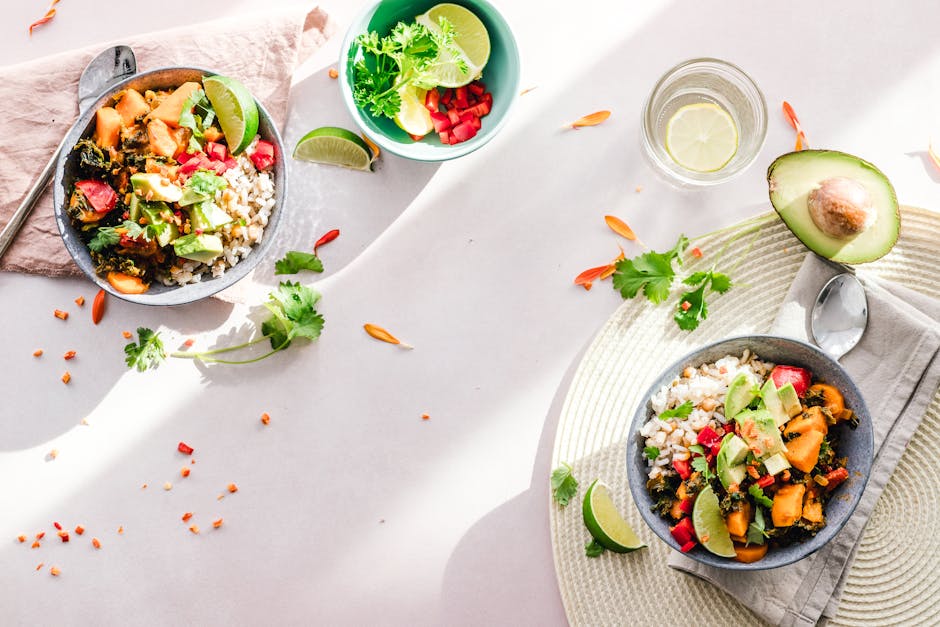 While there are a lot of fad diets that come and go, it seems like there are two types of diets that are here to stay: paleo and keto.
Many people follow these diets to lose weight, gain muscle, and improve their overall health. But, since both diets are so popular, many people get them confused.
So, what's the difference between paleo vs keto? Check out this guide to find out.
What is the Paleo Diet?
Before we dive into the differences, let's first get a better understanding of what each diet entails.
The paleo diet, often referred to as the "caveman diet" is based on the idea that eating the foods that were available to early humans will help promote your overall health. So, if you adjust your diet to mimic that of the Paleolithic hunter-gatherers, you'll be able to better support your body's natural function, as well as improve your digestion and health.
Paleo dieters are restricted from eating legumes, grains, most dairy, sugar, and processed foods. Instead, paleo dieters focus on eating:
Meat and fish
Nuts and seeds
Eggs
Vegetables
Fruit
Certain fats and oils, such as olive oil, coconut oil, avocado oil, and butter
Minimally processed sweeteners like raw honey and maple syrup
For many people, the paleo diet isn't something they do as a quick-fix for weight loss. Rather, many people see eating paleo as a way of life.
What is Keto?
So, we know what paleo is, now what about keto?
While there's a lot of complex science that goes into the keto diet, the main thing you need to know is that your body typically prefers to use glucose from carbs for energy. If you're in a state of ketosis, it means you're in a metabolic state in which your body gets its energy from fat instead of carbs to carry out normal functions.
The idea is that if your body is using fat for energy, then this diet can help you shed pounds and gain lean muscle. People who follow this diet aim to induce ketosis by adjusting their dietary macronutrients. Specifically, carbs, proteins, and fats. While everyone's exact breakdown is a bit different, a typical keto diet breakdown might look like this:
60 to 80 percent of calories from fat
20 to 30 percent of calories from protein
5 to 10 percent of calories from carbs
As you can see, this diet heavily favors fat while going moderate on the protein and very light on the carbs. Many people find that keto not only helps them lose weight, but it also helps them improve their blood sugar levels.
Paleo vs Keto: The Main Differences
Now that you know a little bit about each diet, let's talk about how they differ from one another. Here are the main differences to be aware of:
1. Ideology vs Macros
One of the key differences between paleo and keto is that paleo places a far greater emphasis on its ideological message. With paleo, there's a huge emphasis on the lifestyle choices behind the diet. In addition to eating certain foods, paleo also encourages exercise and mindfulness.
One of the biggest components of the paleo lifestyle is incorporating short, intense bursts of exercise into your routine. This is meant to reduce the physical stress that can come with longer workouts. Short, intense bursts of activity may include doing burpees, running stairs, or sprinting.
The paleo diet also encourages its followers to practice meditation and yoga as much as possible. And, while the paleo diet is very specific, it doesn't place any emphasis on macronutrients, as is the case with the keto diet.
Also, keto doesn't come with a lifestyle component or an associated ideology. While you'll find that many keto followers exercise and incorporate other elements of wellness into their life, the main focus of the keto diet is the distribution of macros. Any other lifestyle changes on this diet are up to the individual.
2. Carbs
While the paleo diet does restrict some carb sources, it's not a low-carb diet in the same way that keto is. Paleo doesn't place any emphasis on macronutrients or any other form of nutritional tracking. Therefore, your carb count could theoretically be very high on a paleo diet.
However, because the paleo diet doesn't allow for sugars, grains, or legumes, your carb sources are limited, so you likely won't be consuming a high amount of carbs on this diet. The carbs you do consume on this diet will mostly come from vegetables, fruits, and unrefined sugars.
Keto, on the other hand, restricts all foods that are high in carbohydrates. Those on the keto diet shouldn't eat starchy vegetables, grains, sweeteners, and most fruits and legumes.
3. Dairy and Soy
Another major difference between paleo vs keto is that keto allows some room for dairy and soy. In fact, it even encourages that you eat some dairy products.
High-fat dairy such as butter, cream, and full-fat yogurt play a large role in the keto diet. However, certain dairy products, like milk and ice cream, are prohibited on the keto diet due to their low fat to carb ratio.
Certain soy foods, like tofu, tempeh, and soybeans are also allowed on the keto diet, just so as long as they abide by your macronutrient allotment.
On the other hand, paleo does not permit soy and it restricts almost all forms of dairy, save for grass-fed butter.
If you're unsure about what foods you can and cannot consume on each diet, you can follow a fresh meal plan like this one.
Paleo vs Keto: Which Will You Try?
Now that you know about the main differences between paleo vs keto, it's time to decide which one is right for you. Of course, you can always test out both before deciding which is the best fit.
Also, if you liked this article, be sure to check back in with our blog for more diet-related news and tips.
Information contained on this page is provided by an independent third-party content provider. Frankly and this Site make no warranties or representations in connection therewith. If you are affiliated with this page and would like it removed please contact pressreleases@franklymedia.com