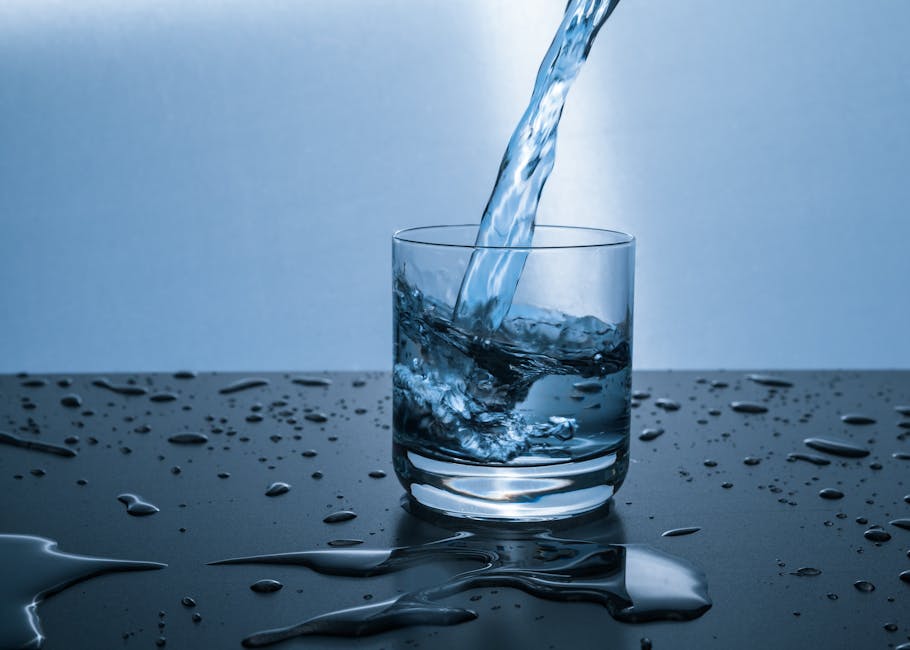 Originally Posted On: http://www.kake.com/story/41099969/how-to-filter-water-at-home-the-best-tips-and-tricks
Tap water isn't safe to drink in certain areas of the US. But bad water quality is a problem that transcends nations. For example, a recent audit discovered that the Australian water supply is tainted with chemicals, nitrates, and even uranium.
What's the alternative if your home's water supply isn't safe to drink? Well, you could spend hundreds or thousands of dollars on store-bought water.
Or you can solve the problem at its source if you know how to filter water at home. By improving the water in your home, you'll save your health, money, and time.
But there are many options and considerations when it comes to home filters. This guide will help you decide which is right for you and your family.
1. Do I Need a Home Water Filter?
Water quality can vary depending on where you live. If your home's water supply comes from a bad water source, it may smell or taste unappealing. But filtering bad water isn't just about making it palatable.
Contaminants in your home water can lead to serious health conditions for you and your family. It can also strip or clog your water pipes over time, leading to expensive repairs down the road. The installation of a home water filter can solve all these problems and more.
2. Which Type of Water Filter Do I Need?
Before you can shop for a water filter, you need to know which type of filtration works best for your situation. How do you discover the minerals and contaminants present in your water system?
You have two options. You can choose to perform home water testing. Affordable test kits are easily available, though you could also take the information to a laboratory if you're paranoid.
You may also be able to consult your water provider. Public water systems often publish the results of their in-home tests, so you can have a better idea of what's floating around in your water. This isn't an option if your water source is a privately-owned well, however.
3. Popular Home Filtration Methods
Not every water filter is built the same. There are many different ways to filter water, and in general, each method specializes in removing a specific type of contaminant. That's why it's important to know what's in your water before purchasing a water filter for your home.
Carbon filters are some of the most popular. They remove dangerous and unpleasant substances in your water, namely chlorine, lead, and mercury.
But what if your home receives hard water? That can lead to longterm damage to your water pipes.
You'll want to use an ion-exchange filter. This will replace calcium and magnesium with sodium to soften the water. Note that this isn't a great option if you should avoid sodium in your diet.
You can also find reverse-osmosis, mechanical, and ultraviolet filters. These all have their niche.
4. How to Filter Water at Home
So you've tested your water and chosen a type of filtration method. What's next? During the final step, you need to decide where you'll install the water filter.
This largely depends on your individual needs. Are you concerned about your drinking water? Then you don't need to worry about every sink in your home.
Consider installing an under-sink water filter in your kitchen. This type of water filter is hidden away and attached directly to the waterline. Before you fill your cup in the kitchen sink, the water filter will remove any harmful contaminants.
Check out this link for more information about under-sink water filters.
You could also choose a faucet-mounted filter or rely on a pitcher. But like all water filters, they present their problems. A faucet-mounted filter may not fit properly, and a pitcher requires much more work to maintain.
If you're concerned about hard water, you may need to splurge on a whole house water filter. This will soften the water before it enters your home, ensuring your pipes aren't damaged by mineral buildup.
5. How to Make a Water Filter
If you're looking for a fun project or a way to save some cash, you could make a DIY water filter. An improvised charcoal filter is probably your best option unless your home water is contaminated with bacteria. And if that's a case, a homemade water filter isn't a great solution.
To craft your charcoal filter, cut the bottom off a two-liter plastic bottle or a similar container. Fill the nozzle with a sturdy piece of cloth and a dense layer of sand. Then add a layer of activated charcoal on top of the sand layer.
The bottle should be upside-down. Anchor it above an empty vessel. When you pour water into your two-liter bottle, it will filter through the charcoal, sand, and rag, and clean water will drip into the vessel below.
Take note that you should boil the water afterward to ensure safe drinking water.
For more DIY filtration, make your distiller at home. You can purchase a stovetop distiller kit or use a tea kettle and pipe. As you boil water in the kettle, the steam will flow through the pipe and into a waiting container, where it recondenses into a liquid.
This process guarantees pristine water without any additives. However, setup can be a hassle and the process takes a good deal of time.
Not All Water is the Same
Water is so ubiquitous that many people don't give it much thought. But ignoring problems with your water quality can lead to serious complications. Luckily, you can avoid the worst of it now that you know how to filter water at home.
Before purchasing a water filter, remember to test the water first. Once you know what's lingering within, you'll be able to select the appropriate water filter to treat it best.
Search our website to learn more about health concerns and current events in your local community.
Information contained on this page is provided by an independent third-party content provider. Frankly and this Site make no warranties or representations in connection therewith. If you are affiliated with this page and would like it removed please contact pressreleases@franklymedia.com