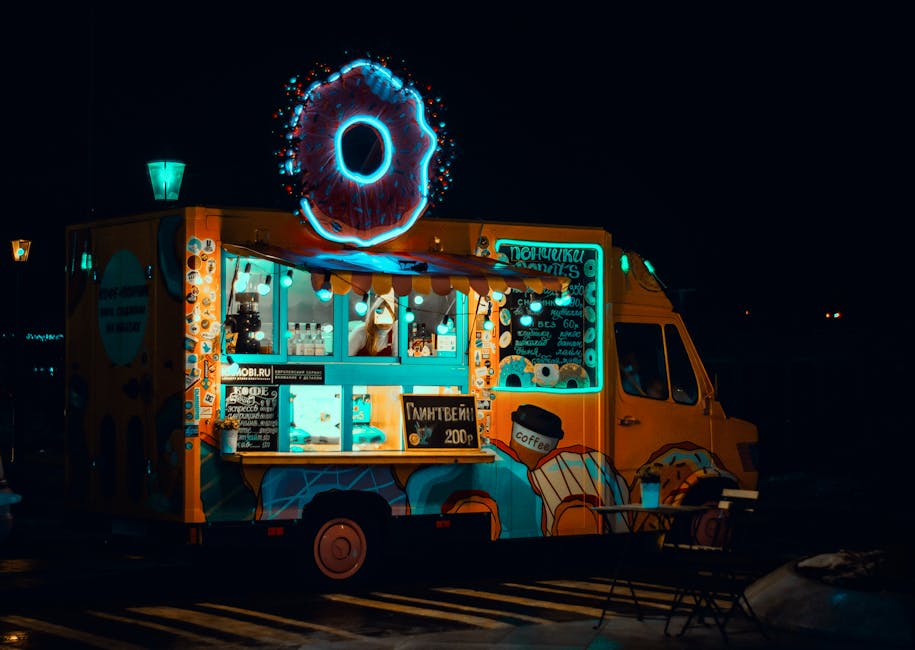 Originally posted on http://www.keyc.com/story/39909933/5-tips-for-starting-a-food-truck-that-will-hit-the-ground-running
Are you interested in starting a food truck business? Running a successful one can be a rewarding and profitable experience. Especially if you love food!
If you're considering this kind of business venture, here are 5 tips to keep in mind.
1. Get the Right Truck
It would be impossible to open up shop without a truck! When you start a food truck business, you have two choices. You can either buy a food truck or you can rent one.
Be warned, buying a suitable truck doesn't come cheap. If you choose to buy your own truck, you can expect to spend upwards of $80,000. Unless you already have a solid brand, it probably isn't wise to put that much money into a food truck business right off the bat.
Thankfully, there are plenty of companies you can rent a food truck from. If you have the technical skills, you could also consider buying a secondhand truck and fitting it with all the hardware you need.
Not only will you need to fit all your cooking equipment in the truck, but you'll also need things like a POS system. Hiring an Oregon POS company can help your business be more efficient.
2. Know the Parking Laws
Before you purchase or rent a food truck, you need to consider the local parking laws. These can have a dramatic impact on the viability of your food truck business plan.
Most cities have zoning requirements that specify where your food truck is allowed to do business. There are also laws about things such as bathroom access.
Make sure you know exactly what the laws are surrounding your food truck business before you invest any serious cash into it.
3. Get the Right Permits
Without the right permits for your food truck business, you don't really have an operable one. Just like a normal restaurant or cafe, your food truck absolutely must have permits to do business.
Similar to the parking laws, you'll find that every city has different permit requirements. If you're unsure what kinds of permits you need, get in touch with your local Chamber of Commerce.
4. Have a Solid Business Plan
Running a successful food truck isn't easy. There are a lot of numbers you need to consider.
While you don't have to worry about the costs of keeping a storefront, you'll have a considerable amount of overhead. For instance, you'll need to account for fuel costs. You'll also need to have a plan in place in case your vehicle breaks down.
Plus, you need to consider the kind of food you'll be selling. Are you going to sell burgers or Vietnamese food? Is there enough interest in your business to be sustainable and do you have any direct competition?
5. Build a Following
Social media is essential if you want to build up a following for your food truck. Since you'll be in a lot of different locations, you'll need some way to get the message out to your customers.
If you really want to be successful on social media, you need to have a good branding concept. For example, you should have a memorable and eye-catching logo.
Starting a Food Truck Isn't Easy, But It's Rewarding
Starting a food truck business isn't an easy career choice. You'll need to be highly motivated and committed if you want to be successful.
To maximize your chances of success, make sure you have a solid business plan right from the start. Of course, you'll also need to have some great recipes and passion for food.
Want some inspiration for cooking? Then check out our recipes page.
Information contained on this page is provided by an independent third-party content provider. Frankly and this Site make no warranties or representations in connection therewith. If you are affiliated with this page and would like it removed please contact pressreleases@franklymedia.com