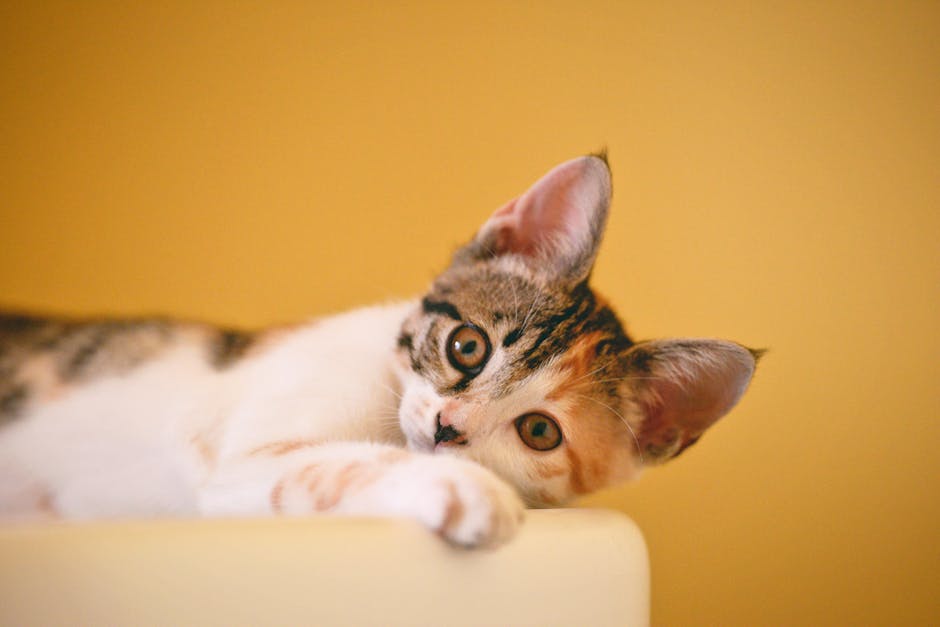 America is a nation of cat lovers.
Indeed, almost 43 million households around the country own one.
And they're better off for it! After all, people have welcomed domestic cats into their homes for thousands of years. Having a furry feline friend in the house will forever be a source of comfort and company.
Are you thinking of becoming the latest household to bring a cat into the family?
Well, you're in for a treat! However, as great as the experience will be, owning a cat comes with responsibilities too. For first time owners, knowing about certain cat essentials should help smooth the transition into having your brand new purring pal around.
Looking for some guidance to first-time cat ownership?
Keep reading for 15 essential items and tips to help you be the best cat owner possible.
Cat Supplies List: 15 Cat Necessities
Let's start with the essential supplies you'll need to own a cat. Here are 15 cat essentials to purchase as soon as possible.
1. Cat Collar
Every household cat needs a collar!
First and foremost, they provide a means of securing an ID tag (more on these next). However, they also help you hold onto the cat whenever you need them to stay in one place (like at the vets).
Likewise, purchasing an anti-flea collar will keep those pesky bugs at bay in the warmer weather.
If possible, think about getting a breakaway collar. These are specially designed to keep the cat's neck safe if the collar gets caught on anything.
Finally, consider putting a small bell on the collar too. With a bell in place, you'll be alerted to the cat's presence whenever it's nearby. Moreover, so will its potential prey!
Helping birds and mice avoid an early demise means fewer little 'gifts' left for you at the bottom of the stairs.
2. ID Tags
The identification tag is an essential addition to the cat collar.
With the cat's name and your contact information, you stand a better chance of having the cat returned to you if it ever goes missing.
Don't want to lose your new pet? Get an ID tag made.
3. Cat Carrier
Every now and again you'll need to transport your cat.
You might be moving house, visiting a relative, or taking a trip to the vets. Inevitably, your cat won't want to go! Having a comfy carrier to put your furry friend in will make everyone's life that bit easier.
4. Litter Tray
Nature calls for all animals.
Keep your carpets clean and muck free by buying a litter tray for your cat. With a bit of training, it will become the cat's toilet, helping you keep things clean and odor-free in your home.
You can also find enclosed trays, which give everybody a bit more privacy!
5. Litter
A tray's no good by itself though.
Make sure you buy some quality cat litter to go inside it too. The litter is specially designed to clump together (to assist with cleaning) when used, and to remove nasty smells cats leave behind!
Together, the tray and litter are two of the most important purchases on this list.
6. Cat Food
A cat's gotta eat!
Alas, not all cat food is made equal. Different brands and recipes are formulated for specific breeds and ages. Further, the ingredients used aren't always of the same quality.
It's your job to find the type of food that's appropriate for your puss. Not sure what to buy? Speak with a vet for advice.
7. Bowls
Of course, you'll want something to put their food into as well.
A cat bowl will come in handy. These days, you can find spill-free bowls, which will keep the cat food away from your floors and surfaces.
8. Water Fountain
Have you ever seen a cat drinking from a faucet?
It's the cutest thing in the world.
Strange as it seems (given the distaste most cats have for anything wet), certain cats (like Bengals) have a natural preference for drinking running water.
A cat water fountain addresses that desire! Buying them the best cat water fountain possible is sure to keep them happy.
9. Grooming Tools
Cats love (and need) to be groomed.
Make sure you have all the equipment you'll need to keep up with their grooming requirements. Get your hands on some cat shampoo, a flea comb, special kitty nail clippers, and a brush as a minimum.
10. Scratching Post
Don't forget the scratching post either.
Cats instinctively want to scratch things. Having a designated post for the task will help save your precious furnishings, clothes, and bags from being savaged.
It'll help to blunt their claws a bit too. Don't want a set of tiny daggers digging into your skin at cuddle time? Well, get a scratching post!
11. Bed
Cats tend to curl up anywhere comfortable for a nap.
For that reason, a designated cat bed is arguably less essential.
Nonetheless, having one in the house never hurts. After all, cats that sleep in their own bed don't leave their fur all over yours!
12. Toys and Playthings
Cats (and kittens in particular) are playful by nature.
Be sure to purchase a good selection of toys and games to keep them entertained. It doesn't need to be anything fancy! Sometimes, a simple roll of string is all it takes for a fun afternoon with your kitty.
13. Cleaning Products
You'll love having a cat in the house.
And your cat will love you back.
However, the feline way of showing that affection isn't always pleasant. Expect to wake up to all manner of small (and dead) animals left for you in the house!
Of course, until the litter tray becomes accepted, there's always the potential for new cats to leave little puddles and piles around the place too.
Having a full assortment of cleaning products will help you handle anything that comes your way.
14. Pet Insurance
Insurance is another essential component of responsible pet ownership.
It's also the best way of protecting your bank balance if your cat falls ill or has an accident. Alas, vet costs aren't cheap, and accidents are unfortunately common.
You'll be grateful for the insurance if the worst is to happen.
15. A Vet Appointment
Finally, make sure you take your new cat to a vet!
You'll want to ensure your feline friend has the best treatment possible. Moreover, they'll need a set of immunizations to safeguard them from harm.
Book a vet appointment at your earliest convenience.
4 Tips for Successful Cat Ownership
Onto a selection of top tips for ensuring you and your cat are as happy as can be.
1. Ensure You Have Enough Time
Owning any pet is a serious commitment.
It requires time, effort and resources to look after them effectively and provide them with a loving home. Before bringing a cat into the house, then, ensure you're able to offer them everything they need.
Be aware that different breeds of cats have different needs! Anyone who knows they'll be busy should look to find one that demands less attention.
2. Keep Them Entertained!
As we stated above, all cats love to play.
Thankfully, most cats are independent too. They'll happily roam around and entertain themselves for large periods of the day. However, they also need love and attention from their owners!
Certain breeds are more active and intelligent by nature. These kitties, in particular, need extra stimulation in order to thrive.
Make the effort to play with your cat, to groom them and give them cuddles.
3. Clean Their Litter Tray Daily
Cats tend to be far cleaner and odor-free compared to their canine counterparts.
Nonetheless, their litter tray is sure to start smelling if you fail to clean it. Clear the tray and dirty litter from it on a daily basis. Then, once a week (or more, depending on need), give it a deep clean and lay down fresh litter.
4. Groom Them Regularly
Grooming has come up once or twice in this post already.
Yet it's worth re-emphasizing as an important part of responsible cat ownership. Regularly washing, brushing, and grooming your cat is the best way to keep them happy.
Grooming isn't just for the puss's benefit though! It'll help you out as well.
For example, most cats love to be brushed and combed. But doing so will also remove excess fur, stopping it from falling in your house.
FYI, there's more to clipping a cat's nails that you might think. Here's a guide to help you do it.
Time to Organize These Cat Essentials
Cats are one of the most popular pets in countries all over the world.
America alone boasts millions of proud cat owners!
It's no surprise, either. They're clean, cuddly, cute, and require less care than other animals, such as dogs. As great as they are, though, welcoming a cat into your home is a big step that comes with a host of responsibilities.
To ensure a smooth transition for everyone involved (including the cat!), new owners must be diligent in their household preparations.
Hopefully, the cat essentials and tips highlighted in this post will help you do exactly that.
Looking for more articles like this one? Search 'cats' on the website now!
Information contained on this page is provided by an independent third-party content provider. Frankly and this Site make no warranties or representations in connection therewith. If you are affiliated with this page and would like it removed please contact pressreleases@franklymedia.com