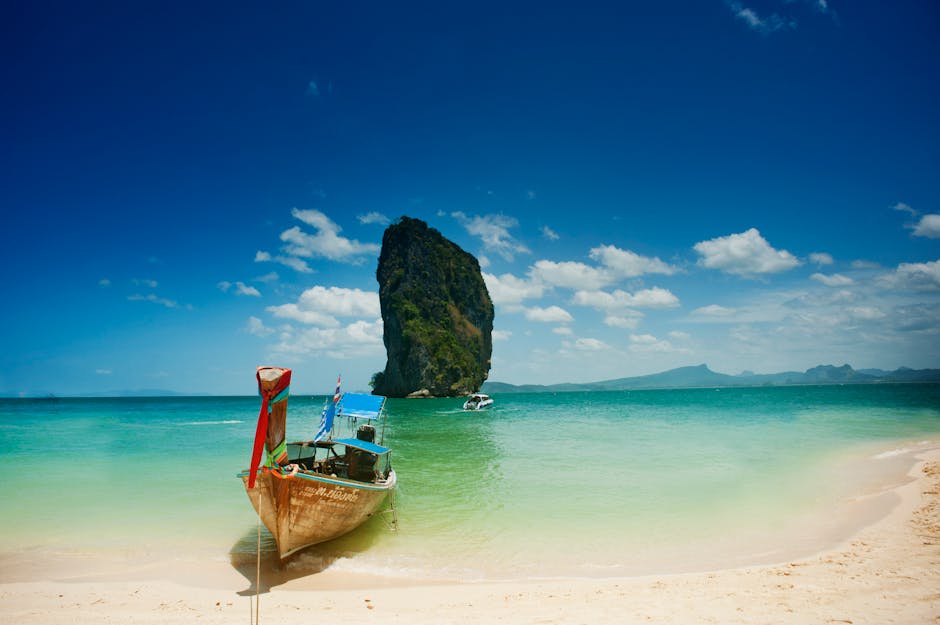 in 2017, 705 million vacation days went unused by American employees.
What a waste!
Are you trying to plan a vacation, but are overwhelmed by all the travel options?
Don't get shut down by decision-making anxiety! If you aren't sure how to decide where to go on vacation, keep reading.
What Are Your Pragmatic Considerations?
I know it's not a very romantic way to begin your destination search, but all of our lives are bounded by the practical circumstances of our lives.
Don't worry, there's no shortage of things to do and see around the world. No matter what your situation, there's a travel destination that will work for you!
Who Are You Traveling With?
If you're traveling with your spouse and three young children, you might choose a different location than if you're going on your honeymoon.
If you're going solo, the choice is all yours! That being said, you might want to leave more adventurous (read: potentially dangerous) locales for traveling with a buddy or two.
How Long Do You Have?
If you've only got four days off, this is not the time to fly half-way around the world. If you've got a month or two to travel, the world is your oyster.
What's Your Budget?
If money's no object, then this won't help narrow it down for you. For most of us, though, we're limited by what we can and can't afford to do.
Do yourself a favor and sit down and decide exactly how much you can afford to put towards your trip. This will help give you a better sense of what's realistically on the table.
What Do You Want?
Now that we've gotten those pesky practical matters out of the way, it's time for the fun stuff.
Doing a little soul searching will help you figure out great vacation ideas for you.
Why?
Why are you traveling? What do you want out of this experience?
Is your daily life hectic and stressful, and you just want to unwind drinking Mai Tai's on the beach? Or do you feel stuck in the rut of mundanity and you're looking for a lively, action-packed adventure?
Which Climate Types Do You Love (and Which Do You Hate?)
What's your ideal climate type? If you weren't constrained by any real-life factors, would you hop on the next flight to a tropical island?
Do you hate the heat and love the dry, quiet air of snow-covered scenery?
Figuring out your subjective feelings about climate is a great way to narrow down the list.
What Does Your Gut Say?
Sometimes we can overthink things.
Have you always wanted to go to Mongolia but you don't even know why? Will you feel incomplete until you've ridden a motorcycle across Europe?
Obviously, you don't want to be rash when making travel decisions, but you can also fall prey to being too rational, too. Take a minute and check out your instincts. Even if you don't find your exact destination, you'll probably find a lot of useful information!
Destination Anywhere: The Best Travel Options Specifically For You
Remember: this is supposed to be fun. Don't let making travel plans become so stressful that you lose the joy and excitement! Wherever you end up going, we all know at the end of the day that our experience is what we make it.
Did you love this article on weighing your travel options? Be sure to check out the rest of our blog for more awesome content!
Information contained on this page is provided by an independent third-party content provider. Frankly and this Site make no warranties or representations in connection therewith. If you are affiliated with this page and would like it removed please contact pressreleases@franklymedia.com