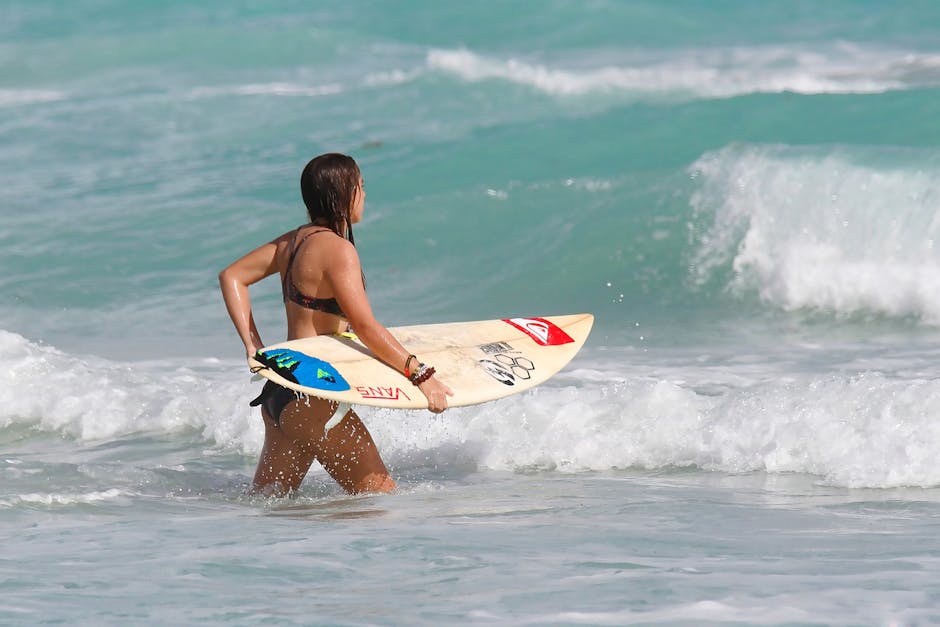 Right now, 100 million people in the United States alone are planning to take a vacation in the next year. If you're one of them, you're probably making a list of all the activities you will do once you get there as we speak.
Well, if your destination is near a body of water, whether that be an ocean, a lake, or a river, you've come to the right place! We've compiled a list of the ten best aquatic sports activities to make your next vacation the best one yet.
From the biggest adrenaline junkies to the most timid of adventurers, there's something for everyone on the water.
Now then, let's get started!
1. Snorkeling
Snorkeling is one of the friendliest sports on this list for beginners. It's the perfect activity for those who are searching for adventure without the adrenaline rush. There is very little equipment involved, and virtually no training required.
As long as you can swim, you simply slip on some flippers and a mask, and you're ready to go!
2. Scuba Diving
Scuba diving is a little like extreme snorkeling. It requires quite a bit more equipment and a touch more bravery, as you are generally much deeper underwater. But if you can brave the deep, scuba diving offers a unique opportunity to explore the ocean in ways you would never be able to otherwise.
3. Fishing
You may think of fishing as a relaxing, slow-paced pastime, but that isn't always the case. Fishing, especially fly and deep-sea fishing can be pretty extreme! And it's this wide variety of options that makes fishing a great choice for both thrill-seekers and those looking for some relaxation.
4. Kayaking
If you want to take your fishing up a notch, try fishing on a kayak! You can rent a kayak when you're first starting out, and if you fall in love, do a little research on the best fishing kayak for you and buy one for yourself!
Or, if fishing isn't your thing, you can always just paddle around for fun. Whether it be riding the waves in the ocean or taking it easy on a river or lake, kayaking is an enjoyable water sport for anyone.
5. Rafting
There's nothing quite like rafting. It generally involves sitting on a large raft with several other people, paddling down a raging river. Unless you and your crew are experienced rafters, you will need to hire a guide and rent the equipment, but the thrill is well worth it!
Depending on where you are, rafting tours are available in a variety of thrill levels. So you and your children can go on a tame trip down the river one day, and the next, your friends or spouse can go with you on a wild ride through the rapids.
6. Sailing
Sailing is another water sport that may require the hiring of a guide, assuming you aren't a sailing aficionado. But sailing can be a ton of fun, and a great learning experience, as it requires a level of skill to get the boat moving.
Sailing can be enjoyed at any age, and can be done relatively cheaply, as sailboats are wind-powered! No fuel necessary; unless you choose to bring along some snacks for the trip, of course.
7. Wakeboarding
If you love surfing but are vacationing near a lake or river instead of the ocean, try wakeboarding! You will need to have or rent a boat, but past that, all you need is the board and a tether to hold onto as you fly along in the boat's wake.
8. Kite Surfing
What if you love the idea of wakeboarding, but don't love the thought of being pulled behind a boat? Kite surfing is your answer! Like sailing, kite surfing is a green activity, as the momentum of your board is completely powered by the wind.
Kite surfing can actually be done on water, land, or even snow, but is most often done on the ocean. The ocean breeze offers greater potential for speed and even height.
Yes, you read that right! With the power of the wind behind you, you can catch air as you glide over the water if you so choose.
9. Cliff Diving
If you're a true daredevil at heart, cliff diving is the perfect activity for you! Get that spike of adrenaline you crave as you free fall toward the water dozens of feet below. Absolutely no training or equipment required; only a brave heart and a desire for a thrill.
10. Jet Skiing
Imagine yourself speeding across the water on an aquatic motorcycle. The wind in your hair, the waves rolling behind you. If that sounds like your cup of tea, jet skiing is the water sport for you!
Have the Best Vacation of Your Life with One of These Aquatic Sports!
Well, there you have it! Now that your mind is racing with all the fun you will have on the water on your upcoming vacation, all that's left is to choose which of these aquatic sports is the best fit for you.
If you're looking for a laid back holiday, snorkeling and kayaking are great options to add to your list. But if you need an extra boost of excitement, scuba diving or rafting could become your new favorite pastime. For the ultimate adrenaline seekers, cliff diving and jet skiing are can't miss adventures.
Looking for more ideas for your next vacation? Check out our blog!
Information contained on this page is provided by an independent third-party content provider. Frankly and this Site make no warranties or representations in connection therewith. If you are affiliated with this page and would like it removed please contact pressreleases@franklymedia.com