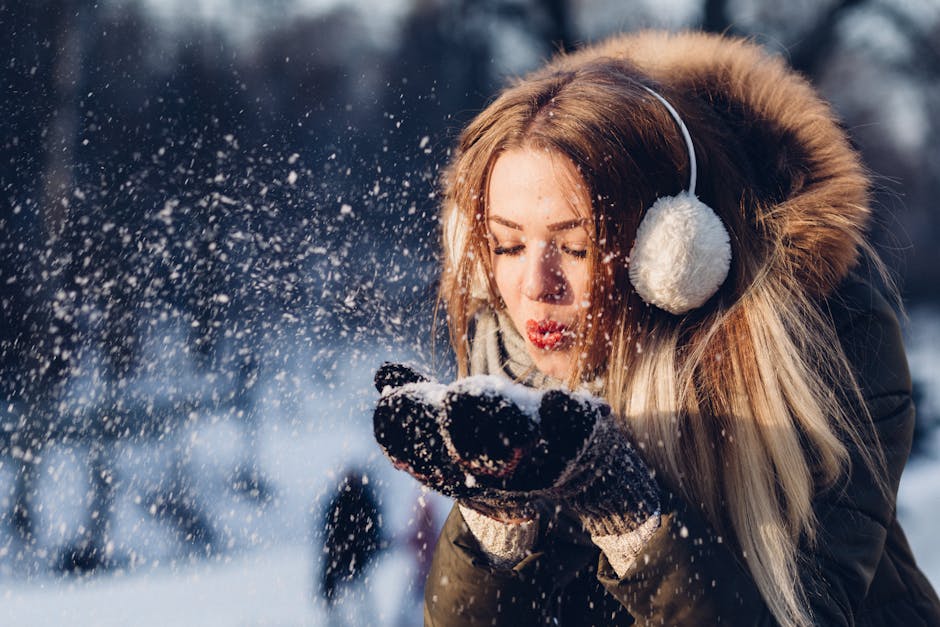 Colder days bring snow, harsh winds, and crisp temperatures. However, the cold months of winter don't mean that you have to give up your fashion sense. Although it might seem like throwing on a pair of bagging sweats is your only answer, there's still some hope.
There are several ways that you can incorporate your fashion sense into your winter wardrobe. Outdoor fashion for winter does exist, it just takes a bit more time to put together than when dressing for the warmer months. It might hurt your fashion heart to do so, but it's time to put away your summer and fall clothing items and focus on your winter accessories.
Outdoor fashion has begun to sweep the country and runways all around the world, and for a good reason. For the latest and greatest outdoor winter trends, continue reading below. Here's what you need to know!
1. Slide Into Your Puffy Jacket
What better way to stay warm than sliding into a puffy jacket? Now you can do so while staying trendy. A shiny puffer jacket with or without a hood is a great choice for your winter wardrobe.
Place this jacket over a warm sweater of your liking and a pair of warm puffy pants as well. You can find puffer jackets in just about any color, which makes forming your outfit a breeze! If you can find one with a shiny vinyl coating on it, you won't have to worry too much about finding ways to spruce it up.
2. Grab Your Sperry Duck Boots
Let's talk about those embarrassing winter moments that we'd normally like to pretend never happened, but they do! Winter months mean snow and falling snow means things are about to get a bit slippery. When the ground is wet outside, it then gets tracked inside as well.
Now, it's slippery everywhere! If you live in an area that gets a good amount of snowfall, then you've most likely had a few slips and falls here and there. Can you say embarrassing?
That's why you need your own pair of Sperry Duck Boots. These boots are stylish and go with just about anything you decide to match them with. And to top it off, they're water and slip-resistant!
3. Get Cozy with Your Velvet Blazer
If you've had trouble in the past putting together the perfect winter outfit, then you might have noticed that warm doesn't always mean cozy. Some winter items are great at keeping you warm but can make you feel a bit uncomfortable or even itchy at times. To avoid this issue while keeping warm, try a cozy velvet blazer.
Pair your velvet blazer with jeans and a cute pair of heels for when the days aren't as chilly. When it starts to get a bit cooler, you can layer another jacket on top of it. The velvet material keeps you feeling warm and cozy no matter what you layer on top of it!
4. Keep Chills Out with Your Parka
What would a complete outdoor winter outfit collection be without a good parka? Choose a parka that makes a statement by displaying a striped pattern with a wool trim. You can find comfy parkas in all different styles, so be sure to choose one that's unique and shows your style.
Complete the look with a pair of skinny trousers of a color that matches the parka's accents. Then, put on a black wool turtle neck to wear underneath the parka. To tie everything together, a warm pair of black gloves and faux fur-trimmed boots are the way to go!
5. Stay Warm with Your Neon Turtle Neck
Turtle necks may have gotten some heat in the past, but the look is back! When choosing the perfect turtle neck to wear, don't become lost in a boring or basic style. Instead, bring light to your turtle-neck style by choosing a neon-colored one.
It's time that the turtle neck is no longer used as an undershirt that's hidden but as a statement piece. Stand out in the crowd by rocking a neon green turtle neck or neon pink one. Turtle necks have made their way back into the spotlight thanks to a few runways.
Take this as an opportunity to keep your neck toasty while remaining fabulous!
6. Warm Your Ears with Your Knitted Hat
Styling your body with winter clothing is sometimes overwhelming, but we can't forget to keep our ears warm as well. To do so, consider wearing a knitted hat. Knitted hats and beanies go great with several different winter styles.
They come in all sorts of colors and patterns as well, making it easy to mix and match. For an evening out on the town, consider a black turtle neck, a cute pair of black boots, a black knitted hat, and a long coat with a fun pattern to bring in some spunk.
The look is easy to form and easy to play with as well, so don't hesitate to try and mix things up as well.
Look Trendy and Stay Warm with These Outdoor Fashion Tips for the Winter!
Staying warm during the cold winter months doesn't mean forcing yourself to give up your cool fashion sense. You can now look trendy while keeping warm and cozy with these outdoor fashion tips for the winter! Keep these tips and ideas in mind when putting together your next OOTD (outfit of the day)!
If you found this post to be helpful, then you'll enjoy some of our others as well. Be sure to browse around and check back with us regularly for more!
Information contained on this page is provided by an independent third-party content provider. Frankly and this Site make no warranties or representations in connection therewith. If you are affiliated with this page and would like it removed please contact pressreleases@franklymedia.com