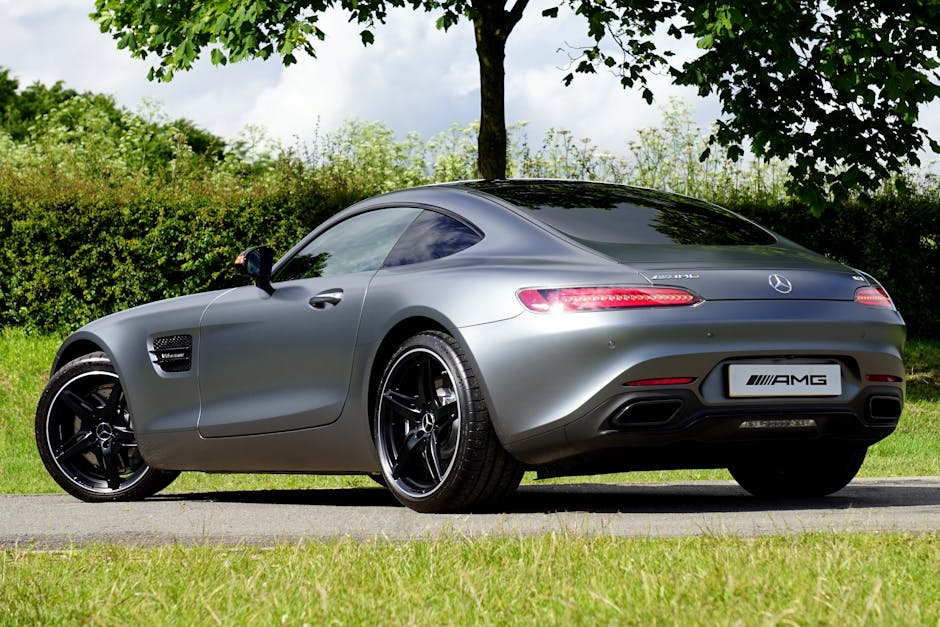 Are you preparing to sell your car sometime soon? There are a few steps you can take to make the process go as smoothly as possible.
You can start by making any repairs that need to be made. You're not going to be able to sell a car with a clear conscience if you know that there is a serious issue with it.
You can also clean both the inside and outside of your car. This will make it more presentable to buyers.
And maybe most importantly, you can locate the necessary paperwork for selling a car. There are a handful of different pieces of paper that you're going to need to complete the sale.
By keeping the right documents close at hand, you can make selling a car a more stress-free experience. Here is the paperwork you'll need to sell your car.
Vehicle History Report
When you first think, "I'm going to sell my car," one of the first things you should do is obtain a vehicle history report. This report will provide an overview of any accidents that your car has been in.
It'll make buyers more comfortable with the idea of purchasing your car since they'll know everything there is to know about its past. It'll also prevent you from unknowingly selling a car that was involved in accidents that you may not have known about when you bought it.
A vehicle history report will cost you a little bit of money. But it'll be well worth the extra expense when you see the peace of mind it provides for both you and whoever ends up buying your car.
Title
The most necessary piece of paperwork for selling a car is the title for it. Without a title, you're going to have a tough time getting rid of your car.
The title for your car proves that you're the owner of it. It also proves that there aren't any liens on your car that could come back to bite someone who buys it in the butt.
You should have your title in hand when you're selling a car to show buyers that you're serious. You'll have to sign the back of your title in order to transfer ownership of your car over to them.
In the event that you've lost the title for your car, you should take a trip down to your local DMV to see what you'll need to do to get a new one. It'll take some work on your part to get it, but it's going to be impossible to sell your car without the title for it.
Bill of Sale
Before you allow someone to drive off in your car after selling it to them, you should create what is called a bill of sale for the transaction. A bill of sale should include all the pertinent information related to the sale of your car.
In some states, a bill of sale is required whenever a car is sold as part of a private sale. But even if your state doesn't insist on car buyers and sellers creating a bill of sale, you should still consider creating one and keeping it in your own personal records.
Release Of Liability
Let's say that you sell your car to a buyer and, while the buyer is driving to the DMV to register the car in their name a few days later, they get into an accident. Not your problem, right?
Eh, it depends. Even though you sold your car to the buyer, it might still technically be in your name. This can create some confusion when it comes to filing an insurance claim on the car.
To avoid potential problems, you should reach out to your local DMV and see if you need to fill out a release of liability form. This form will provide you with the protection you need just in case the person who buys your car gets into an accident in it.
Service Records
Over time, you've spent hundreds, if not thousands, of dollars servicing your car. From routine oil changes and tire rotations to more advanced repair jobs, you've invested a lot of time and money into your car.
Your service records are what you can use to prove it. You should be able to provide them to a buyer so that they know what you've done to maintain your car and what they can expect to have to do to it.
It's a good idea for all car owners to keep track of what they do to their vehicles and when they do it. It'll make it possible for them to provide service records when selling their car.
Owner's Manual
Every car comes with an owner's manual. This owner's manual provides everything a person could ever want to know about a car.
From how often certain parts of a car need to be serviced to how to perform specific repair jobs, people can learn so much about a car from its owner's manual. It's why it's important for you to include your car's owner's manual when you sell it.
If you don't have the owner's manual anymore, you can order one online or, at the very least, show a seller where they can get it. It'll ensure that they know how to take good care of the car once they take ownership of it.
Put Together the Proper Paperwork for Selling a Car
As you can see, you need to provide a buyer with more than just a car when you sell a car to them. There is also a lot of paperwork that you'll need to give to them along with the car.
Put together the necessary paperwork for selling a car ahead of time so that you don't run into any delays when you're working with a buyer. Place it into a folder so that you can hand it right to them when they agree to buy your car.
Want more tips that will help you sell a car? Read the articles on our blog for additional information on staging a successful car sale.
Information contained on this page is provided by an independent third-party content provider. Frankly and this Site make no warranties or representations in connection therewith. If you are affiliated with this page and would like it removed please contact pressreleases@franklymedia.com