By Javier Simon, CEPF®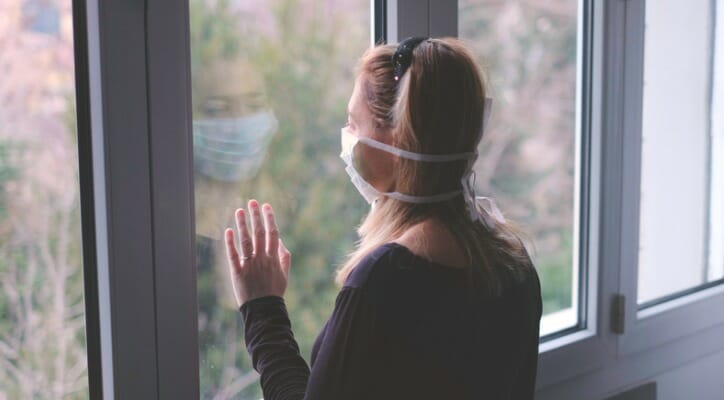 If you're financially affected by the Coronavirus, you may be able to suspend your mortgage or rent payments for up to 180 days without penalty. You may also qualify for foreclosure and eviction protection during this time. The relief comes in the form of federal, state and private sector programs designed to help those suffering the economic fallout of COVID-19. We'll explain how to qualify and keep you updated on the latest stimulus efforts during the impending recession. You can also work with a financial advisor to manage your mortgage and financial plans.
Stimulus Package Mortgage Relief
In response to the financial meltdown sparked by the coronavirus pandemic, the Senate passed a historic $2 trillion stimulus package. The Coronavirus Aid, Relief, and Economic Security Act (CARES) Act included several provisions protecting homeowners and renters.
As the bill stands now, it states that anyone with a federally-backed mortgage who has been financially affected by the coronavirus can be provided forbearance for up to 60 days. And it can be extended to four 30-day time periods. That means you may be able to get forbearance for up to 180 days.
In this case, forbearance is a time when you can suspend your monthly payments on federally-backed mortgages. The bill also prohibits loan servicers or lenders from charging additional interest, fees or other penalties during forbearance. These rules cover property ranging from single-family homes to fourplexes.
Moreover, lenders of mortgages backed by federal agencies, Fannie Mae and Freddie Mac are prohibited from launching foreclosures for a 60-day period as of March 18.
Common federally-backed loans include the following:
But don't contact government agencies directly. While the government backs these mortgages, they're provided to consumers by federally-approved lenders. You have to contact your loan servicer or lender directly and request forbearance. And due to the circumstances, you may simply need to state that you've been financially affected by the COVID-19 outbreak.
Those who own multi family homes with federally-backed mortgages can request forbearance of up to 30-days with the option of two 30-day-period extensions. However, they're more likely to secure it if they were in good standing with the lendner as of February 1, but now face financial hardship.
The bill also provides indirect relief to some renters. If a landlord owns a property through a federally-backed mortgage, that person isn't allowed to evict tenants solely for their failure to pay rent for a 120-day period. These landlords are also prohibited from charging penalties to such tenants for failing to pay rent.
Mortgage giants Fannie Mae and Freddie Mac back some multi-family home mortgages. They're overseen by the Federal Housing Finance Agency (FHFA).
Fannie Mae and Freddie Mac
Through mortgage industry giants Fannie Mae and Freddie Mac, the federal government is extending mortgage forbearance to homeowners affected by the coronavirus. These two agencies back about half of mortgages issued in the U.S. Check with your loan servicer (the company you send mortgage payments to) to see if you qualify.
In this case, forbearance means you can temporarily reduce or pause your monthly payments for up to a year. Interest will accrue during this time frame. But you'd get the following benefits:
Zero late fees
No delinquency reports sent to the credit bureaus
No foreclosure or legal proceedings
Mortgage forbearance isn't automatic, however. You need to contact your loan servicer to request forbearance. Due to the severity of the situation, you may just need to tell your loan servicer you've been economically affected by the coronavirus.
Visit the website of the The Federal Housing Finance Agency (FHFA) for the latest updats.
Federal Housing Administration
On March 18, 2020, President Donald Trump ordered 60-day the suspension of evictions and foreclosures on single-family homes covered by mortgages insured by the Federal Housing Administration (FHA).
So if you're having trouble paying off an FHA loan due to financial hardship linked to the coronavirus, contact your loan servicer immediately. You may get forbearance. Keep in mind that the Trump's executive order also suspends foreclosures currently in progress.
Veterans Affairs (VA) Mortgage Relief
The Department of Veterans Affairs (VA) is urging approved lenders to ease the financial burden on borrowers affected by the COVID-19 pandemic. The VA is asking these lenders to do the following:
Reduce or eliminate late fees
Terminate reporting delinquent loans to the credit bureaus
Take all action to prevent foreclosures
Some of the larger mortgage lenders working with the VA have already rolled out some relief efforts. If you have a VA loan or similar mortgage, contact your lender directly to discuss your options.
Banks Easing Mortgage Rules Amid Coronavirus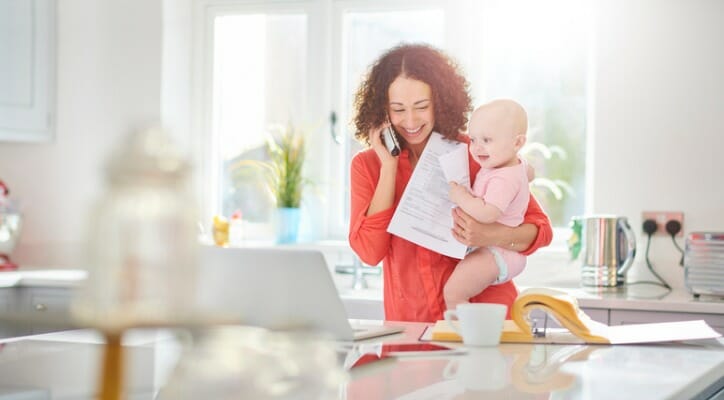 Several banks and other mortgage lenders are taking their own relief efforts to help borrowers financially hit by COVID-19. We briefly describe some of these efforts below.
Ally Bank
Ally Bank is allowing mortgage borrowers to suspend payments for up to 120 days. Interest will accrue, but the bank won't charge late fees.
Bank of America
Bank of America announced it will temporarily suspend mortgage payments for eligible borrowers. Contact the bank for specific details.
Quicken Loans
Quicken Loans is offering temporary forbearance to qualifying borrowers. Those with conventional loans won't have their credit scores impacted during the forbearance period.
States Launch Mortgage Relief Programs
New York
On March 19, 2020, New York Gov. Andrew Cuomo announced the state will suspend mortgage payments for up to 90 days for eligible homeowners, including those who lost jobs because of the coronavirus.
California
The California governor is allowing cities and counties to temporarily cease evictions of homeowners and renters affected by the coronavirus.
Indiana
No evictions or foreclosure proceedings are allowed during the Indiana state of emergency, which is set to end April 5, 2020. The state extended these rules for an additional 30 days.
Kansas
Kansas is prohibiting foreclosures and evictions up until at least May 1, 2020.
Kentucky
Kentucky has prohibited evictions up until April 10, 2020. This rule doesn't apply to cases already sent to the Sheriff's office.
Delaware
All tenant and landlord proceedings in the state of Delaware are prohibited until after May 1, 2020.
North Carolina
As of March 16, 2020, North Carolina suspended eviction and foreclosure hearings for 30 days.
Virginia
Virginia is pushing lenders to extend hardship forbearances while protecting consumers from credit reporting.
Louisiana
Louisiana has suspended foreclosures and evictions
Pennsylvania
Pennsylvania has prohibited evictions and foreclosures until April 3, 2020.
New Hampshire
New Hampshire has terminated foreclosures and evictions indefinitely.
New Jersey
Under its state of emergency, New Jersey has suspended foreclosures and evictions — a measure that will last no longer than two months.
Texas
The Lone Star state suspended foreclosures and evictions for COVID-19 affected residents under any program administered by The Texas Department of Housing and Community Affairs.
Most of these state rules would be reviewed and applied on a case-by-case basis. So check with your state housing department for the latest details.
Relief for Renters
While many states and counties have moved to temporary prohibit or limit evictions, there is no rent freeze policy at the federal level or state. However, a bill calling for a 90-day suspension of rent payments for those affected by the coronavirus was introduced in the New York State Senate on March 23, 2020.
Still, some renters may have indirect relief through Fannie Mae and Freddie Mac. Landlords who own multi-family homes purchased with mortgages backed by these organizations are being offered forbearance, on the condition they seize evictions for tenants who can't pay rent due to financial hardship caused by the coronavirus. You can learn more about this policy by visiting the official website of the FHFA.
What to Do After Receiving Mortgage Relief
If your lender approved temporary forbearance, keep in mind it's not loan forgiveness. Your mortgage doesn't disappear. In most cases, interest continues building on your loan balance. And when the forbearance lifts, you must work with your lender to devise a new payment plan that will keep you in good standing.
Beware of Mortgage Relief Scams
Times of crisis are open season for scammers. So beware phony mortgage relief programs. Never submit any personal information until you've verified with your lender the legitimacy of the entity contacting you.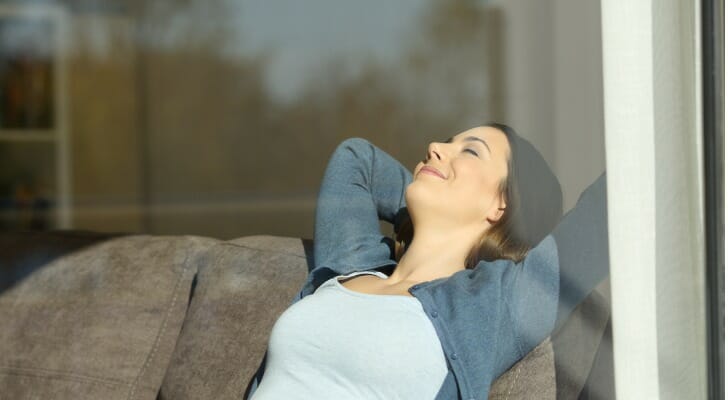 Tips on Finding a Mortgage Relief Program
Speak to your lender and do your research. States sponsor various mortgage relief programs and offer homeowners assistance throughout the year, not just in times of crisis.
Work with a financial advisor who can help you get all your finances in check.
Photo credit: ©iStock.com/LucaLorenzelli, ©iStock.com/sturti, ©iStock.com/Moussa81
The post Coronavirus Relief for Rent and Mortgage Payments appeared first on SmartAsset Blog.
Information contained on this page is provided by an independent third-party content provider. Frankly and this Site make no warranties or representations in connection therewith. If you are affiliated with this page and would like it removed please contact pressreleases@franklymedia.com