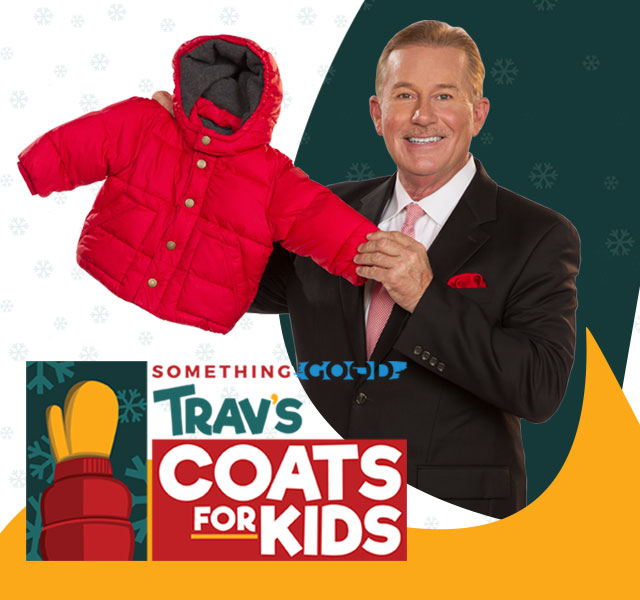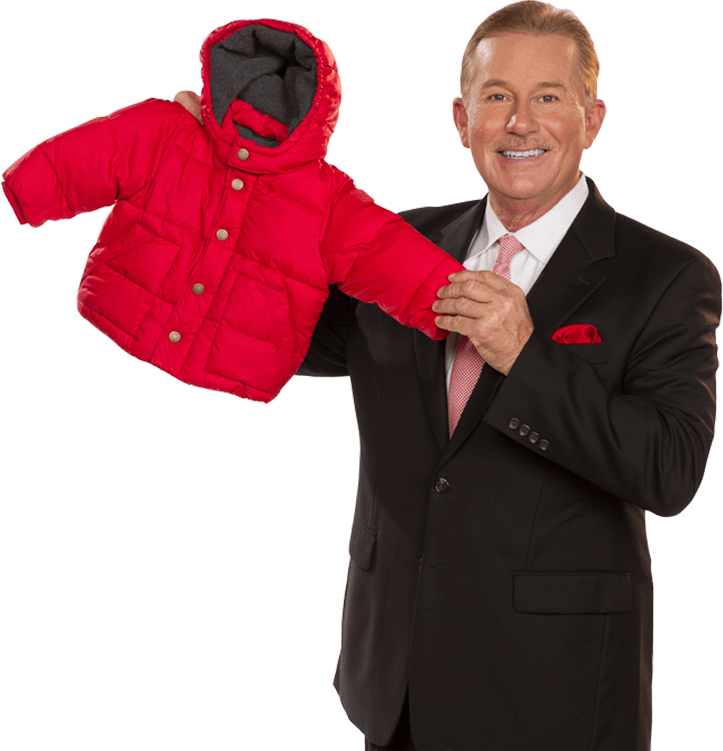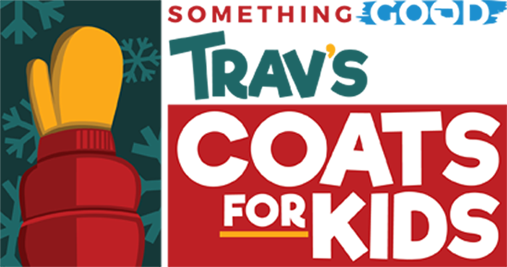 Donate new or gently used coats and help Oklahomans
stay warm this winter.
Coats for Kids
Thousands of Oklahomans go through our cold winters without a warm coat. Please help by donating new or gently used coats to Trav's Coats for Kids. Take children's or adult-sized coats to any Yale Cleaners location. They will clean and mend the coats and Catholic Charities will distribute them to those in need.
Volunteer
If you would like to get involved with Trav's Coats for Kids, you can volunteer with distribution. Click HERE to sign up or for more information!
Start A Coat Drive
Planning your own coat drive? Thank you for teaming up with News On 6 and Trav's Coats for Kids to help keep Oklahomans warm this winter!
Email the details and dates of your coat drive or event to coatsforkids@griffin.news
Download and print the Trav's Coats for Kids poster to help promote your event
Post information and photos on the News On 6 Facebook page!
After the coat drive ends, email us again and tell us how many coats you collected! Include the name and phone number of a contact person.
Drop off the coats you collected at any Yale Cleaners location listed below.
*We regret that news coverage cannot be promised, but all coat drives will be considered!
Thank you for your generosity!
Receiving A Coat - NEW LOCATION!
If you need a coat, visit the NEW Trav's Coats for Kids Distribution Center at 2616 E. 11th St. just west of The Campbell Hotel and The University of Tulsa. The distribution center is operated by Catholic Charities.
Health and safety guidelines will be in place: Masks must be worn at all times. Please do not enter if you are not feeling well or have a fever, cough or other symptoms of COVID-19. Social distancing will be in place. A limited amount of people will be allowed in the building at one time. Please be patient.
Coat Distribution Center Hours
November 17 – January 14

Tuesdays & Thursdays: 9 a.m. – 2 p.m.
Saturdays: 9 A.M - 12 P.M
DId You KNOW?
Did you know we typically see a low of 30° in December?
Yale Cleaners Locations
Tulsa

3840 S. Peoria Ave.
3338 E. 41st St.
4932 E. 91st St.
6911 E. 71st St.
4117 S. 109th Ave.
9929 S. Mingo Rd.
7310 S. Garnett.
Owasso

12801 E. 86th St. N.
Broken Arrow

2204 S. Aspen
4221 West Albany
4850 E. Kenosha
MON - FRI:

7 a.m. - 7 p.m.
Saturday:

8 a.m. - 5 p.m.