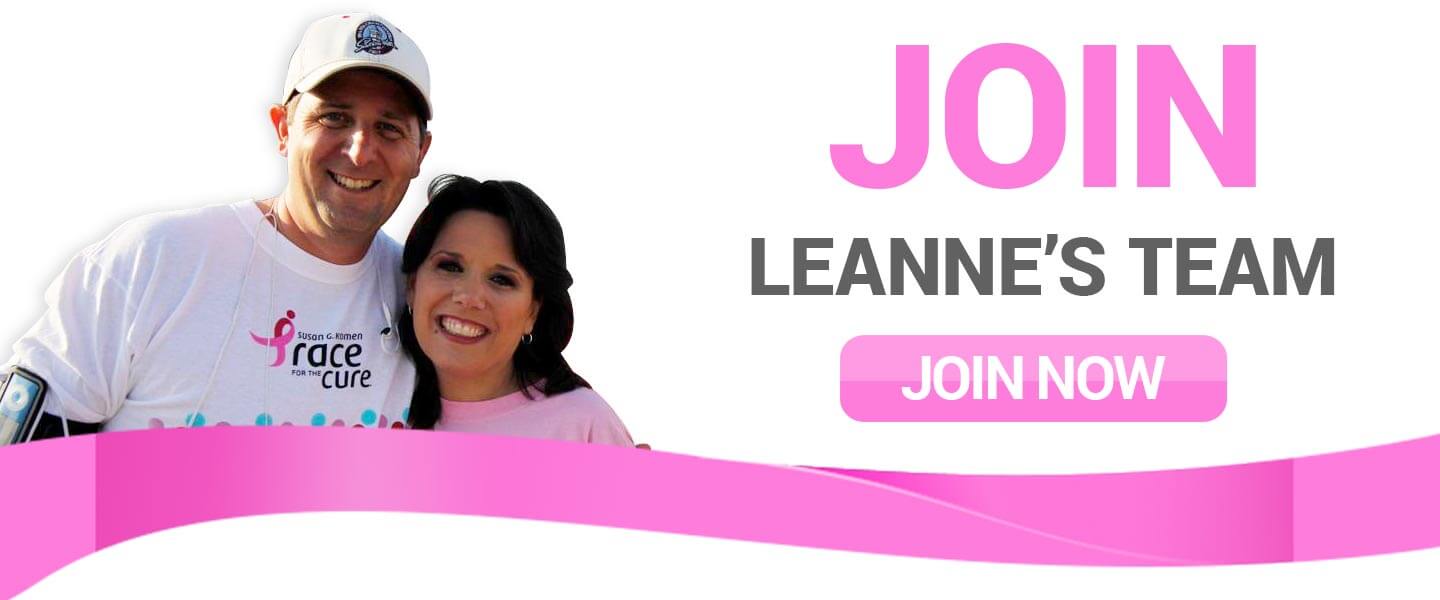 2021 Komen Tulsa Race for the Cure
Mark your calendars for Saturday, September 25 for this year's Komen Tulsa Race for the Cure at River Spirit Casino Resort!

As a breast cancer survivor, I'd like to invite you to register for the Komen Tulsa Race for the Cure with the knowledge that you can help end breast cancer forever. When you register, if you don't already have a team, please sign up to join LeAnne's Team.
Whether you are a survivor, a family member or someone who just wants to help, each person walking or running in the Susan G. Komen Race for the Cure takes us one step closer to fulfilling our promise to save lives and end breast cancer. By empowering people, ensuring quality care for all and energizing science to find a cure, you can turn the dream of a world without breast cancer into reality one step at a time. What will YOU promise?