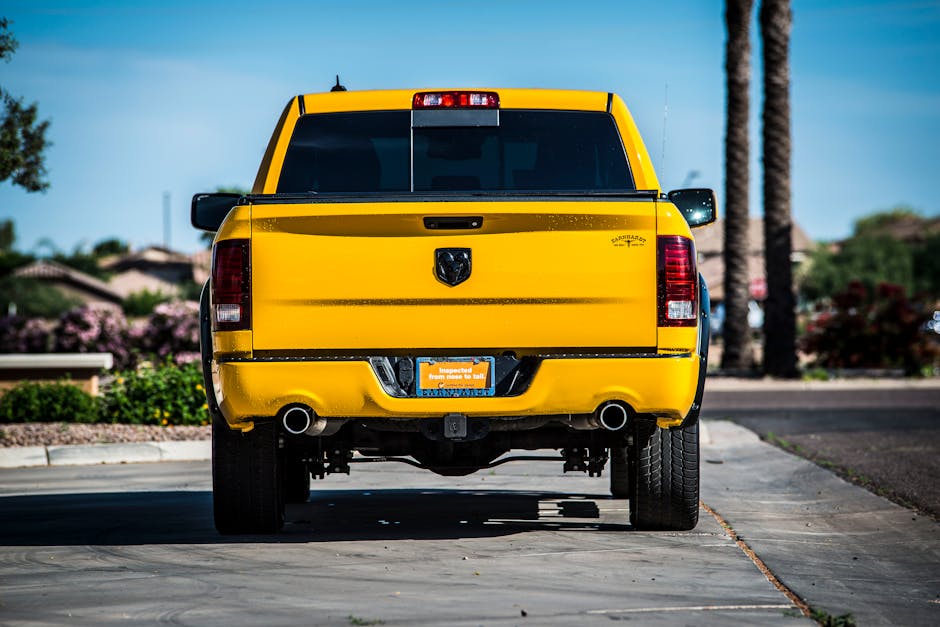 On average, people are paying almost $50,000 these days for full-size pickup trucks. That's almost 50% more than they were paying for the same trucks a decade ago.
Some people are paying a whole lot more than that, too. If you opt to purchase a pickup truck with all the bells and whistles, it's not uncommon to spend upwards of $75,000 or even $100,000 for a new truck.
With this in mind, many people are wary about buying truck bed liners to go along with their new pickup trucks. They've already spent so much money on their trucks that the thought of spending even more money on bed liners is too much to take.
But you shouldn't skimp when it comes to buying truck bed liners. They're a great investment for anyone who plans on purchasing a pickup truck.
Here is why you need one.
Keeps the Bed of Your Pickup Truck in Pristine Condition
A lot of people obviously buy pickup trucks so that they can carry stuff around in the back of them. Whether you're purchasing one for your construction company or buying one so that you can complete home improvement projects, you're going to haul stuff around in your truck all the time.
This can, unfortunately, do some damage to pickup trucks if their owners don't have truck bed liners. If your bed isn't protected, it won't be long before you start to see scratches, gouges, and other imperfections on the surface of your truck bed.
If your pickup truck is on the older side, you might not care too much about the way that your bed looks. But if you're still making payments on a newer pickup truck, the last thing you want to do is bang it up and make it look bad.
You can keep your truck looking its best at all times by buying one of the many truck bed liners on the market today. You'll take more pride in your truck when it doesn't have a bunch of blemishes located in its bed.
Prevents Rust From Taking a Toll on Your Pickup Truck's Bed
The scratches, gouges, and other imperfections that you'll find in the bed of your pickup truck when you don't use a liner will do more than hurt your pickup truck's appearance. They can also cause your pickup truck to start to rust over time.
The good news is that rust isn't going to set in overnight. It takes rust months and even years in most cases to rear its ugly head.
But when you fail to put down a layer of protection between the things you carry around in your truck and your truck bed, it's not uncommon for rust to show up at some point. The paint in your truck bed will gradually chip away and expose the metal that sits underneath, thus leading to rust forming.
Once your truck starts to rust, it's almost impossible to get it to stop. By putting truck bed liners down, you won't have to worry about finding yourself in this scenario.
Allows You to Use Your Pickup Truck to Its Full Potential
If you pay $50,000, $75,000, or $100,000 for a pickup truck, you don't want to have to stress out every time you haul something around in the back of it. You want to feel confident in your truck's ability to do it.
This isn't going to be the case if you don't have a truck bed liner in it. Every time you throw something into the back of your truck, you're going to be worried about what kind of damage it's going to be able to do.
This is no way to go about using a pickup truck! Put a bed liner into place so that you can put whatever you want into your truck and use it to its full potential.
Protects Items You Put Into the Back of Your Pickup Truck
When you're using a pickup truck to haul things around, you should think about more than just what those things might do to your bed if it doesn't have a liner on it. You should also think about what might happen to the things you're hauling when they come into contact with the rough surface of your bed.
Truck bed liners are designed to hold things in place when you stick them into the back of a pickup truck. They're also designed to provide things with a little bit of cushioning in the event that they fall over while you're driving.
As a pickup truck owner, you'll appreciate these benefits. You'll feel good about putting almost anything into the back of your pickup truck.
Keeps the Value of Your Pickup Truck as High as It Can Be
While pickup trucks can be very expensive, one of the great things about them is that they tend to depreciate less than other vehicles do. They often retain their value for a lot longer than regular passenger cars.
But your pickup truck isn't going to be as valuable as it can be if its bed isn't in decent shape. It's yet another reason why pickup truck owners need to consider putting truck bed liners into their trucks.
You can sell your pickup truck for more money down the line by investing in a bed liner today. It makes a bed liner well worth the extra expense.
Check Out the Truck Bed Liners Available for Your Pickup
Did you just purchase a new pickup truck? Before you start driving it around every day and using it to haul heavy items, take a look at some of the truck bed liners that are available for it.
You'll love the way that a new bed liner makes your truck look. You'll also love the way that your truck performs once you put a new bed liner into place. It'll allow you to make the most of your new investment.
Looking for other informative articles about pickup trucks? Browse through our blog to see what it has to offer for pickup truck owners.
Information contained on this page is provided by an independent third-party content provider. Frankly and this Site make no warranties or representations in connection therewith. If you are affiliated with this page and would like it removed please contact pressreleases@franklymedia.com