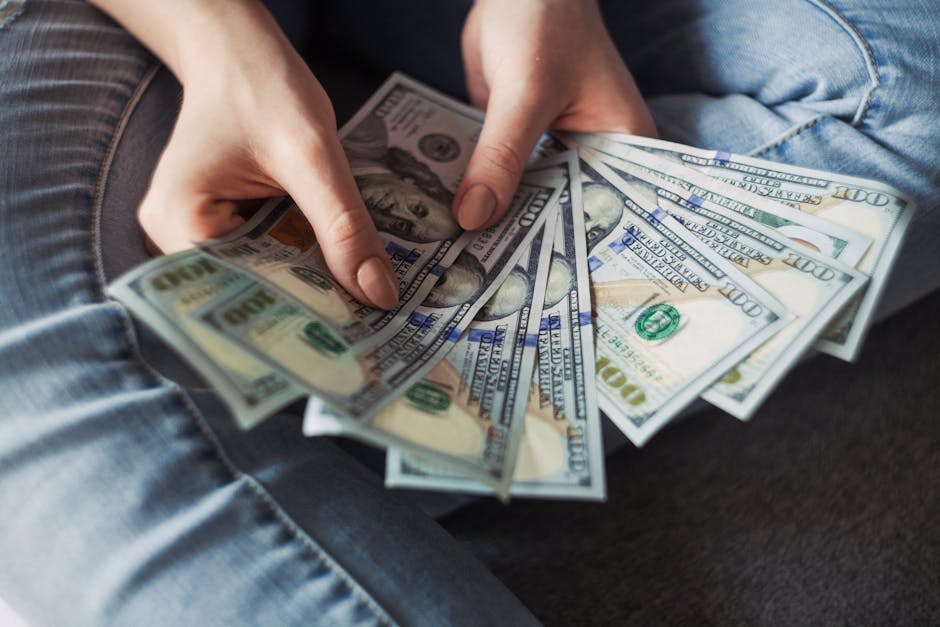 Borrowing money without having an income is possible.
Many people think it's impossible to borrow without proof of income because lenders want to know how much you're making. While a lender will be interested in your income, their main concern is your credit score.
There are several no income verification loans that exist that allow those without a job or income to borrow extra cash. However, you may have to face things like high interest and short repayment periods. Understanding what your options are and improving your credit score will enable you to get a decent loan without paying too much.
Keep on reading to learn how you can get a personal loan with no income verification!
Secured and Unsecured Personal Loans
Personal loans are some of the best loans to get if you can't prove your income because they come in various types. When you're trying to get a personal loan, you'll need to know the difference between a secured loan and an unsecured loan.
Secured
Secured loans are ones that provide the lender with collateral. Getting a secured personal loan with no income verification will be difficult because they typically require you to go through extra measures to ensure that you'll be able to pay them back.
Most people are familiar with secured loans because they have a mortgage or auto loan. In these cases, the lenders are using the houses and vehicles as collateral in case the borrowers don't make payments.
Unsecured
Unsecured personal loans are the ones you'll want to be going for because they don't provide the lender with collateral. The only downside to unsecured loans is that borrowers often have to pay high-interest rates.
Lenders put high-interest rates on unsecured loans because they aren't getting anything they can sell to get their money back. The high interest is put in place in a way to encourage borrowers to pay the loans back quickly.
Payday Loans
A payday loan is a type of unsecured personal loan that can be acquired at many credit institutions. These are highly accessible, as you can get them without verifying income or having a good credit score. However, they have some of the high-interest rates and are expected to be paid as quickly as possible.
The repayment period for a payday loan won't go past a month, as the lender will expect you to pay it back on your "payday." You also can't borrow as much money as you could from a traditional bank loan because of the short repayment period.
Line of Credit
Line of credit (LOC) is another type of loan that most people are familiar with. People typically get a line of credit by getting a credit card. The LOC acts as a borrowing limit, but you're able to continuously borrow.
If your LOC is $1,000, you can borrow up to $1,000. After maxing out, you won't be able to borrow again until you start making payments.
You can browse online for credit-building credit cards, as they often don't require a proof of income. These will have low LOCs as they're meant to start building your credit score. However, this can be one of the best options because you won't have to keep applying for new loans.
Guarantee You're Approved
Getting personal loans with no proof of income is possible providing that you do a few things to ensure that you're approved. You don't want to walk into the lender's office without anything and expect them to hand you the money.
You'll need to bring any documents relating to your financial history. Even if you don't have a current income, you should bring documents that show your past income and debts. Lenders want to know how much you're currently borrowing to determine if you'd be suitable for another loan.
You can also go as far as using something like a check stub template to make a paystub that shows your income. Pairing this along with bank statements and other receipts will increase the likelihood that you're approved.
Improve Credit Score If Possible
Anyone that's looking to get a no income verification loan will need to improve their credit score because lenders will be relying on it to determine your financial eligibility.
If you don't have an income but have a high credit score, lenders will be more confident in you paying back the loan than they would if your score is low and you don't have income.
Paying Off Debt
To start improving your score, you'll need to tackle any debt you have. The best way to do this is to start putting most of your money towards the debt with the highest interest. While doing this, continue making minimum payments on your other debts.
After paying off the debt with the highest interest, you can start focusing on the second one.
While doing this, you don't want to be borrowing money from other sources. If possible, wait until you have your debt paid off before you decide to borrow again.
Consider Getting a Personal Loan with No Income Verification
Anyone that's struggling to do something can get a personal loan with no income verification to help get themselves ahead. If you're in need of one, you can start looking at your local banks and credit institutions to see what options they offer.
We encourage you to start building your credit score before applying for a loan. This will allow you to get loans with better terms and you might even be able to borrow more.
Browse our articles to learn more about personal finance!
Information contained on this page is provided by an independent third-party content provider. Frankly and this Site make no warranties or representations in connection therewith. If you are affiliated with this page and would like it removed please contact pressreleases@franklymedia.com