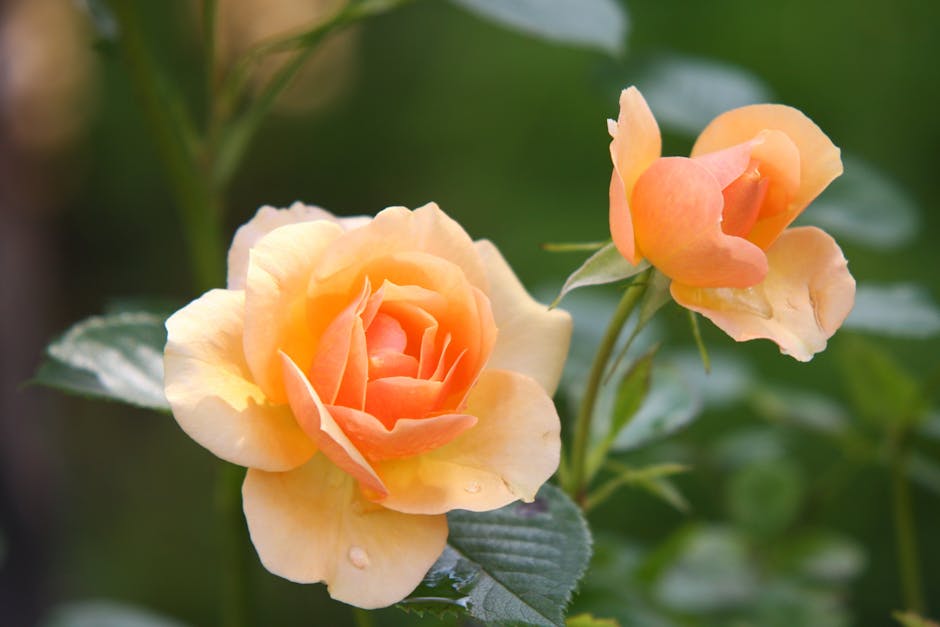 Every Valentine's Day, Americans spend a combined 1.9 billion dollars on flowers.
Flowers are a symbol that you care about your partner. But, is there anything more romantic than giving flowers you've grown yourself?
Even if you're a first-time gardener, there are flowers that you will be able to grow at home. In this article, we'll look at a few easy flowers to grow!
1. Sunflowers Brighten Up Your Garden
Who doesn't love the beautiful sunflower? These tall, yellow flowers are a joy to behold and will brighten up any space.
Better yet, they don't require much maintenance so even if you're a novice, they're simple to grow.
All they need is full sunlight and they will grow in most soils unless they're overwatered. You'll find that this flower blooms in summer and can cope in the heat or drought.
By planting this flower, you'll attract many birds and bees to your garden so keep your binoculars handy.
2. Morning Glories are Blue and Beautiful
Wake up and smell the morning glories. These flowers bloom in fall and will cover empty walls beautifully.
As well as blue, you can choose morning glories which are white, pink, purple, or even red.
Do not plant these flowers if you have small children who put anything they can find in their mouths. The seeds are toxic when eaten.
This is another flower that doesn't like to be overwatered. So, when there is a dry spell, head outside with your watering can, but not before! As well as the sunflower, morning glories need bright sunlight.
3. Pansies bloom in Winter in the Right Conditions
If you want a flower which doesn't shut up shop for half of the year, then pansies are a great choice for you.
These beautiful flowers will bloom during winter and spring so long as you live in a warmer climate.
They are easy to get your hands on as most garden centers will sell them. Unlike the previous two flowers, they aren't as needy for sunlight and can grow in some shade.
When these stunning flowers are blooming, they'll attract a myriad of butterflies to your garden so keep your eyes peeled!
4. Fuchsias Attract Hummingbirds
Are you hoping to attract bigger creatures than bees or butterflies? Then, you need to start planting fuchsias. Soon enough, many new birds will be in your garden!
These plants can grow up to eight feet tall and display gorgeous pinks and purple when they bloom.
Better yet, these plants don't like heat or drought. Therefore, they can be grown in colder climates. Choose a soil which is moist!
These flowers can live inside or out but make sure you look out for mites that will destroy them!
5. Daffodils are Yellow Beams of Sunshine
These flowers pop up in winter and spring to brighten up our lives during the darker months.
You can choose to plant them in flower beds and then watch them grow to up to 60 inches tall. They can cope with some shade or full sunlight.
Make sure the soil you choose is well-drained otherwise you will find that their roots will begin to rot.
It can take up to 20 weeks before your bulbs begin to grow and flourish. So, have some patience and it will be worth it!
6. Geraniums are Very Low Maintenance
Again, you need to make sure that you are choosing soil that is well-drained. Then, also plant your geraniums in a pot with holes to allow the water to drain.
If both of these issues are met, then you can choose to place your flowers in hanging baskets, on windowsills, or even in flower beds.
These plants need around six hours of sunlight per day in order to thrive and bloom.
Once they've bloomed, you will find that your flowers attract all sorts of creatures from insects to birds!
7. Lavender will Help You Fall Asleep
Do you struggle with insomnia? Then, a lavender plant could be your new best friend. This herb has proven time and time again to aid slumber.
It will grow up to 24 inches and has a beautiful purple color. However, it will only bloom in the summer months. Harvest the flowers to improve your sleep pattern.
Not only do humans benefit from lavender, but so do bees and butterflies who will come to buzz around your plant.
Make sure you water this plant thoroughly but irregularly to allow it to grow properly!
8. Bloodroot Looks like a Cartoon Flower
Ask a child to draw a flower and they will quickly come up with the bloodroot. This plant is native to the USA and Canada.
It has many uses, such as to induce vomiting and cure toothache! You may also use a bloodroot to cure a sore throat, fever, or poor circulation. Of course, ask your doctor before you start self-medicating!
To grow this pretty flower in your yard, you will need a shaded area and well-drained but moist soil. If you get this right, your flower will grow to be as tall as 8 inches.
9. Marigolds Just Keep on Flowering
These flowers are wonderful for those who want to see bright colors all year round. You will find that these flowers are very hard to kill. This makes them great for newbies!
You can choose from a range of different colors and heights too. Just make sure they are able to dry out once you water them and they will reach their full potential.
If you live in a home that attracts mosquitos, it's believed that marigold flowers will help ward off these nasty pests.
There are Hundreds of Easy Flowers to Grow
When you're looking for easy flowers to grow, choose those which you will love looking after and looking at. Find flowers that make your heart sing!
When Valentine's Day comes around next year, you'll be able to use a few cuttings to give to your loved one!
Have you enjoyed this article? Check out the rest of the website for similarly inspiring content.
Information contained on this page is provided by an independent third-party content provider. Frankly and this Site make no warranties or representations in connection therewith. If you are affiliated with this page and would like it removed please contact pressreleases@franklymedia.com