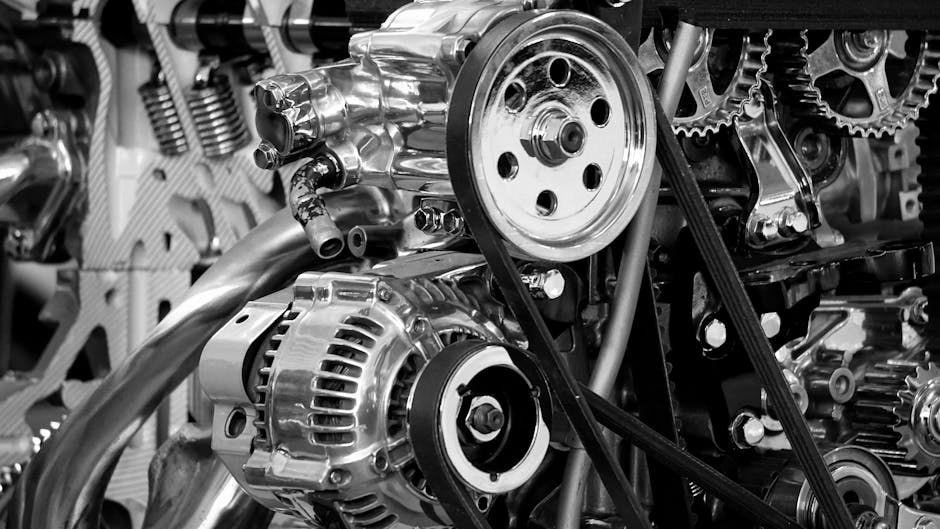 Performing an electric motor repair is a simple process.
Electric motors are used in both manufacturing equipment and vehicles because they don't have emissions, making them an environment-friendly alternative to gas motors.
Occasionally, an electric motor will undergo problems, as any electric device would. However, repairing an electric motor doesn't take long and you can take many measures to avoid having to repair it often.
Keep on reading to learn how to maintain and repair your electric motor to increase its longevity.
Lubricate the Bearings
One of the first things you'll need to do is lubricate the bearings within the motor. Bearings are responsible for making sure that the motor operates smoothly without grinding parts together. This allows them to last a long time and prevent the motor from wearing out.
You'll want to ensure that you don't over-lubricate them because then grease will start entering various parts of the motor. As grease starts filling the motor, it will overheat and eventually stop working.
Motors typically have certain lubricants provided by the manufacturers in which you should use. When you start lubricating it, cover the bearings and wait a while until you lubricate them again.
Deal with Bearing Failures
Bearing failures are one of the most common problems that people have with their motors. This usually happens when the bearings undergo unnecessary wear due to a lack of lubrication.
The first thing you'll want to do is to check the alignment of the motor. When the motor is misaligned, the rotation of the bearings can be off-balance, and this will put stress on one or two of the bearings.
Cleaning your motor will prevent things from entering and seeping deep into it. Occasionally, you should blow out the motor so that you can get rid of any moisture and contaminants that have entered.
If you hear any weird sounds coming from it, there's a good chance that something has entered it and is preventing the bearings from functioning. You can use a stethoscope to find out exactly which area the sound is coming from.
One common problem that many electric motors run into is when a phase converter starts making a grinding sound. If the noise happens to be coming from the phase converter instead of a bearing, you can quickly replace it with one of these converters.
The last thing you can do is check your oil rings if you have any. When there is a lot of play in the shaft, it usually means that a bearing is defective.
Check the Rotor and Stator
The rotor and stator are important parts of the motor as they're required for a motor to function. When it comes to electric motors, you'll need to ensure these are in good condition so that you don't run into future problems.
The best way to check these components is to use a feeler gauge. You'll be able to check the distance between the stator and rotor, allowing you to see if there's equal clearance.
When you check them, record the distances. If you ever find that the distances are different in the future, your bearing could be failing and will need to be replaced.
Inspect the Motor Mount
Your motor mount is what holds your motor in place. If your electric motor is secured by a faulty motor mount, it can suffer from internal damage, which could harm the rest of your vehicle.
Start by checking the bolts that mount the motor. Any loose bolts should be immediately tightened until you can't shift them at all and there shouldn't be played across any of the mounts.
After that, start looking for any signs of wear on the motor mount. Warping and cracks can be quickly identified, and they usually cause a motor to flex in an unnatural position.
As you identify the problems on the mount, you should repair them one at a time. This will help you extend the life of both your motor mount and the electric motor.
Document Everything
Understanding the working of electric motor repairs will help you maintain your motor and increase its longevity. Most of the problems that people deal with stem from the bearings and mount, so ensure that you record everything you do to them.
Whether you're inspecting your motor or doing a fix, be sure to note what changes you've made and the problems you've identified.
For example, documenting the clearance of your rotor and stator will help you identify problems with it later because you'll know whether the distance changed.
Should you decide to go to a mechanic, having documentation of everything will help them because they'll be able to see what you've done to the vehicle.
Electric motors typically don't require as much maintenance as gas motors, but they'll be difficult to monitor if you're not documenting everything.
Start Your Electric Motor Repair Today
Motor repairing is as simple as identifying the problems within the motor and coming up with a solution. To save yourself the hassle of having to perform an electric motor repair, occasionally inspect the motor and its bearings.
When you think you have a problem with the motor, start by listening for strange sounds. You'll then be able to use a stethoscope to identify it. Remember to clean your motor and lubricate the bearings every so often.
Browse our articles to learn about more DIY projects you can do at home.
Information contained on this page is provided by an independent third-party content provider. Frankly and this Site make no warranties or representations in connection therewith. If you are affiliated with this page and would like it removed please contact pressreleases@franklymedia.com