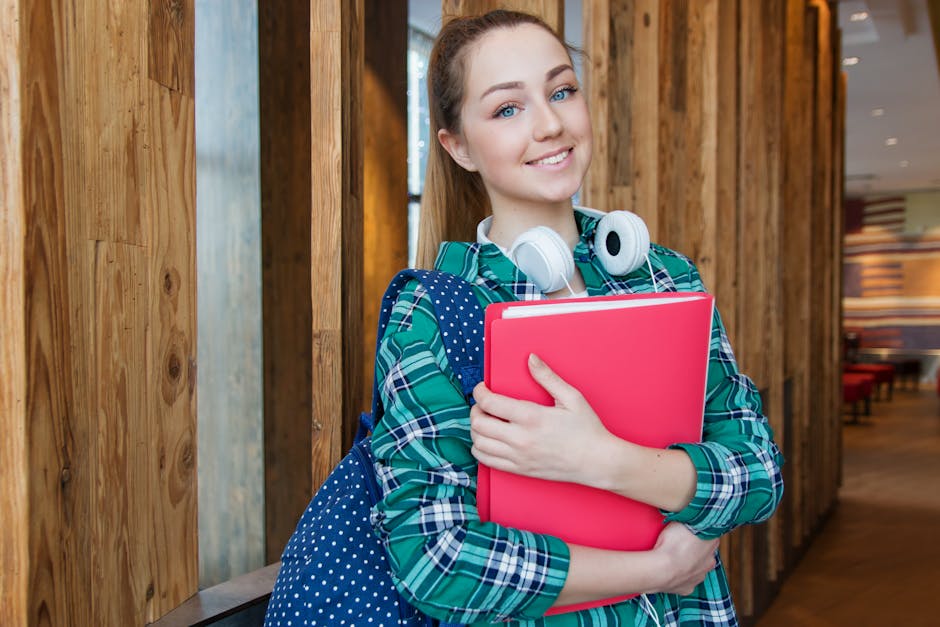 As a new college student, there are many different things to take in. As you walk around your new college campus, it soon feels like a sensory overload. With so much to see, do, and learn, your once calm and simple life has become busy and complicated.
If you're feeling overwhelmed as a new college student, it's safe to say that you're normal. College is a huge transition from high school or even from a full-time job. College becomes its own full-time job, which means you'll need the greatest and latest gadgets for college students to help you get through your semesters.
Having the best college student gadgets is the only way to ensure you get through your college career with ease. Embracing this technology not only shows off your cool side, but it also makes college life a whole lot easier. Do college life the right way.
Continue reading below for the top college student gadgets that you need to have!
1. The Pocket Projector
When living in a small dorm room, you might not have enough space to mount a large flatscreen TV. You also can't carry a large flatscreen TV with you around campus. So, what's the best way to watch your favorite movies and TV shows while in college?
The pocket projector hooks up to your laptop or phone with ease. You can then play anything off of Netflix, Hulu, or Amazon Prime. Just be sure to have a blank wall nearby to project it on.
The best thing about this projector is that you can take it with you anywhere!
2. The Perfect Charger
College-student schedules are quite busy and an entire day can go by with the blink of an eye. From jumping to one class from another to racing to get to work on time, there's never enough time in the day to sit back and relax. With that being said, your phone is on constant go mode as well.
You wake up in the morning, get to your classes, and before you know it, your phone is dead. That's why having a perfect charger is essential. There are plenty of different types of chargers to choose from that'll work well with your college schedule.
However, power bank chargers are a great choice as these chargers don't require you to find an empty outlet that another student isn't already using. You should also keep a USB charger nearby as well, which can be plugged into your laptop or other devices to charge your phone.
3. Noise-Cancelling Headphones
College life is busy, but not just for you. It's the same for everyone on campus. This means a lot of heavy traffic and noise at all times.
Every corner that you turn, there's someone there promoting a fundraiser or selling different items. There's always something going on, which can get pretty loud. When you need that bit of quiet time, but can't seem to find a quiet place, you'll enjoy having your own pair of noise-canceling headphones.
Place these over your ears no matter where you're at on campus and you instantly have your own quiet personal library. Not only will your headphones cancel out noise for you, but it also signals to people to leave you be. There's a good chance that you won't have to worry about anyone coming up to you asking to sign something while you have your headphones on.
4. A Portable Printer
Yes, college campuses have their own printers in the library and possibly around other campus areas. However, when it comes time to print something, there's a good chance that plenty of other students will already be using them. Even with several heavy-duty printers on-site, lines and wait times can become excruciating.
Having your own portable printer saves you from having to wait in these lines to print important school documents. With the portable printer, you can print from inside your dorm room or wherever you're at as long as you have it nearby. Thankfully, portable printers are slender and easy to carry with you.
It'll connect to your phone or laptop and print no matter where you're at.
5. The Smart Lock Pro
If you're worried about break-ins at your dorm, then you'll want to invest in the Smart Lock Pro. This lock connects to your phone, allowing you to monitor your door at all times. It's a great way to add a bit more protection to your dorm room when you're either home or away.
This device also allows you to open and lock your door from your phone. If you're stuck at work and need a friend to grab something out of your dorm for you, the Smart Lock Pro is your answer!
6. A Smart Pen
If you haven't heard about the smart pen, you're going to be glad you finally did. Smart pens work just as any other pen would. You'll use this pen to jot down notes while in class.
However, this pen connects to your laptop and syncs all of your notes right onto your device! You'll never have to worry about losing notes again!
Which Gadgets for College Students Do You Need?
As a college student, there's a lot of required items to pick up from the store before the semester begins. Although the items listed above aren't a requirement from your professors, they are a requirement to make your college life a bit easier.
Which gadgets for college students do you need the most? Keep this list in mind when doing your school shopping and you won't regret it!
Information contained on this page is provided by an independent third-party content provider. Frankly and this Site make no warranties or representations in connection therewith. If you are affiliated with this page and would like it removed please contact pressreleases@franklymedia.com