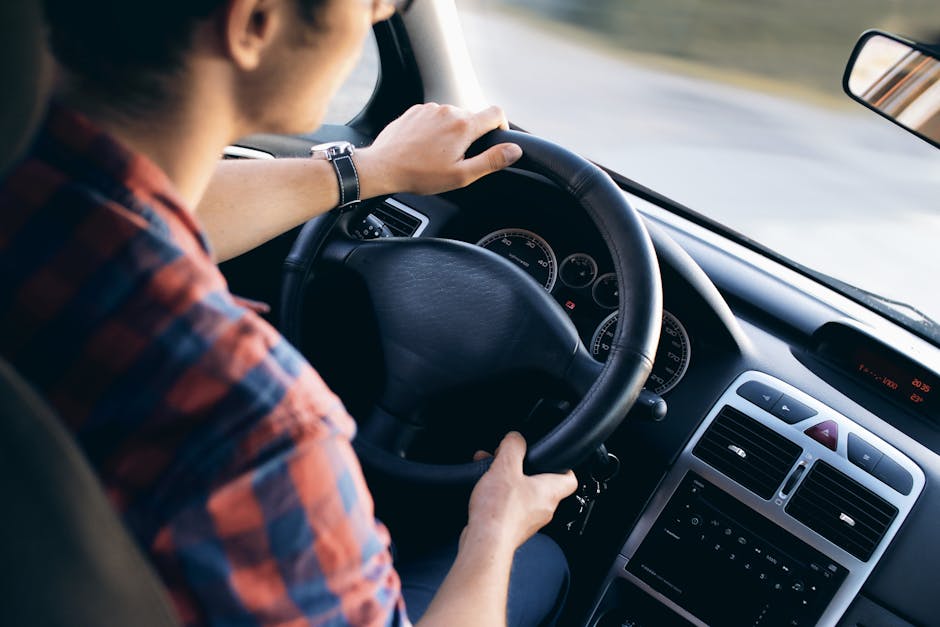 There's nothing better than buying a new car.
However, what's new to you doesn't have to be new to the world! Sometimes, buying a pre-owned vehicle is even better than forking out for one that's fresh out of the factory.
Indeed, almost 40 million used cars are sold every year in the US. Used vehicles are clearly the go-to for countless people around the country.
And we can totally understand why that's the case. There's just a mass of benefits of buying a used car for you to enjoy.
Today, we want to talk about 6 of them. Are you looking for a new ride and feel torn between new and used vehicles?
Read on to discover why going the second-hand route is so advantageous.
1. The Price is Right
Incentive number one — money.
As you know, those brand new shiny vehicles at the dealership don't come cheap. You're forced to pay for the privilege of being the first owner. Is it worth the expense?
By comparison, you could save yourself thousands of dollars by going second-hand instead. Better still, the vehicle itself might still be relatively new and packed full of attractive features.
It's true (and we'll talk more about this later), buying a used car gets you more bang for your buck. You can leave a dealership with fuller pockets and an awesome vehicle in the process.
That's good news for anybody on a budget.
When purse strings are pulled tight (as they are for millions of people around the country), then it makes far more sense to buy used.
2. They Don't Depreciate As Quickly
Of course, all vehicles tend to decrease in value over time.
However, the rate of depreciation is far slower when they're pre-owned. Picture a graph plotting monetary value against time:
The first year of ownership sees a sharp, depressing downturn in asking price. Pay $20k for a new car and a year later it's worth $16k or so! It's hardly a sensible investment.
However, the line on that graph gradually peters out as time goes by. What began as a steep descent begins to flatten.
Imagine buying that same vehicle at the 1-year mark, for $16k. Another year on and it might be worth $14k. That's still a substantial loss, but it's held its value far better.
Thus, used cars help you save money upfront and recoup a higher percentage of it when you come to sell.
3. They Help Your Money Go Further
Depreciation plays into the hands of used-car buyers.
It's about delayed gratification.
Sure, you see an incredible new car released to the market and want to be the first to own it. Do so and you'll be the talk of the town and the envy of your friends for a brief time.
As we've said, though, you'd pay through the nose for the privilege.
Wait 12, 24, or even 36 months and you can get that same vehicle for a fraction of the price.
The car might be as good as new! It could have had just one previous owner and done a few thousand measly miles in that time. However, the rate of depreciation means you pick it up for a relative steal.
4. The Cars Look Good and Function Well for Longer
There's a reason second-hand cars developed a bad rep.
Back in the day, you'd pick one up from a private seller and it'd be broken by the time you turned the corner! Having paid the money, it would be up to you to find a repair manual and handle the problem.
It was a risky business. With no mechanical insight, there was no guarantee the car was sound.
Two things changed.
First, laws were brought in that protected used-car buyers. Sellers now have to disclose any issues that exist. Don't, and they can expect legal action. Second, the cars themselves are of higher quality these days. They last longer and perform better than they did in the past.
These two factors make the act of buying a used vehicle far less troublesome. You can buy in confidence, knowing that you'll have a roadworthy car that should stand the test of time.
5. There's More to Choose From
Have you ever gone into a second-hand clothing store?
You know, the thrift-shop variety? Well, if you have, you'll know just how varied the clothes on their shelves and racks can be. There's just a vast quantity of different clothing options to choose from.
The same goes for buying a used car.
Let's face it, only a few new types of vehicles get released by car manufacturers each year. The selection of new-car buyers is therefore limited. Compare that to second-hand dealerships.
Here, you find cars of every variety imaginable. That's good news for anyone who doesn't know what type of vehicle they want from the get-go. Variety is the spice of life, after all! Go second-hand and it's often easier to find the right car for you.
6. Insurance Costs Less
Let's not forget a final cost-incentive for buying used cars. You'll pay less on insurance too!
We know already how expensive new cars can be. In consequence, insurance policies often cost more too because the company would have to pay more in the event of an accident.
The opposite is true for second-hand vehicles. Their reduced financial worth works in your favor again, this time in the form of discounted insurance premiums.
The Many Benefits of Buying a Used Car
Tens of millions of second-hand cars exchange hands every year in the US.
And for good reason too! There are many benefits of buying a used car. They may lack the prestige of a brand new vehicle, but they make up for it in all the ways we've just discussed.
Hopefully, the information in this post has proved useful for anyone on the hunt for their next set of wheels! Would you like to read more articles like this?
Search 'cars' on the website now.
Information contained on this page is provided by an independent third-party content provider. Frankly and this Site make no warranties or representations in connection therewith. If you are affiliated with this page and would like it removed please contact pressreleases@franklymedia.com