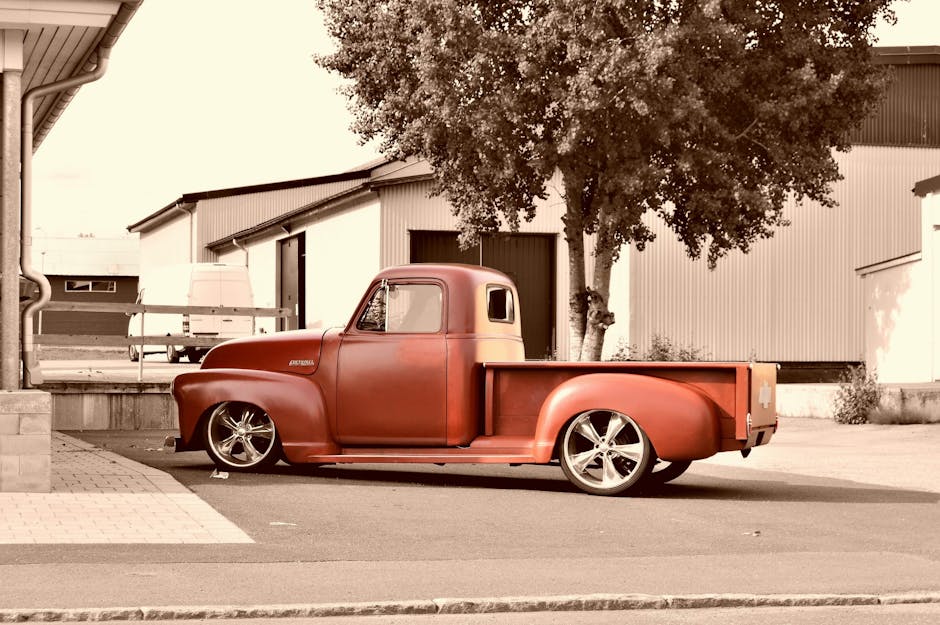 Did you know that in 2018, 11.9 million light trucks were purchased in the USA? Pickup trucks are not only useful and hard-wearing, but they provide a statement about the owner.
If you want to give your truck the edge it needs, you need to improve it with the latest accessories.
What can you do to give your truck the edge it needs? Why not check out our list of the best pickup truck accessories for 2019.
1. Du-Ha Under Seat Storage
We buy trucks because we have heavy loads to carry. However, although we control the load in the bed behind us, very often the items we keep in the cab pose a danger. Unrestrained items move around and can distract us while driving.
The safest solution is to install under-seat storage. These simple boxes are available in many colors and will match the interior of any truck. Installation may take as little as 10 minutes.
2. Aries Seat Defender
Trucks are made for tough conditions. However tough your truck may be, the first element to wear can often be the soft seats. Protect them with Aries seat covers.
Whether you work in dirty conditions or subject your seats to sweat after a hard day's work, these seat covers will give your seats the longevity they deserve. These seat covers are designed to grip on to the seat. This means that they will not move about dangerously while you drive.
Protect your seats, and save time by not having to clean them, with these seat defenders.
3. Spray-In Bedliner
You may think that the bed of your truck is made to handle hard items and so has no need to be protected. However, you will change your mind after you have seen this spray-in bedliner.
This Spray-in Bedliner has many advantages. It gives protection to the bed of your truck. It offers a quieter ride thanks to its soft surface. It even looks good.
It further offers the advantage of a non-slip surface. This means that on a wet day when you are manually loading heavy goods on to your truck, the Bedliner will greatly reduce the chance of an accident.
4. Undercover Swing Case Storage Box
Do you keep smaller tools in the bed of your truck? Can you see small dents and scratches where they collide with metal edges? Avoid this unnecessary damage to your truck by installing a storage box in the bed of your truck.
These cases are customized for your truck meaning that is guaranteed to fit and will complement its design. It offers security options as it is securely closed and only opened with a key.
Keep everything from tools to your lunch safe and organized with a storage box in the bed of your truck.
5. Pop & Lock Gate Defender
You may be surprised that tailgates are removed and stolen from trucks every year. Sadly the cost to replace them can run into the thousands. A gate defender can offer you added protection against the theft of your tailgate.
It can be installed by professionals in seconds with minimal disruption, is practically invisible and includes keys for you to remove it yourself. This lock is designed to fit any truck to give you further security and peace of mind.
6. AMP Research Bed Step
Do you often manually load heavy items on to your truck? If this is the case you may benefit from a step up. The AMP bed step allows you to bridge the gap between the floor and the bed of your truck with a small secure step.
The risk of injury is greater when you are trying to climb into the truck yourself and bring a heavy item with you. Avoid this by having secure steps that will make your ascent easier.
When you are not using it, it folds invisibly under the bumper of your truck.
7. TruXedo B-Light Truck Bed Lighting
Whether moving furniture or heavy items after a hunt, everything becomes more tricky after dark. If you experience this then you may need truck bed lighting. These small but powerful LED strips illuminate the entire bed meaning that you no longer have to work in the dark.
They are battery powered and are fitted with a clock that can be set to turn off after a specific time. These strips are very versatile. You can actually fit them anywhere in the truck that you need them.
8. Husky X-Act Contour Floor Liners
Do you get into your truck with heavy work boots or after a hunt with hunting boots? you may find that the floor of your truck will damage faster than you think?
A custom floor liner may save your floor interiors. These almost indestructible mats are designed to hug your floors and have raised edges that will contain spillages and water from melted snow.
9. Dee Zee Tailgate Assist
Trucks are made with hard materials for hard work. However, this means that some parts will be heavy. This is true for the tailgate which is heavy and can be damaged by its own weight when falling.
The Dee Zee tailgate assist acts as a shock absorber and eases the tailgate, rather than allowing it to fall under its own weight. This is especially helpful when you are carrying items and have no spare hands to open the gate.
10. Access 50710 EZ Retriever
Sometimes a simple idea can give many benefits. This is a basic accessory that can save you time and energy. It can be hard to retrieve items from a large truck bed. This telescopic tool will retrieve them for you without you having to climb on the truck each time.
This is especially helpful for those with a physical injury that may restrict their movement.
Pickup Truck Accessories and Much More
You are no doubt interested in a truck that not only works well but looks good. To achieve this you need to know the latest pickup truck accessories.
If you are interested in the latest information regarding lifestyle and motoring, we are here to help. We create authoritative articles based on the latest information and bring it to you via our feed. Why not follow us to keep up to date?
Information contained on this page is provided by an independent third-party content provider. Frankly and this Site make no warranties or representations in connection therewith. If you are affiliated with this page and would like it removed please contact pressreleases@franklymedia.com