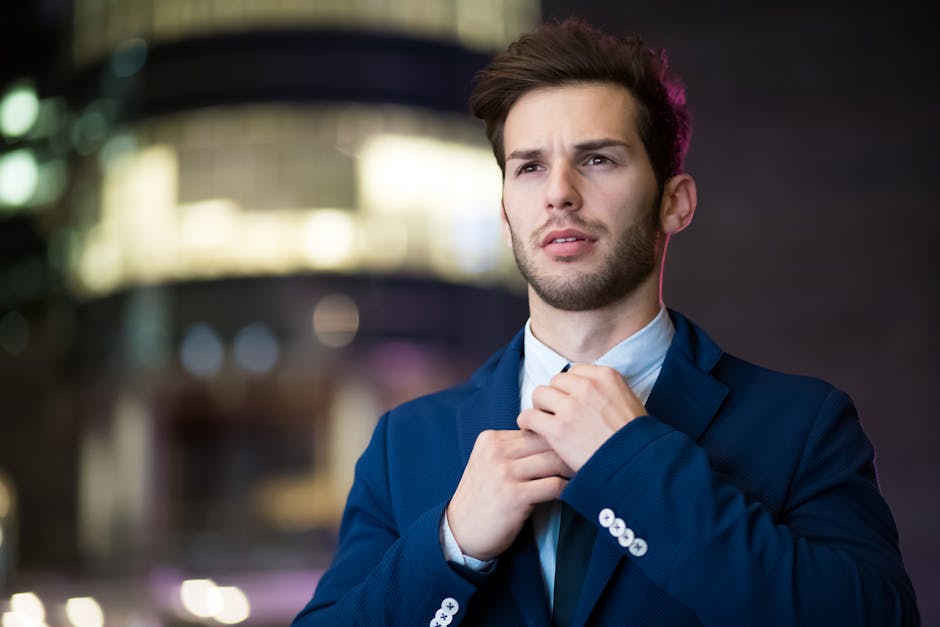 People change their job 12 times in their life, on average.
If you're well below this number, it might be time to start thinking about changing things up. Whilst switching careers can be a daunting prospect, it's far from impossible.
If your job isn't making you happy and you can't see yourself still doing it in ten years' time, then there are plenty of other options out there.
Read on as we take a look at nine great jobs to consider if you're looking for a new career.
1. Distribution Manager
Online retailers have completely changed the way we buy products.
Companies such as Amazon have made a fortune by offering affordable products that we can purchase from the comfort of our own homes. Next-day and same-day delivery have taken this convenience to another level.
As more and more of the things we buy are purchased from online retailers, the job market for this sector has gone through the roof. Companies need plenty of employees to man the enormous warehouses that carry all the stock. They also need people to manage those warehouses.
As a distribution manager, you oversee the efficient shipping of merchandise. You can also earn close to $100,000 for doing it.
2. Fundraising
If the consumerist world we live in gets you down, then how about a job where you give back?
Nonprofits are always looking for good quality employees to help them meet their humanitarian aims. In order to do so, nonprofits need to bring in money. This is where a fundraiser comes in.
You need a lot of skills for the role, including great people skills, a head for figures, management skills, and more. The good news is that although nonprofits can't pay the big bucks, you can still make a good wage working as a fundraiser.
3. Teacher
Those who can, do. Those who can't, teach. Has there ever been a bigger pile of garbage than this old chestnut?
The fact is that being a great teacher takes hard work, commitment, and a whole lot of skill. It's not a job you can do well if your heart isn't really in it. If you've got the required skills, however, it can be incredibly rewarding.
The best part is that your experience in other jobs can really be useful in your teaching. You can be a living example of how your subject applies to the real world.
4. Dental Assistant
If you'd like the idea of helping people in pain but don't have the qualifications for a fully-fledged medical career, then a dental assistant job can be a good option.
You'll need a degree or diploma but you won't need the same standard of training as a dentist does. Your role will include preparing patients for their treatments, assisting the dentist during procedures, and clerical duties. You can earn over $40,000 in some roles.
5. Writer
Do you like the idea of working from home and being your own boss? If so, becoming a freelance writer could be a great choice.
The internet has made writing for a living easier than it's ever been. There are millions of websites looking for content, and if you've been working in a particular niche this can really help you to stand out from the crowd thanks to your real-world expertise.
You can create your own website to draw in clients or sign up for one of the many agencies that you can find online. It's one of the few jobs you can do in your pajamas without getting fired.
6. Market Research
Another job that has gained in popularity thanks to the internet revolution is market research.
In the drive to be more competitive in a crowded marketplace, knowing more about your market can make all the difference. A market researcher can have a number of duties including collecting data, analyzing data, writing reports, and more. If you've got a background in data analysis, then you're in a strong position for this type of job.
You should do some market research when looking for your new job, too. Take a look at these career tips to help you find your next position.
7. Realtor
Have you noticed that in every TV show someone always seems to work as a realtor? From Modern Family to Santa Clarita Diet, Big Little Lies to The Sopranos, there's a realtor wherever you look.
If you like the idea of emulating your TV heroes, then real estate is a great line of work to get into. You'll need to have a good head for figures, be highly motivated, have excellent people skills, and also be prepared to work on a commission basis. If this is you then your face could be on the side of a bus before you know it.
8. Data Scientist
Another area in which the internet has caused the job market to explode is in data science.
This is a broad term that covers roles including data research, data analysis, data visualization, and more. If you have a science background there are a lot of online courses you can take to get you up to speed without the need to retrain.
You could also earn serious money, with data scientists ofter earning over $100,000.
9. Startups
If you're looking to start something new, then why not do it with a business that's doing the same?
New businesses are launching all the time, and if you get in on the ground floor, you could end up being part of something huge. The best part is, startups are usually looking for as much help as they can get, so you might not need the same levels of experience as you would with an established business.
You could even take this one step further and start your own business.
Are You Looking for a New Career?
If you're looking for a new career then the more research you can do the better.
That's where we can help. We have a wide range of articles on business, finance, education, and more that can help you in all aspects of your search for a new career. We also cover other topics including home and garden, sport, religion, and travel.
Feel free to take a look around.
Information contained on this page is provided by an independent third-party content provider. Frankly and this Site make no warranties or representations in connection therewith. If you are affiliated with this page and would like it removed please contact pressreleases@franklymedia.com