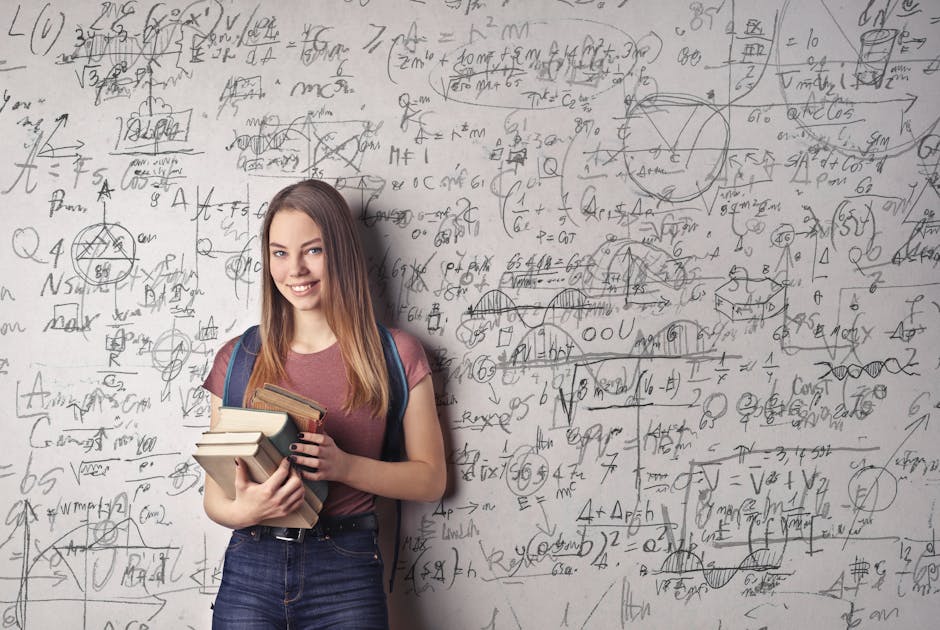 When you first head off to college you will experience a lot of "firsts." The first time you will live away from home, the first time you will have a roommate or live by yourself, or the first time you have to worry about your own meals. Most importantly it's probably the first time you will have to worry about your own finances.
Keep reading to learn some tips on how to budget in college so you can focus on your classes and not stress about money.
1. Consider Future Expenses
When you are getting ready to create your budget you need to consider what expenses you will have each term. Some of these expenses will be the same each month and some will fluctuate.
It's important when you are getting ready to create your budget that you know which of these expenses will be covered by your parent or guardian, or if at all. This way you will know if you need to get a job, rely on financial aid, or a combination of both.
Housing
One of the expenses that will be consistent each semester will be the price of your housing. You should compare the cost of living on campus and having a meal plan with the cost of renting an apartment and buying your own groceries. You will also want to take into consideration having a roommate and whether you will split the cost of groceries.
Transportation
Whether you live on or off-campus you will still need to determine how you will get to class, or how you will get to work if you have a job. To save money you can walk or bike if the commute is close, or take a bus if it's a little too far. If you find that you will need a car, then you need to budget enough for your gas and insurance, and a car payment if it is necessary.
Books and Supplies
Textbooks can be surprisingly expensive and can use a large part of your budget if not covered by scholarship or financial aid. To save money, shop around and see if you can find a used version of the required edition either online or in an off-campus bookstore.
You will also need to factor in the purchase of a laptop if you don't already have one, and new notebooks for each class.
2. Track Your Spending
When it comes to budgeting the main focus is to keep an eye on how much you are spending and continue to live below your means. Paying attention to your personal finance goals and how much money is coming and going will be the key to your financial success and keep you from stressing out over money.
One of the best ways to do this is to set aside some time each month to review your current money situation. There are some easy to use money budgeting apps or you can review your spending through online banking.
Once you have started to monitor your spending you can see what you can do to reduce your spending. Start by identifying what you need and what you want and you can reduce spending on the things that aren't completely necessary.
Some of the easiest things to cut from your spending are expensive meals or not cooking your own food. If you can create a meal plan for the week and shop accordingly you will less likely be tempted to stop and grab fast food on the way home from class. Shopping weekly will allow you to stay within your budget without feeling like you will go hungry.
3. Cut Costs Where You Can
Besides buying used textbooks and meal planning for your groceries there are some other great ways you can cut costs daily.
One of the biggest expenses for a busy college student is buying coffee in the morning on the way to class or grabbing an espresso for a late-night study session pick me up. Instead of constantly spending your money at your local coffee shop you should purchase your own coffeemaker and brew it at home.
College life means there will be plenty of on-campus events where oftentimes there will be free food and beverages. If you take advantage of these get-togethers you can save money on meals and maybe even meet some new people while you are at it.
As a student, there are plenty of companies that offer student discounts on clothing or technology. You can also take advantage of free membership periods to some online shopping sites, just make sure you cancel before the full rates kick in. You should also cancel any memberships or streaming services that you don't use frequently or are more of an indulgence.
Probably one of the biggest expenditures during your college years will be spending on alcohol. This is the time you should get out and enjoy yourself but you can drink responsibly not only safely but financially as well. You can hang out with your friends during happy hour or arrange a party at your place where everyone can bring their drink of choice.
Learn More About How to Stick to a Budget in College Today!
Creating a successful budget in college will help you be able to focus on your classes and not stress over your finances. With a little preplanning and self-discipline, you can not only stay afloat as a student but even set yourself up for a successful future.
For more financial tips and information, be sure to visit our website daily!
Information contained on this page is provided by an independent third-party content provider. Frankly and this Site make no warranties or representations in connection therewith. If you are affiliated with this page and would like it removed please contact pressreleases@franklymedia.com