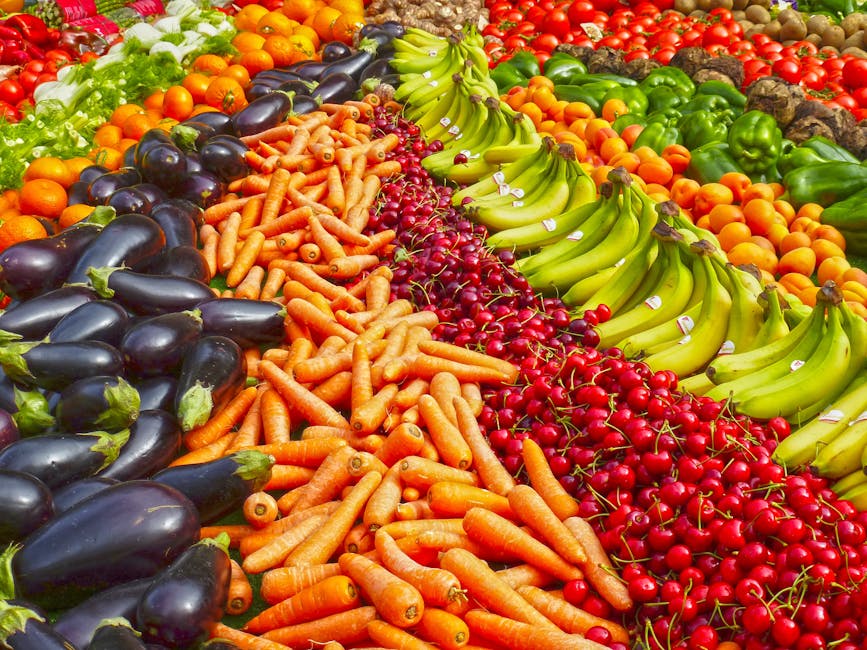 When it comes to food lifestyles, we've typically had three options. You're a meat-eater, a vegetarian or a vegan. When forced into choosing one, we feel like we're limited and might struggle to eat healthily.
But did you know that you can be an unhealthy vegetarian or vegan as much as you can be an unhealthy meat-eater? It's time for a new way to approach a healthy diet.
When looking up healthy lifestyles, plant-based eating comes up top time and time again. Switching to a whole food plant-based diet plan does away with strict labels. Instead, it focuses on prioritizing the foods that are good for you.
If you're looking to start eating a diet rich in healthy foods and nutrients, keep reading. We're going to break down what this diet is and how you can make the transition.
What Is a Whole Food Plant-Based Diet?
First of all, this diet isn't strictly limited. It doesn't necessarily cut out a whole food group or product. Instead, it emphasizes certain foods.
A whole food plant-based diet means getting the majority of your fuel from vegetables, whole grains, and unprocessed foods. It includes:
Getting protein and carbohydrates from plants like vegetables and legumes
Eating unprocessed grains
Reducing or avoiding animal products like meat and dairy
Avoiding processed sugars
If you're picturing eating salad for the rest of your life, have no fear. A whole food plant-based diet can be extremely varied. In fact, it opens up a world of incredible vegetable-based recipes that you might not have seen before.
Since plants contain so many nutrients, you'll also be glad to hear they're delicious.
How to Switch to a Whole Food Plant-Based Diet Plan
Unlike becoming vegetarian or vegan, following a whole food plant-based diet doesn't mean giving up half your current foods. It shifts the emphasis over to healthier food sources.
If you've never tried a plant-based diet before, it's important to know where your macronutrients are coming from. If you skip the meat but don't replace it with protein-rich plant-based foods, for instance, you'll be left wondering where you've gone wrong.
Protein
Protein might be the first thing you worry about when reducing your consumption of meat. There's nothing to worry about though as you can easily get your daily protein requirements from plant-based foods.
Foods like beans, whole grains, seeds, broccoli, and soy all have great amounts of protein in them. Some plant-based foods also have all the essential amino acids. So if you've heard you need to eat meat to get your amino acids, it's a myth!
If you're looking for an easy way to add extra plant protein into your diet, check out Plain Nutrition protein powder. Delicious and versatile, you can give yourself a protein boost after tough workouts or if you're not sure you've got enough protein some days.
Healthy Fats
Animal products are typically high in saturated fat which can be unhealthy in the large quantities found in Western diets today. Healthy, unsaturated fats are essential for your body to function though, so fat itself isn't a bad guy.
Unsaturated fats can be found in plant-based foods like nuts, avocado, and olives. Plant-based doesn't necessarily exclude animal products though, so oily fish is a great source of fat too.
Fiber
Even though we don't get energy from fiber, it is an essential requirement to keep our bodies healthy, especially our digestive system. Animal products, including dairy, don't contain any fiber whereas a plant-based diet is high in this important, cancer-preventing nutrient.
You'll find fiber in almost all plant-based foods and getting enough shouldn't be a problem. As only 5% of Americans get their daily requirement of fiber, switching to plant-based will quickly give you the benefits of this super-food type.
Carbohydrate
As whole food plant-based diets reduce processed foods like bread, cakes, and fries, where will you get your carbs from?
The good news is, many plant-based foods are full of carbs. From sweet potato to corn and quinoa to brown rice, unprocessed carbs are easy to find.
What to Look Out For
Avoiding processed foods can be tricky in modern times. Everything seems to be full of sugar, preservatives, and salt. When reading ingredients, avoid foods containing things you don't recognize as food.
Plant-based whole foods are usually unprocessed. Fruits and vegetables in the produce aisle and brown rice are all unprocessed whole foods. White rice and white flour are processed as they've had the fiber taken out of them, so stick to natural brown rice and flours.
Yogurts are a hiding place for sugars. Choose natural yogurt that lists only milk in its ingredients with no sugar or preservatives. Eating whole foods is a lot easier than you would imagine as they're often unpackaged and may not even have ingredient lists. After all, no one puts the ingredients on a sweet potato!
Start with Plants
To start moving into a whole food plant-based diet, include a wider range of vegetables and fruits with your meals. From muesli with raisins, nuts, and seeds at breakfast to majority vegetable dinners, add in extra plants as you reduce the meat.
When planning dinner, begin with a few, different colored vegetables. Many people plan dinner around meat but when you plan around vegetables, you'll find it easier to put the emphasis on plant-based foods.
Switch out meat for foods like tofu, tempeh, falafel, and lentils. Remember that seasonings like herbs, spices, tamarind, and soy sauce transform ingredients into taste explosions.
Exchange white rice and pasta for brown rice, quinoa, and chickpea or whole wheat pasta. This gives you complex carbs and fiber rather than the simple carbs and sugars in white, processed variants.
Plenty of your favorite recipes can be made replacing meat too. Try mixed bean chili, chickpea curry, and lentil stews. It's easy to make bean burgers, lentil patties, and plenty of other plant-based treats.
Get Healthy with a Plant-Based Diet
Starting out on a whole food plant-based diet plan isn't difficult. When you fill your shopping cart with vegetables, whole grains, beans, and legumes, you'll realize just how many foods are plant-based.
Making simple changes like switching white rice for brown can have big effects on the amount of fiber you get each day too. And of course, you can still have smashed avocado on toast. Just get the whole grain bread not the white.
Going plant-based is easy and the health benefits are huge. Get yourself a plant-based cookbook and start experimenting!
Follow us for more advice on living a healthy lifestyle without limiting yourself.
Information contained on this page is provided by an independent third-party content provider. Frankly and this Site make no warranties or representations in connection therewith. If you are affiliated with this page and would like it removed please contact pressreleases@franklymedia.com