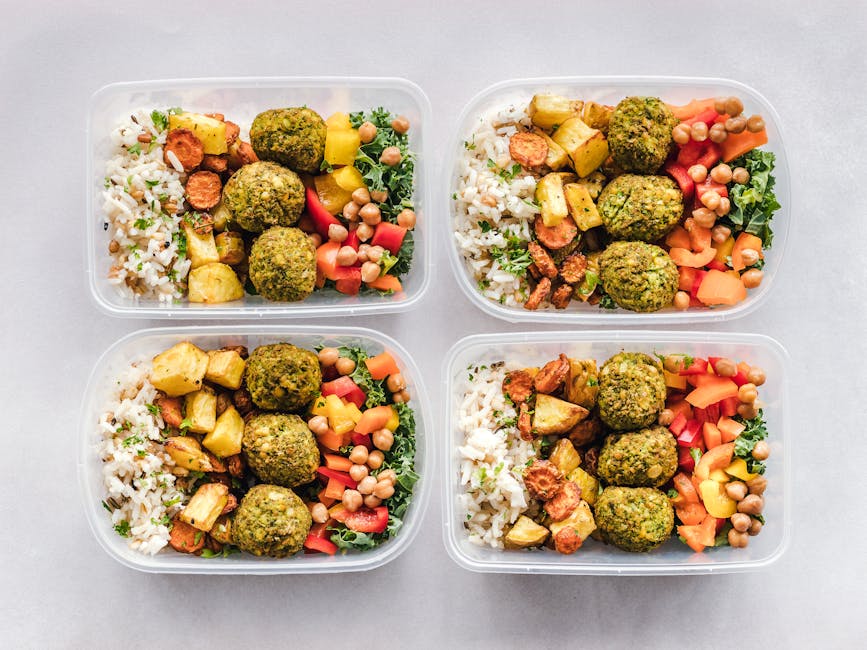 Around six percent of Americans now identify as vegan.
If you're vegan or just trying to eat more plant-based dishes, you'll know how tasty vegan recipes can be. But, despite the rising awareness of veganism, it's still very difficult to convince some people that vegans eat more than twigs and berries.
So what's the best way to show the haters they're wrong? By wowing them with some delicious vegan recipes for non-vegans!
Of course, whether you 'fess up before you serve or wait until after they've licked their plate clean is entirely up to you…
Check out these vegan dishes for some inspiring ways to make even your most carnivorous friends reconsider their life choices!
1. Lentil Stew
Who said vegan dishes can't be hearty? This lentil stew is full of flavor and super filling, making it perfect as a warming winter dish.
Prepare by chopping the vegetables you plan to use. Butternut squash, sweet potatoes, carrots, zucchini, and eggplant all work well, but whatever you have at home will work. You'll need around a cup of each vegetable.
Cook a small chopped onion and some chopped garlic in a saucepan with olive oil. After a couple of minutes, add your vegetables to the saucepan along with another two tablespoons of olive oil and cook for seven minutes.
Meanwhile, mix up a jug of vegetable stock, then pour it into the pan. It should be enough liquid to cover the vegetables. Add a couple of medium-sized potatoes, peeled and chopped, then a dash of soy sauce. Cover the pan and leave it to simmer.
After around 20 minutes, check the vegetables have softened then add a jar of pre-cooked lentils, cook for a further 5 minutes, then serve.
2. Heura Tikka Masala
If you've ever tried getting your friends to go to a vegetarian restaurant, you'll know it's easier if there are familiar dishes and meat-substitutes such as tofu, soy, and seitan on the menu.
But new meat-substitute heura might not be on your radar yet. It's a soy product but it's so similar to chicken in taste and texture, it makes this tikka masala one of the best vegan recipes for non-vegans.
To make this dish, mix 28 oz of heura into a bowl containing a cup of plant-based yogurt, minced garlic, ginger, garam masala, cumin, turmeric, chili powder, and salt. Leave this mix to marinate for a couple of hours then fry the marinated heura in batches.
Add onions to the pan and fry, then add the marinade mixture to the pan, along with 14 oz of tomato puree, a cup and a half of soy cream, a little brown sugar, and extra spices if necessary. Serve over steamed basmati rice and enjoy!
3. Moroccan-Style Couscous
Moroccan cuisine isn't known for its vegan dishes but replacing meat with chickpeas works well for this Moroccan-style couscous dish. And, the unexpected sweetness of the cinnamon and raisins makes this a tasty vegan dish with a difference.
To start, you'll need to chop up your vegetables. Great options are sweet potatoes, zucchini, potato, and carrots but you can use whatever's in your kitchen cupboards. Cook these veggies in a saucepan then add vegetable stock and leave the pan simmer.
Meanwhile, chop two large onions into long strands then fry in olive oil. Once your onion strands are soft, add raisins and a generous sprinkling of cinnamon. You'll also need to prepare your couscous by adding boiling water and covering it with a dishcloth.
Serve the vegetables over a bed of soft couscous then add the chickpea mixture on top.
4. Soy Mince Bolognese
Tasty vegan dishes don't come much better than this Bolognese recipe that will have all your non-vegan friends fooled into thinking they're eating beef mince.
Soy mince, also known as texturized vegetable protein (TVP), is easy to cook but you'll need to rehydrate it with a jug of vegetable stock first. Once you've done that, it should start to resemble beef mince a little more.
You can then add chopped tomatoes, carrots, garlic, onions, herbs, and spices to create an authentic Bolognese dish that's tasty and super-versatile. An obvious choice is to serve this over spaghetti with vegan cheese. But you could also use it in a vegan lasagna, or as a topping for roasted eggplant. Delicious!
5. Chickpea Coconut Curry
Plenty of coconut milk ensures that this is one of the tastiest and creamiest vegan dishes around.
To start, fry one chopped leek, a small chopped onion, garlic, peas, chickpeas, and a small chopped green chili in a pan with a little olive oil. When this is done, add half a tin of coconut milk and a generous helping of cashews.
Leave this to simmer for a few minutes. Then, just before you're ready to eat, add the rest of the coconut milk to the pan, stir, and serve over a bed of soft and fluffy rice.
6. Lentil Falafel
Although falafel is usually made with chickpeas, lentils are always a tasty vegan substitute for meat thanks to their full-bodied flavor.
Instead of using a jar of pre-cooked lentils, this recipe works best with dried lentils. To prepare the lentils, you'll need to soak them, making sure to replace the water every few hours.
Once the lentils are ready, drain the water and add a generous amount of fresh cilantro, as well as a chopped onion. Mix the ingredients together using a handheld mixer to form a paste then form this mixture into small balls.
Prepare a shallow pan of boiling vegetable or olive oil and fry the falafel, making sure to cook it on all sides.
Falafel makes a great vegan party food as you can eat it in pitta bread with hummus and your choice of vegan toppings. We love it with deep-fried cauliflower, sun-dried tomatoes, tabbouleh, or crunchy salad veg.
7. Tuscan Bean Soup
One taste of this steaming bean soup is sure to make any meat-lover think twice about vegan food. What's more, this dish is also low-calorie and is really affordable to make – so much for the myth that vegan food is more expensive!
To start, simmer chopped celery, carrot, and red onion in a little olive oil. Once that's softened, add a tin of chopped tomatoes, tomato puree, and a jug of vegetable stock, season, then leave to simmer.
After around ten minutes, take half of the soup, blend it then add it back to the pan. This creates a soup that's part-chunky, part-smooth for a mixture of textures and a hearty, filling taste. Add white beans, cannellini beans, and patina to the pan then cook for a further ten minutes before serving along with plenty of crusty bread.
8. Sweet & Sour Tofu with Cashews
This Thai-style dish usually comes with chicken but tofu works as an ideal replacement.
You can buy sweet and sour sauce but if you're making your own you'll need to start with this. All you need to do is mix ketchup, soy sauce, pineapple chunks in juice, a little salt, and some water in a blender, then add cornstarch mixed with water to thicken.
Once that's done, roughly chop an onion, one green pepper, and one red pepper into large chunks. Fry these veggies in olive oil then add chopped semi-hard tofu and continue cooking. Add the sweet and sour sauce and a few handfuls of unsalted cashews to your pan, simmer for a few minutes, then serve the mix over rice.
9. Bean Burritos
Bean burritos are super tasty and satisfying, just like the meat-filled versions, and they're a great way to use up any leftover rice too.
To make them, you'll need to add a tin of chopped tomatoes, a jar of pinto beans, and some burrito spice mix to a pan. Heat this through, then add your leftover rice and mix well.
Heat up flour tortillas in the microwave for a few seconds then top them with the bean mixture, chopped avocado, and a sprinkle of vegan cheese. Then roll, wrap, and serve.
Burritos are also a great vegan party food. If you're going for a Mexican theme, serve these alongside guacamole and crudites, nachos, refried beans, and pico de gallo for a range of tasty vegan dishes perfect for any party guest.
Tasty Vegan Recipes Everyone Will Love
Once you've perfected these tasty vegan recipes, even your meat-loving friends are sure to do a 180.
After all, vegan recipes can combine many of the flavors and textures of traditional meat dishes. But, plant-based dishes are often more innovative than traditional meat-filled recipes, making them all the more inspiring, both to cook and to eat!
For more of the latest news and lifestyle tips, be sure to check out our other blog posts.
Information contained on this page is provided by an independent third-party content provider. Frankly and this Site make no warranties or representations in connection therewith. If you are affiliated with this page and would like it removed please contact pressreleases@franklymedia.com