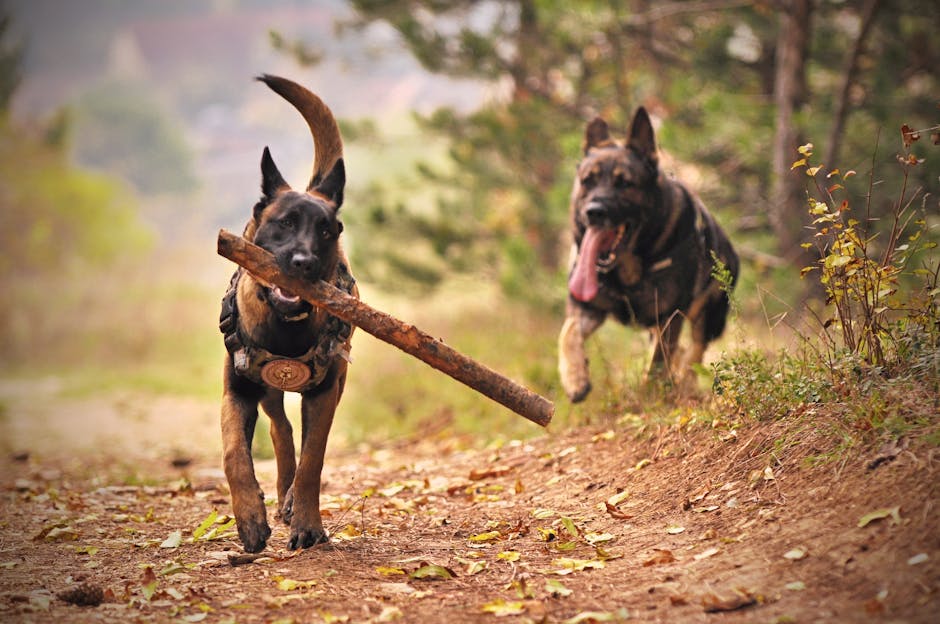 Originally posted on http://www.kake.com/story/40898830/how-to-keep-a-dog-cool-outside-during-hot-summer-days
With summer in full swing and global warming becoming a real issue, outside temperatures can be dangerous for both animals and people.
Summers are getting hotter, with increasingly hot record-breaking temperatures. Dogs that live outside are at particular risk of developing heatstroke and dehydration in the sweltering temperatures.
This article will help you keep your dog cool and safe outside. Continue reading for our top tips on how to keep a dog cool outside during summer.
1. Limit Exercise in Hot Weather
Don't exercise your dog during the peak heat of the day. This is generally from 11am-4pm depending on where you live.
Asphalt can burn your dog's paws, so it's best to walk your dog on grassland. Dogs with short snouts will find it more difficult to exercise in the heat. This includes French Bulldogs, Pugs, Cavalier King Charles Spaniels, and any other short-snouted breed.
Dogs with white ears or white fur with visible pink skin are at greater risk of sunburn and skin cancer. If you have a dog with white areas of fur, ensure you apply a dog-friendly SPF sun cream before they go out in the sun.
2. Always Ensure a Cool Environment
Dogs that live outside will be accustomed to outside temperatures. With that being said, some dogs love to sunbathe and before they realize it, they are dehydrated and have overheated.
Ensure that the area your dog lives in has plenty of shady spots and enough water for the day. Refill your dog's water bowls as needed throughout the day to keep the water cool and fresh.
Large dogs that are outside all day in the summer heat may need several large bowls of water throughout the day. If you are out all day at work, ensure you leave enough drinking water for your dog to last them the whole day.
A kennel does not provide shade and becomes a hotbox in the heat. A tree or tarpaulin provides shade and airflow to keep your dog cool.
3. Grooming
Regular grooming can keep your fluffy dog more comfortable in hot temperatures. If your dog is a breed that gets clipped, ensure they get clipped regularly throughout summer to keep them cool.
If your dog is a breed that doesn't get clipped, ensure you brush them properly and use an undercoat rake to rake out excess fluff.
Trim the fur around their paws to allow them to sweat effectively.
4. Swimming
A paddling pool is a perfect way to help keep your dog cool during the summer heat.
Simply fill up a paddling pool with your hose in a shady area. If you own a small dog that can't swim, leave them a shallow amount of water in the pool so they can't drown. If you own a working dog, it's likely they love swimming and will appreciate a cool dip in the pool.
You can purchase heavy duty dog paddling pools from your pet store. If you are on a budget, the dollar store normally stocks these during the summer months.
5. Cooling Vest
You can purchase a cooling vest from the pet store. Many of these vests are either filled with water and stored in the freezer or are made from a cooling gel material.
Both of these will help to keep a dog cool and are recommended by vets for dogs that have additional health concerns.
6. Harness vs. Collar
If you are walking your dog during the summer, use a harness attached to the lead rather than a collar. This keeps the windpipe free of any pressure exerted on a collar. It will help your dog breathe better.
Dogs dissipate their heat by panting so being able to breathe correctly is an important tip to keeping your dog cool.
7. Watch Out for Heatstroke Symptoms
Dogs have a layer of fur over them which can cause problems in the summer heat. Dogs don't sweat from anywhere else aside from their paws. Since the paws are only a small space to release sweat, dogs take a long time to cool down in comparison to humans.
Seemingly mild temperatures can cause a dog to overheat quickly and this puts them at risk of heatstroke.
Signs of heatstroke include glazed eyes, rapid heartbeat, breathing problems, dizziness, vomiting, heavy panting, and unconsciousness. Older dogs, young puppies, and dogs with pre-existing diseases are at greater risk of developing heatstroke.
If you notice these signs in your dog it is important to act immediately. Move your pet into a shaded area or into an air-conditioned area. Apply icepacks to their head and neck and run cool water of their body. Allow them to drink small amounts.
Finding a vet immediately will save your dog's life.
8. Bring Them Inside During Heatwaves
If there are weather warnings in place in your area for a heatwave, bring your dog inside. Ensure the room you keep them in is cool and well ventilated.
Many dogs adapt to the weather where they are living, but if your area experiences an unusual heat for the time of year, it's best to bring your dog inside.
How to Keep a Dog Cool Outside This Summer
Overheating can be deadly in dogs because it takes a long time to cool them back down.
If you believe your dog has heatstroke, apply ice packs and take them to the closest vet right away.
Follow our tips above on how to keep a dog cool outside this summer. For more useful pet information, check out the other articles right here on our blog.
Information contained on this page is provided by an independent third-party content provider. Frankly and this Site make no warranties or representations in connection therewith. If you are affiliated with this page and would like it removed please contact pressreleases@franklymedia.com