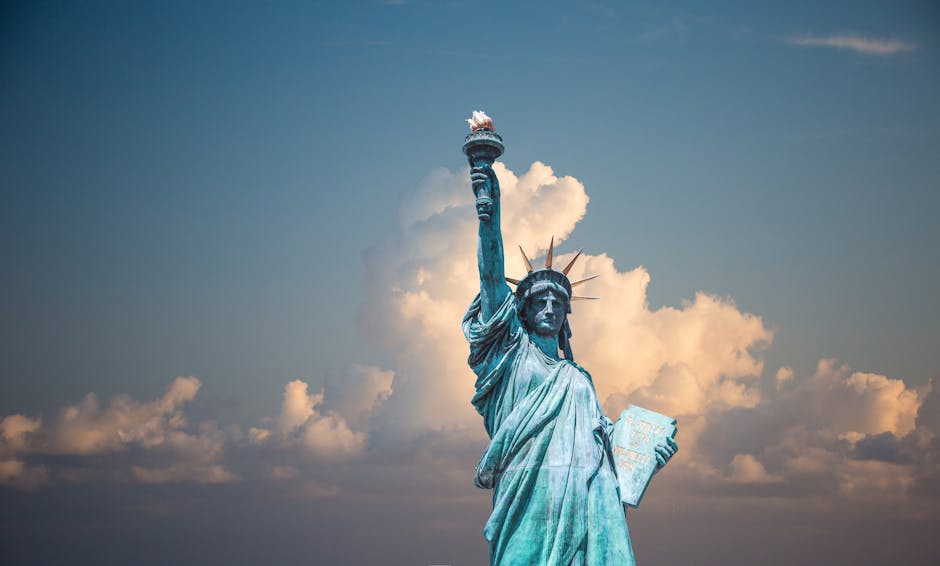 For many people, America is a very attractive country to relocate to because of job opportunities, social and religious freedom, intriguing culture and high-quality living standards. The US is known for being a big melting pot of different people from all around the world.
Naturally, there are lots of folks who might be interested in setting up a new life overseas. Keep reading if you are interested in moving to the US for tips that will make your relocation easier.
1. Bump Up Your Savings
Relocation is generally expensive but the US has many immigration requirements that bump the cost even higher. First of all, in order to get most US visas, you will have to show proof of significant personal funds.
You will also be required to pay hundreds of dollars in visa application fees as well as medical check-up fees in order to get a visa. After you get a visa you will still need funds to buy a flight ticket and pay for food and accommodation for the first few months while you search for a job.
The expenses could cost a single person relocating around $10,000 depending on where you're moving from. Do some research to figure out how much you would need based on your specific circumstances.
2. Get The Proper US Visa
Moving to the US legally requires permission from the US Government in the form of a visa. Some visas, such as the spousal visa, have very complex requirements and it may be best to seek the help of an immigration attorney to file your paperwork. The most common visas that people relocate with are:
The diversity visa or green card lottery
Student visa
Green card as a family member of a US citizen (spouse, child or sibling of US citizen)
Green card (through having exceptional skills and talents that are in high demand in the US)
Non-immigrant work visa (getting temporary leave to remain in the US to work)
Tourist Visa (often not a recommended avenue for relocation, as you will not be allowed to work and will only be allowed to stay in the US for six months)
There are millions of people whose dreams to relocate to the US were shattered all because their visa applications were rejected. Ensure that you file your application accurately and fulfill all the requirements to prevent disappointment.
3. Research and Plan for the Lifestyle You Want
Do a lot of research on the US and establish the state and city you want to relocate to. Learn as much as you can about the culture of your desired location. Start applying for jobs in your desired profession as soon as possible.
Begin looking at the best places to live that fir your budget. If possible, get a tourist visa and visit the city before the final relocation and look for where you can stay as well as make connections with professionals that could help you relocate. All of these things are important for setting yourself up for the lifestyle you'd like to live once you're settled in.
4. Take ESL Classes With Cultural Understanding Modules
To make sure that you are able to communicate with people you should brush up on your language skills by taking English as Second Language courses, or esl classes. If possible, find courses that also incorporate modules on American cultural understanding so that you can minimize culture shock when you relocate.
5. Find A Buddy
Almost everyone knows someone that has relocated to the US. This could be a friend or relative. Contact them and ask them for help in navigating the moving process. Fellow immigrants would be happy to walk you through a smoother relocation because of the experience they went through themselves.
In case you really do not know anyone that can guide you try hiring a relocation agency to take you through the relocation process. Check out different groups on Facebook or internet forums to meet new friends.
6. Tie Up Loose Ends At Home
Once your visa is secured and the date for moving to the US gets closer you should be sure to tie up loose all ends. Do this as early as possible to prevent last-minute stress. Give notice to your employer, your landlord, service providers and even bank.
This is also a good time to start saying farewell to friends and even plan some final events and future visits. Consider selling or give away your possessions such as your car, furniture, etc. As painful as it may be to get rid of your valued belongings, this is a necessary step if you are moving to the US.
Another important tip is to make several certified copies of all your identification documents. These include birth certificate, marriage certificate, passport, ID, education certificates, etc. This will be required for applications for US government services and banking services.
7. Plan To Relocate During The Summer
Moving to the US will be somehow stressful and doing it in winter will add to this stress. The cold weather, and in some states snow, as well as the somber mood of winter can make it harder for you to settle in America if you're not already used to these climates.
Summertime is easier to manage a move in and you'll be able to prepare for the colder season. It also gives you more opportunities to learn the outside areas of your new home. However, this wouldn't apply to states that stay fairly the same year-round.
8. Apply for Social Security Number, Bank Account and Health Insurance Immediately
Almost as soon as you land you should apply for a social security number, bank account, and health insurance cover. The social security number is an important requirement for getting work in America. You'll definitely want to have a bank account to get salary payments and handle other financial issues.
Health insurance is important for the slightest cold up to the most urgent emergencies. Hospital bills can get costly so it's best to grab medical coverage quickly.
Thinking About Moving to the US?
Moving to the US from a different country might seem overwhelming and almost impossible but if you follow these steps the transition could be much smoother. Do as much research as possible to make sure that you can live comfortably in the area of your choice.
For more tips and advice, check out the community section of our website.
Information contained on this page is provided by an independent third-party content provider. Frankly and this Site make no warranties or representations in connection therewith. If you are affiliated with this page and would like it removed please contact pressreleases@franklymedia.com