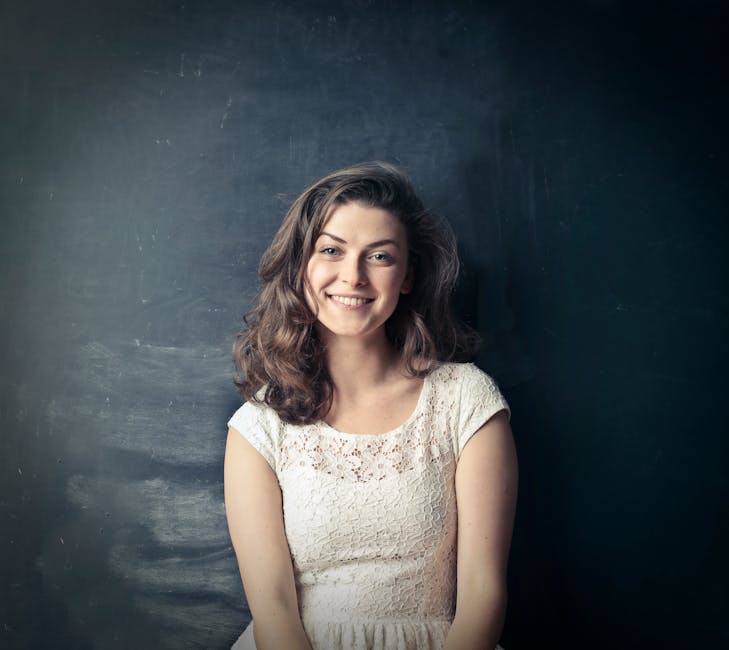 It's a new year and a new you, especially if you're looking for a new hairstyle. Celebrating the new year means a fresh new look for 2020, and there are many to choose from.
Consider cutting your hair this year and going for a chic bob. Or if you want to focus on accessories, a chunky scrunchy might be the right style choice for you.
Below you'll find nine trending hairstyles you're going to see popping up everywhere in the new year. Keep reading to get ahead of these style trends!
1. Bob Cuts
In general, short haircuts are the new style of 2020, and one of the most popular trends is the bob. This classic look can allow you to achieve a sleek style and will compliment the angles of your face. Or for a newer trend, the long bob hits around collarbone length and achieves a more relaxed look.
A softer and more tousled bob has replaced the blunt-cut look and can be seen on a lot of celebrities this year, including Khloe Kardashian.
If a trip to the salon is in your future, you could also opt for a fringe look and get bangs.
2. Curtain Bangs
Curtain bangs have made a come-back and add a vintage look to any haircut. Curtain bangs were made popular in the 1960s and frame the face.
Since they're meant to have a textured look, the maintenance is far easier than with straight-cut bangs. They can also be easily grown out to continue to frame your face.
Especially in the winter months, curtain bangs have been trending and gaining momentum. But if you if you're ready to be really bold, you could opt for an even shorter hairstyle.
3. Short Pixie Cuts
Shorter hair trends continue to be popular and bring back the mod 1960s trends for 2020. The pixie hairstyle might be a little more difficult to keep up since you'll need to schedule trims pretty regularly.
The styling aspect is far easier since the pixie cut itself is enough to create a full look. If you aren't looking for a haircut, there are also new color looks you can achieve without taking out the scissors.
4. Twilighting Hairstyle
Twilighting might sound strange, but this new hair color technique will be seen on many women in the new year. This look is achieved with brown shades and warm undertones. This means the color ends up looking quite golden.
It also has a balayage and small highlights placed around the face and hairline to create a natural effect. You can speak to the hairstylist about the type of color you prefer. You should first research the difference between demi and semi permanent hair color.
This type of color style focuses on the mid to the ends of the hair and adds a fun but less dramatic look.
5. 60s Volume
Following the Mia Farrow short pixie cut, there will be a general 60s vibe in 2020, including 60s volume. For a bolder style, 1960s teased and textured hair can be a great change to your look.
This fun hair trend creates a bouncy fullness and can be paired with a thick headband or a winged eyeliner. If you're thinking about doing a glammed-up bouffant look, research some tutorials for guided assistance.
6. Tousled Bedhead Hair
While tousled bedhead hair isn't actually achieved by waking up and simply leaving the house, it is still an easy look to replicate. This hairstyle is unpolished intentionally and should look messy-dried.
This is also a great vacation hairstyle, the most relaxed hair you can imagine while still looking styled. Using a dry texturizer or saltwater spray is the way to go.
7. Natural Hair and Textures
The general tousled or relaxed hairstyle is on trend for more than just bedhead hair. This is a big trend in 2020, and it's replacing over-styled and over-ironed hair. A lot of stylists will be focusing on emphasizing natural look, including curly, wavy and coiled hair.
If you're trying to ditch your flatiron straightener in the new year, invest in some curl-friendly conditioner instead. Getting curl defining products and creams can also help your hair stay bouncy throughout the day.
8. Beach Waves
Whether in LA or NYC or anywhere in between, the beach waves hairstyle will be huge in 2020. If you are opting for a heat-styled look that still doesn't appear to have taken you more than a few minutes, the beach waves style is a great option.
By using a styling iron and clamping down and twisting a small section, you can create a relaxed-looking wave. To keep it in place, use a texturizing spray to keep up with the California look.
9. Hair Accessories
Having fun with your look in the new year can be as simple as a trip to the mall to pick up a few hair accessories. One of the biggest trending accessories of 2020 is the giant scrunchie. These have more fabric, like tulle or chiffon, and can be wrapped around a high or low ponytail.
Adding larger jeweled pieces is also on trend this year and adds to the vintage vibe you might be seeking. Try a jeweled barrette or headband for fun, but classy style.
Switch it Up with One of These Trending Hairstyles in 2020
You'll be seeing a lot of new styles in the next year that will compliment a natural and vintage look. Whether it's on celebrities or your friends, these trending hairstyles will be popular choices in the new year.
Even if personally you don't want to add highlights or head to the salon for a blunt bob, you can still switch it up in 2020.
Try out a new hair accessory or go bold with one of the trending hairstyles listed above!
Information contained on this page is provided by an independent third-party content provider. Frankly and this Site make no warranties or representations in connection therewith. If you are affiliated with this page and would like it removed please contact pressreleases@franklymedia.com