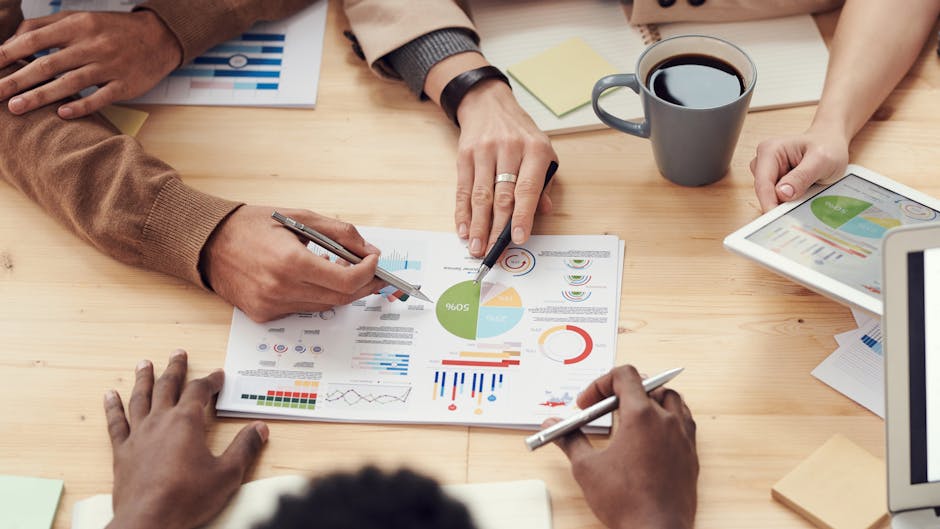 By the year 2022, experts estimate that the marijuana industry will have a $77 billion economic impact. Have you been thinking about launching a cannabis business?
It doesn't matter if you want to grow plants, sell products, or do something in between. No matter what your goals, there are tons of opportunities to make your mark and earn a good living at the same time.
If you're serious about starting this kind of business, though, you'll need to take a lot of things into consideration. This includes the number of employees you're going to hire and how to pay employees in a fair and legal way.
If you're not sure how to do this, keep reading. Everything you need to know about paying employees is explained down below.
How Much Should You Pay Your Employees?
This is a tricky question and one that a lot of entrepreneurs struggle with. On the one hand, you want to make sure you're compensating your employees fairly for all the work they do. At the same time, though, you're dealing with all the costs of starting a business, and you probably don't have a lot of extra cash to share.
Figuring out what to pay your employees can be difficult, but it's not impossible. Here are some questions you can ask that will help you decide the magic number:
How do I want my employees' wages/salary to compare to that of my competitors' employees?
Do I want to compensate my employees via other benefits, such as equity or retirement matching?
Do I want compensation to be a chief driver of recognition and achievement, or do I want to set a higher barrier to entry?
What is the average cost of living in my area?
How far will my employees likely have to commute to reach my office?
How much of a risk are these employees taking by joining me?
Will the baseline rate I'm leaning toward leave room for raises and promotions over time?
Do some research to learn the answers to these questions if you don't know the answers already. Think carefully, too, about the tone you want to set for your business when it comes to the way you compensate your employees.
Setting Up the Payment Process
Once you've decided how much you're going to pay your employees, you'll need to set up a payment process to ensure they get paid on time. Take the following steps to ensure you don't miss anything when setting this up:
Set Up Payroll
First, you need to set up a payroll system for your business. There are lots of different payroll software tools you can purchase that will help to simplify this process and make sure everyone is accounted for. Look for a tool that works for the number of employees you're planning to hire and fits into your budget.
Run Payroll
Once you've chosen a payroll software that allows you to generate paychecks, create check stubs, and handle all your other payroll-related tasks, your next step is to run payroll. This involves adding employees to the payroll software and calculating their wages based on the number of hours they worked and their hourly rate. You'll need to factor in withholdings for taxes, too (unless you're working with independent contractors).
Handle Post-Payroll Issues
Don't forget about post-payroll matters as well. This includes keeping track of your payroll records and filling out tax forms to show how much you paid your employees each year.
As a general rule of thumb, it's best to hold onto payroll records for three years before getting rid of them. This way, you'll have access to the information you need in the event that your company is audited. Your payroll software should help with the storage and make it easy for you to find what you need right away.
How to Save Money During the Startup Stage
If you know you need to bring on some employees to help you out but you're working with a very limited budget, there are some things you can do to save money while still making sure all the work gets done. Here are some bonus tips to help you reduce costs during the startup stage (while still making sure your employees get paid):
Hire Part-Time Workers
One way to reduce the cost of paying employees is to hire part-time workers in the beginning. If you hire part-time workers, you won't have to worry about paying for healthcare or other benefits until you're able to afford them.
Hire Contractors
Another option is to work with independent contractors. These are freelancers who will work with you on specific projects on an as-needed basis.
When you have independent contractors on your team, you don't have to worry about withholding money from their paychecks for taxes. You can also pay them a flat rate for their services and don't have to worry about paying for additional benefits. You get to deduct the money that you pay independent contractors from your yearly tax bill as well.
Employ Interns and Volunteers
You may also be able to get around paying employees in the early stages of your business if you employ interns from a local high school or college or seek out the help of volunteers. If you have simple tasks that don't require a lot of skill but need to be done right away, this can be a good way to keep your business moving without having to worry about paying employees an hourly wage.
You Know How to Pay Employees: Now What?
Now that you know how to pay employees who work for you as part of your cannabis business, you're one step closer to being ready to launch. There's still a lot you'll need to do before you're able to establish a successful and profitable cannabis business, though.
If you're looking for additional help in starting a business in this booming industry, we have lots of resources available to you. Check out some of our policy and legal-related articles today to continue learning.
Information contained on this page is provided by an independent third-party content provider. Frankly and this Site make no warranties or representations in connection therewith. If you are affiliated with this page and would like it removed please contact pressreleases@franklymedia.com