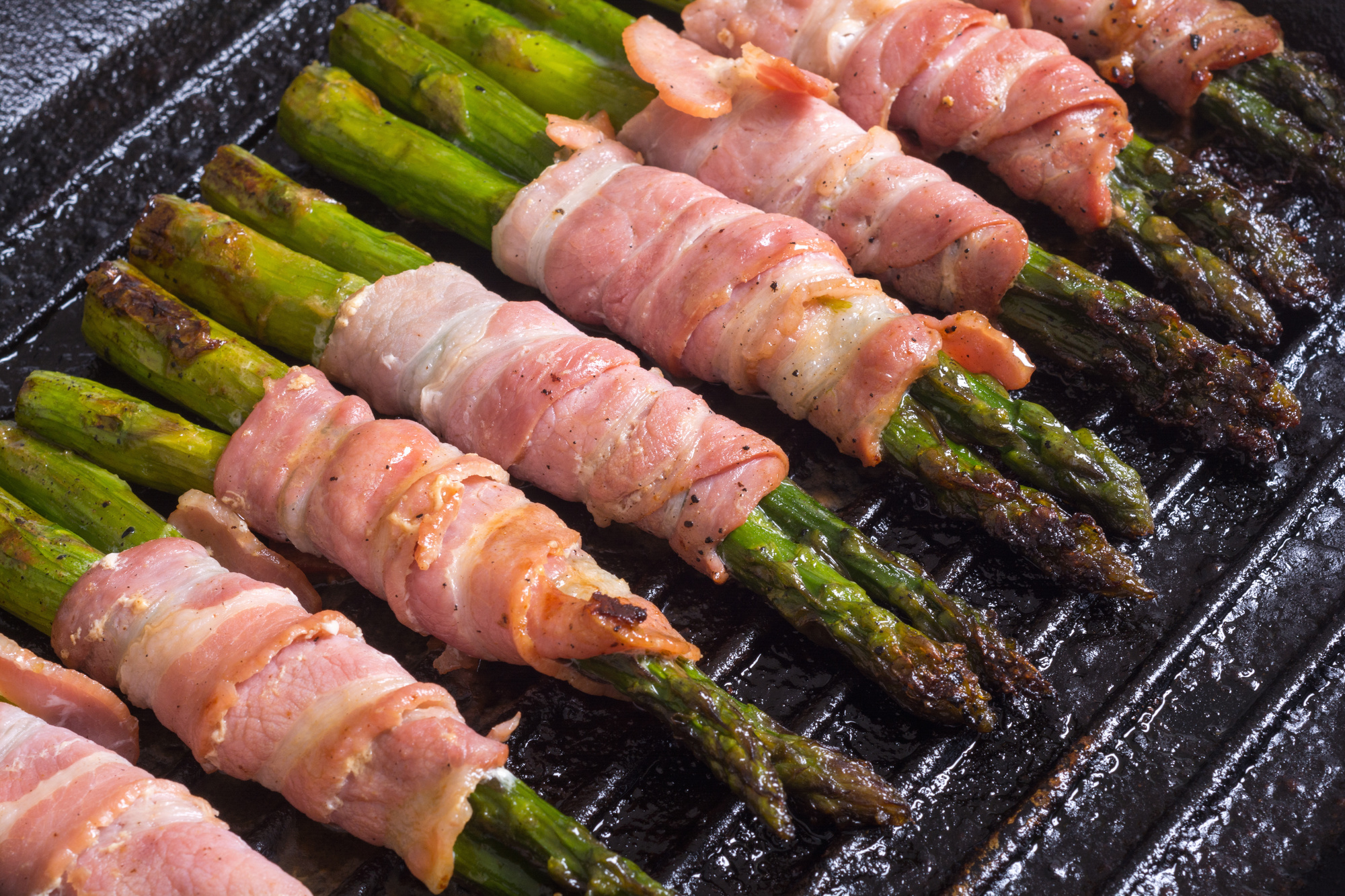 Getting your kids to eat dinner can be very tricky at the best of times.
Introducing dietary restrictions can only complicate that.
However, our list of 10 paleo recipes your kids will love helps simplify things, ensuring your kids get the paleo snacks they love.
MASHED SWEET POTATOES
Sweet potatoes are a power food, packed with healthy carbs, minerals and vitamins. Nearly any recipe calling for white potatoes can be substituted for this healthy alternative.
Blending some maple syrup in while mashing the potatoes helps bring out the natural sweetness, making them irresistible to children.
PALEO PANCAKES
These breakfast treats couldn't be easier to make. Simply mash a banana and mix with a beaten egg. Cook it on a frying pan and you have a dairy- and gluten-free pancake that's near identical to its non-paleo counterpart.
Delicious and simple.
AVOCADO BOATS
Avocados are another nutritional powerhouse, loaded with healthy fats essential for proper brain development in children.
Halve an avocado, and mash the inside, mixing it with tuna and diced veggies and you have simple paleo snacks that satisfy a number of nutritional requirements.
COCONUT MILK PARFAIT
Did you know that coconut milk can be whipped? Blending full-fat coconut milk can give you the same airy consistency as whipped cream with all the healthy fats coconuts are known for.
Crumble some pecan and dates in the bottom of dish, layer with your whipped coconut milk and top with sliced fruit and you have a dish as healthy as it is delicious.
CHICKEN STIR FRY
While rice itself doesn't qualify as a paleo snack, it is easily substituted with cauliflower. Steam your cauliflower, let it cool and then run through a food processor. What you're left with is an excellent replacement that's gluten-free and full of nutrients.
Mix with chicken and veg and you have an easy to make dinner classic.
PALEO SMOOTHIE
Smoothies have become a staple over the last few years thanks to their great flavors and dense nutritional value.
Blend a banana with full-fat coconut milk, some almond butter, and cinnamon and you have a satisfying paleo recipe that's great to take on the go.
TAHINI FUDGE
Made of ground sesame seeds, tahini is an excellent source of protein and fat.
To turn it into dessert, simply mix it with cocoa powder, coconut oil, raw honey and some vanilla. Add some coarse salt, smooth out in a pan and freeze.
Creamy and delicious, this paleo recipe help satisfy your children's nutritional needs.
SWEET POTATO BUN SAUSAGES
A sausage on a bun is a classic. Bring it to the next, gluten-free level by swapping out the bun for a sweet potato.
Peel the sweet potato and poke holes in it using a fork. Microwave for 5-7 minutes then slice in half.
Grill your favorite sausage, put it in the sweet potato and you have a paleo hot dog sure to satisfy even the pickiest eater.
CHOCOLATE PUDDING
By taking advantage of the fatty texture of avocados, this is a tasty dessert packed with nutrition.
Mix your avocado with coconut oil, cocoa powder, honey, vanilla extract and some almond milk and you have a paleo snack the kids will love.
FINAL THOUGHTS ON PALEO RECIPES
By utilizing a few basic staples, it's easy to create paleo recipes that replicate many of your kids' favorite snacks.
Check out our other recipes for some more great culinary ideas!
Information contained on this page is provided by an independent third-party content provider. Frankly and this Site make no warranties or representations in connection therewith. If you are affiliated with this page and would like it removed please contact pressreleases@franklymedia.com