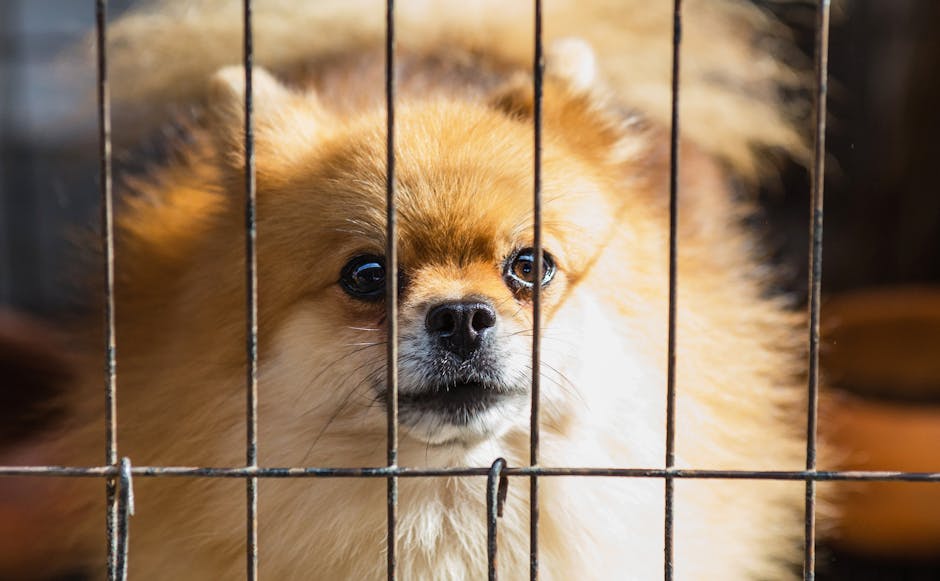 Originally posted on http://www.kake.com/story/40771008/5-tips-for-crate-training-an-adult-dog
They say you can't teach an old dog new tricks.
Or can you?
In this blog post, we'll give you some tips for crate training an adult dog. While create training might seem punitive, many dogs prefer to go into their crates at night to sleep or be alone.
Not only does it gives dogs the space they need away from their people, but it also allows their people to have space from their dogs. For example, if you have children or your dog is always underfoot, having them in a crate for a few hours out of the day will help keep everything peaceful.
Read on for some of our top tips for crate training your dog.
1. Practice Makes Perfect
Don't expect to put your dog in a crate and have him or her be completely fine with it immediately. Like anything, it's going to take some getting used to. This means you'll need to practice putting your dog in his crate before you actually shut the door and leave them in it for several hours.
Try putting your dog in the crate for a few minutes at a time and then slowly build up to having him in the crate for a longer period of time.
2. Use Positive Re-Enforcement
Don't yell at your dog when he or she doesn't do what you've asked. This will only escalate this situation and make it more difficult for him or her to understand what you're saying. Instead, be calm and reward them when they do the right thing.
You can also use treats to keep their eyes on the prize. Putting treats inside of the crate and giving them praise when they do go in and let you close the door is the best way to go about it.
3. Learn with a Buddy
If there is another dog in the house, especially one that also uses a crate, you can show them how their friend does it. In some cases, another dog can serve as a positive role model to your dog, showing him or her the way forward.
You may even want to get a crate divider so that they can go into the same crate but still have their own full space. Learn more about crate dividers by clicking the link above.
4. Don't Use the Crate as a Punishment
Don't punish your dog by putting him or her in the crate. This will reframe the crate to be looked at as something negative instead of something positive. Instead, make sure your dog knows the crate is his or her sanctuary, not a punishment.
5. Walk Him or Her Before Going in the Crate
Make sure your best friend is sufficiently tired out so that when they go into the crate, they don't have excess energy to burn.
Crate Training an Adult Dog
Crate training an adult dog can take time, but it's definitely possible and worthwhile. Before you know it, your dog may be going into the crate him or herself just to have their own time alone.
For more lifestyle, DIY and pet articles, visit the rest of our site.
Information contained on this page is provided by an independent third-party content provider. Frankly and this Site make no warranties or representations in connection therewith. If you are affiliated with this page and would like it removed please contact pressreleases@franklymedia.com