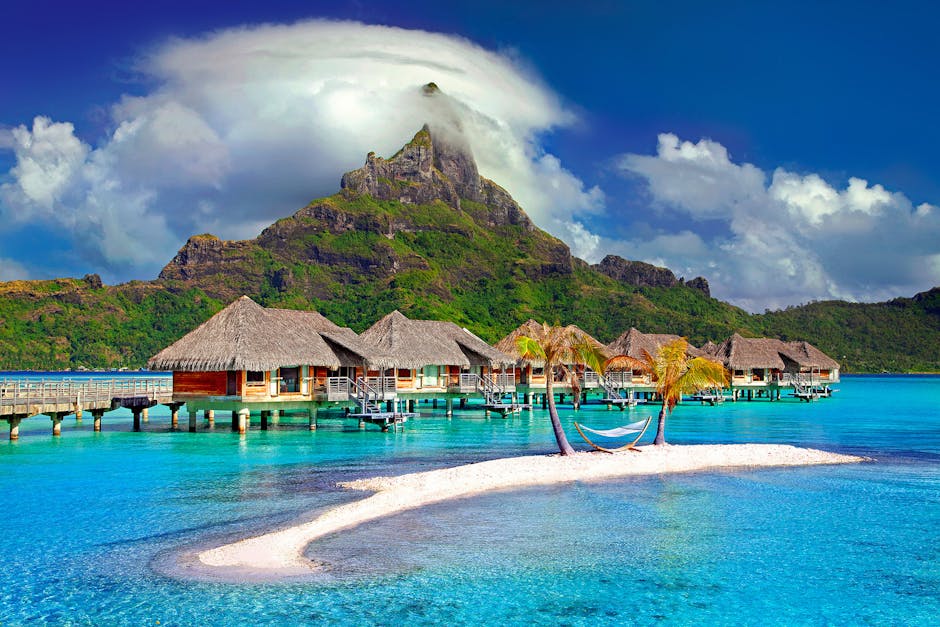 Do you like local traveling? With cheap airfares and options for every type of traveler, traveling has never been easier.
But how do you get the local experience as opposed to getting caught in up in tourist traps? How do you ensure you eat the local food as opposed to generic food in the restaurants?
Here is our guide to traveling like a local tourist and our travel tips that are not for tourists.
1. Make Local Friends
The best way to experience a destination is to make local friends rather than staying in your hotel the entire time or only making friends with other travelers.
Most people in the world speak English and you will find a local who speaks it fluently, wherever you are in the world, but particularly in Europe.
However, this is not to stop you from taking the initiative here and trying to learn a few local phrases and words before you head out. You cannot learn a whole language in such a short space of time so you might ask why bother with just a few words if you are only going to spend a week in the destination?
But knowing these small words and phrases makes you look good in the eyes of the locals. It shows you want to learn about the local culture and want to integrate yourself. This can make it easier to make friends.
Local friends can introduce you to the local culture in ways that tourists can't. They can also show you where to get discounts and special offers, away from the crowds.
2. Try the Street Food
Don't just try the food in your hotel or the fine dining options. If you are going to a new country then be sure to try the dishes that ordinary local people eat as well. This might mean sitting on a street corner or eating in areas that are out of town.
But this can be an amazing way to make new friends and lasting connections, as local workers gather after a hard day at work. The experience is not fake or in any way contrived.
It can also be cheaper as you are paying the same prices as the locals rather than paying tourist prices.
In Naples, Italy there is a local culinary experience that should not be missed. Naples is the birthplace of pizza, so there are many high-end restaurants serving pizza for high prices. However, you will probably get a better pizza at a local spot with plastic chairs for around half the price, if you know where to look.
The flavors you experience at more local places are also much more authentic. They have not been adapted for American tastes. So you might find your new favorite dish that you would never have thought to try.
3. Get Off The Beaten Track
To explore the world you need to get off the tourist trail and get out to more far-out places. Rent a motorbike or hop on a local bus and see where it takes you.
Sometimes it's good to be curious and to discover for yourself rather than to rely on what is written on the internet or in tour guide books.
If you're traveling to somewhere tropical then perhaps you might find a local beach that is empty. If you are traveling somewhere more remote then you might find a mountain or viewpoint to explore with perfect views.
4. Book a Tour
Another way of accessing the local experience is to book a tour. Tours, like this tour pompeii, can save you time as the tour guide is often a local.
Rather than running around from place to place, your copy of Lonely Planet, in hand, getting caught up in the tourist scams, booking a tour can save you time and money as the tour guide will know exactly where to take you.
The tour guide can also offer you an insight into the culture that you won't get exploring on your own or with your friends.
If they know some of the local food places and have friends who work there they might be able to arrange a group discount.
Be sure to consider the experience of the tour guide and the size of the tour group. If you want a more intimate experience then it could be worth booking onto a smaller tour.
Local Traveling Is Easy And Fun
Local traveling is easy if you follow your curiosity and get off the beaten track. Be sure to learn a little bit of the local language so you can make local friends. They can show you the best places to eat for the cheapest prices.
The local street food can be a great way to experience authentic flavors but also to make friends with locals as opposed to other travelers.
You can also get off the beaten track on a motorbike or a local bus, making stops at places you think are interesting rather than following what is in your guide book or that has been written online.
But nothing can beat booking a tour guide. If you book the right tour with the right tour guide and only a small amount of people you can have a local travel traveling experience.
If the tour guide is a local and an expert on the region they can help you seek out the best local experiences and explain the culture and history to you in an understandable way.
If you are interested in reading more about how to travel like a local then be sure to check out the rest of our site.
Information contained on this page is provided by an independent third-party content provider. Frankly and this Site make no warranties or representations in connection therewith. If you are affiliated with this page and would like it removed please contact pressreleases@franklymedia.com