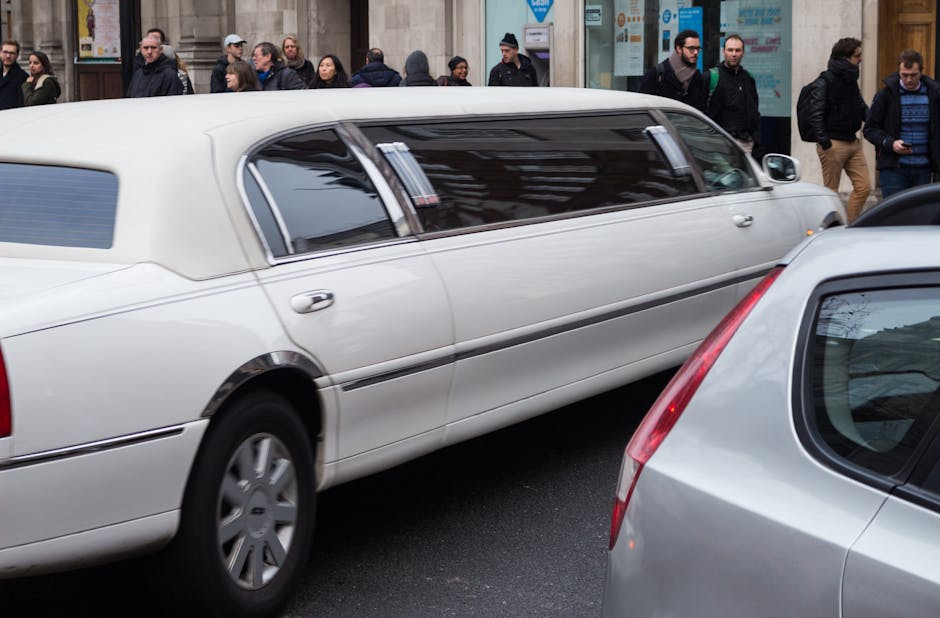 Are you putting together plans for your wedding at the moment? One of the things you're going to want to do is call on a company that offers limos for rent.
You don't want to have to worry about driving yourself around on your special day. You also don't want to have anyone in your wedding party worrying about how they're going to get to your wedding.
Renting a limo will serve as the perfect solution. You and everyone in your wedding party will love having a limo on the day that you get married.
There are also lots of other instances in which you should consider renting a limo. Let's take a look at some of the times when you can benefit from having a limo rental.
Bachelor/Bachelorette Party
As we just mentioned, you can benefit from limos for rent in a big way on your wedding day. But you can also benefit from them in the weeks leading up to your wedding day.
Most people choose to utilize limos during their bachelor or bachelorette parties. Whether you're planning on heading out to a nightclub or attending a wine tasting, you can stay safe during your bachelor or bachelorette party by renting a limo.
A limo driver can pick you up at your preferred location and deliver you safely to your final destination. They can also pick you up at the end of the night and make sure you make it back home without encountering any issues.
You might want to schedule limos for rent for both your bachelor/bachelorette party and your wedding through the same company.
Birthday Celebration
Are you getting ready to turn 21? 25? 30? 40? 50? Or another milestone age?
You should go all out for it by planning to hold a big birthday blowout. You and all your family members and friends can dance the night away at a restaurant, a club, or a rental hall in your area to celebrate the occasion.
You can also arrive at your birthday celebration in style by taking a limo there. You only turn the ages we just mentioned once, so you should feel free to go all out when celebrating any of those birthdays.
Prom
Did you know that about 30% of all teen traffic fatalities involving alcohol take place between April and June every year? This is considered the height of prom season, and it's one of the most dangerous times for teen drivers to be out on the road.
If your child is getting ready to attend their prom, hiring one of the limos for rent in your area would be a great idea. It'll help to protect your child on their prom night, and it'll put your mind at ease while they're off having a great time with their friends.
Even if your child doesn't drink alcohol, there are obviously some teens out there who do drink it. And it could lead to your child being involved in a deadly crash due to someone else's bad decisions.
Renting a limo for the prom makes all the sense in the world for parents. It's well worth the extra expense.
Business Meeting
If you have an important business meeting coming up, you're likely trying to come up with ways to leave a great impression on whoever it is that you'll be meeting with. You're planning on doing it by wearing the right attire and talking about the right topics during the meeting.
But why not set the right tone for the meeting right from the start and make an excellent first impression on a colleague or client by showing up in a limo? You'll look very professional and well put together when you hop out of a limo for your big meeting.
Airport Dropoff/Pickup
Parking your car at an airport these days costs about $25 each day, if not more. Depending on how long of a trip you're taking, you could end up paying hundreds of dollars in parking fees by the time you get back.
Rather than driving your own car to the airport and leaving it there, think about renting a limo instead. A limo can pick you up at home and drop you off at your airport terminal to make flying a less stressful—and less expensive—experience overall.
You can also rent a limo to pick you up at whichever airport you're flying to instead of renting a car or taking a taxi. It'll be one less thing you need to worry about when flying.
Tour
If you're visiting a new city soon, you should consider taking a tour of it so that you can see what it's all about. And what better way to explore a new city than from the comfort of a limo?
Many limo companies offer tours these days and can accommodate groups of almost all sizes. This post breaks down the advantages of renting a motorcoach that can be used for tours.
You may also want to rent a motorcoach if you're going to be traveling with a large group on a road trip. It's a more cost-effective approach to taking a trip than asking a bunch of different people to drive their own cars separately.
Put Your Car Keys Away and Call on One of the Limos for Rent
For years, there has been this perception that renting a limo costs too much money for the average person to afford. But this couldn't be any further from the truth!
There are lots of limos for rent that are very affordable and well within your budget. As long as you work with the right company, you can find a limo at the right price.
You can use this limo on your wedding day, on your prom night, or in the middle of the day while you're on your way to a business meeting. Regardless of how you choose to use it, you'll love riding around in a limo and feeling like you're in the lap of luxury.
Read more about renting limos by browsing through the articles on our blog.
Information contained on this page is provided by an independent third-party content provider. Frankly and this Site make no warranties or representations in connection therewith. If you are affiliated with this page and would like it removed please contact pressreleases@franklymedia.com