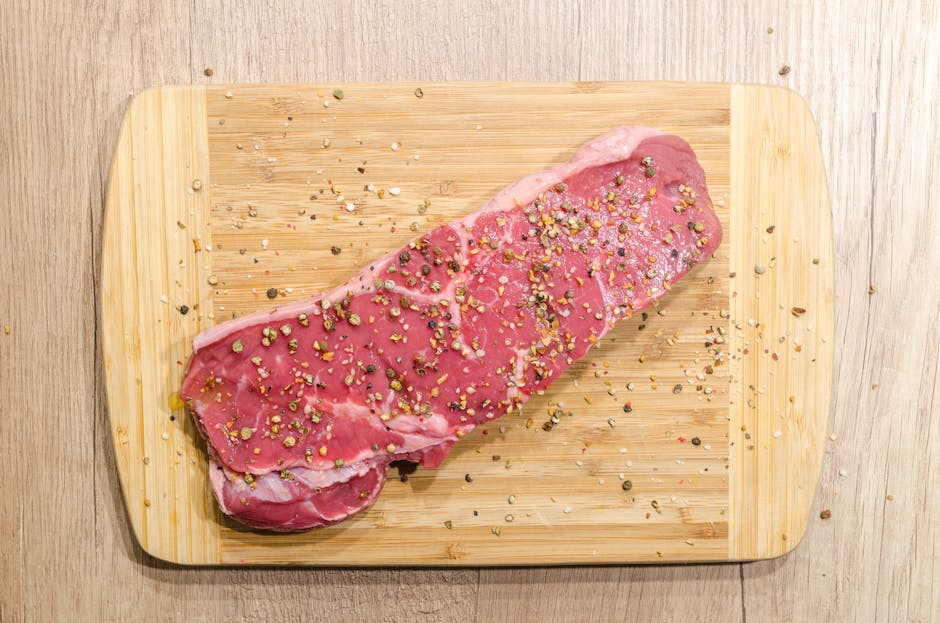 Have you heard of people incorporating raw meat into their diet? Are you asking yourself, "is raw meat good for you?" Or is it just a ticket to the ER for food poisoning?
Well, no need to question anymore! In this article, we're covering everything you need to know about consuming raw meat. So, you can know once and for all whether it's a safe option to eat!
We all know meat is one of the best sources of protein on the planet. But do those benefits still exist when you consume it raw?
"Is Raw Meat Good for You?:" What the CDC Says
The CDC, or Center for Disease Control and Prevention, has a clear stance on the issue of eating raw meat. They state it's responsible for more cases of foodborne illness and food poisoning than any other type of food. That's because raw meat can often carry harmful bacteria like E.coli and Salmonella, which are usually killed when the meat is cooked at safe cooking temperatures.
What's a Safe Cooking Temperature?
Many people prefer to eat their meat rare or medium-rare, which is fine but can often be hard to assess. That's because the color or texture of the meat isn't a surefire way to tell if something is cooked and safe to eat. This is why many people rely on a instead-read meat thermometer to assess if something is at the right temperature.
So, what is the right temperature? That depends on the type of meat you're eating. For example, the internal temperature for any kind of poultry should be 165 degrees Fahrenheit while ground beef and veal should be around 160.
Have more questions about internal temperature or thermometers? Review this meat cooking temperature information to learn more.
But What About Beef?
When people think of eating raw meat, they often think of beef steak tartare. Which is a dish made from raw ground meat that is often served in upscale restaurants.
So, why do people eat beef steak tartare if it's raw? Well, while eating raw meat is a risky choice, the food poisoning associated with it is usually caused by the way the meat is handled than the actual meat itself.
In high-end restaurants, hygiene standards are higher, and the meat comes from more reliable sources, so the chances of getting food poisoning are much lower.
The only raw meat that's safe to regularly eat is meat that's been cured and air-dried like prosciutto or salami. Both have low water content and high acidity, so bacteria isn't really able to grow on them. The CDC advises pregnant women and people with weakened immune systems to avoid these foods, however.
So, What Happens If You Eat Raw Meat?
If you eat contaminated meat, you can get very sick. In fact, the bacteria can cause a wide range of symptoms and illnesses included diarrhea, nausea, stomach cramps, and vomiting. These symptoms can begin suddenly or appear close to three days after exposure happens and can last up to an entire day.
Ready to Eat?
If you've reached the end of this article, you know the answer to "is raw meat good for you?" In most scenarios, no. But as long as you follow internal temperature rules and commit to only eating high-quality meat, you should be good to go!
Was the information in this article helpful? Check out the rest of our website for more insights and advice!
Information contained on this page is provided by an independent third-party content provider. Frankly and this Site make no warranties or representations in connection therewith. If you are affiliated with this page and would like it removed please contact pressreleases@franklymedia.com